Engaged Education

Welcome to Engaged Education
Trips with Engaged Education offer a program of experiential learning that allows students to take their education beyond the classroom while supporting MEDLIFE. Our trips explore today's most pressing social and environmental issues in real-world contexts, inspiring travelers to make a difference. Every trip supports MEDLIFE in bringing medicine, education, and development to low-income communities.

LEARN
from certified guides, naturalists, and historians who share their insight with participants as they encounter sites of significance.

ENGAGE
with a library of provided materials that give an in-depth analysis of trip themes to enhance students' understanding.

REFLECT
on lessons learned through interactive group discussions and immersive educational activities led by experts.

DEMOSTRATE
knowledge gained by completing an assessment task such as a presentation or report relating to the trip's theme.

"I brought my daughter on a trip because she hasn't had too much exposure outside of our province. Just seeing the bigger picture of the world – we can talk about equity, diversity, and challenges of other people – but there is nothing that can do what this trip does. It is remarkable"
– Joanna, Parent & MEDLIFE Chapter Teacher Advisor at Glenforest High School, Ontario
Why Engaged Education?

RESPONSIBLE TRAVEL
We offer the chance to travel knowing that you're making a direct, positive contribution to the places and people you encounter. We carefully select our partners and experiences, ensuring they are sustainable and eco-friendly. We introduce visitors to local people, whether thais a community member or a local Peruvian chef for a true gastronomic experience.

CUSTOMIZED TOURS
All our experiences are designed to be customized to the needs of our participants, adapting to different sizes of groups and interests, but always respecting the culture, diversity, and message of our allied communities. These customizations do not affect the nature or purpose of our experiences, but rather enrich and challenge us to improve them.

LOCALLY BASED GUIDES
Learn from certified guides, naturalists, and historians who share their insight with participants as they encounter sites of significance. Our local guides offer our participants a rich and diverse vision, not only of the trips they guide but of life itself, which they share with great appreciation, making each experience unique and special.

SAFETY PROTOCOLS ON SITE
Our 15+ years of traveling with MEDLIFE volunteers demonstrates our commitment to the safety of both our participants and our partner communities. We have a committed and experienced team of travel experts, guides, and providers who are ready to serve and ensure the safety of our travelers in all our experiences.

EXPLORE OUR EXPERIENCES
At Engaged Education, we have designed special programs that will allow travelers to connect and learn through experience about the reality, culture, and needs of our communities. At the moment we offer 3 customizable experiences for our participants: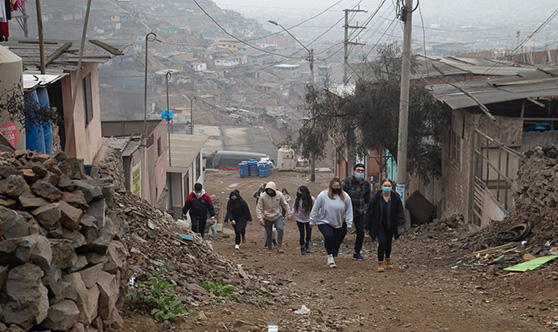 REALITY TOURS
Reality Tour participants join MEDLIFE staff in the field to learn about our partner communities and the challenges they face daily. One of the Reality Tour's main goals is to introduce you to social, political, and economic factors that have shaped current realities. A Reality Tour will give you insight into the kinds of struggles that poverty and marginalization create in these communities. This will equip you with the knowledge to become a more informed global citizen and changemaker.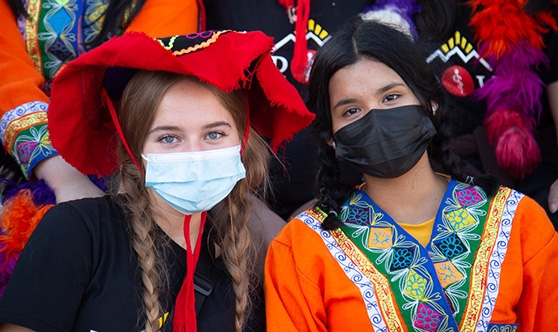 ROUND TABLES
Engaged Education Round Tables facilitate the exchange of cultures, stories, and knowledge between students and locals. They give students the opportunity to connect with a diverse range of people, including healthcare professionals, community leaders, and beneficiaries of MEDLIFE's work. For example, students in Lima might have the chance to speak with doctors who worked on the front lines of the COVID-19 pandemic in the public health system.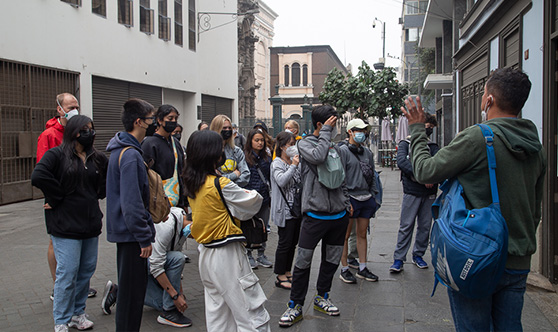 CUSTOM TRIPS
Let our team of travel experts plan an educational trip according to the needs and interests of your organization. From learning about natural selection in the Galapagos Islands to experiencing renaissance art in Florence, we'll help you plan a trip with ease. By traveling with us, you can rest assured that your travels are having a positive impact. Unlike many for-profit educational travel corporations, we support local communities through our partner nonprofit MEDLIFE.  
Ready to explore more with Engaged Education?
Enter your email address below to sign up for updates!