Walls that Unify
Remember when we came together as a Movement last year to raise $30,000 that built the retention wall in Union Santa Fe? That was awesome. And we need to do it again.
While the news is focused on the walls that divide nations and cultures, we are focused on using walls to bring people together and solve some of the toughest problems in the world. That is why we have a new goal. It's a big one, but when you set out to end poverty worldwide, you can't think small.
Our goal is to raise $350,000 in the next six months so that we can continue building walls that unify rather than divide. We know you will have a lot of questions, so we've laid it all out below.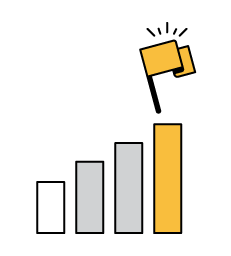 OUR PROGRESS
$28,800
*This will be updated weekly, it is not automatic
Click on a section of the wall below to learn about the families they will protect and to donate!
WHY WALLS?
A wall can seem simple, but it represents so much more than you might think. A safety net for families, a protected area for your home, and maybe even a path to leaving the constraints of poverty.
Walls Protect Families & Create Safer Homes

Building a stronger network of retention walls means truly, to the best of our abilities, protecting families from natural disasters like earthquakes – a very likely reality in Peru.
Click on the pins in the map above to learn about the families that these walls will protect

Walls Can Obtain Land Title for Union Santa Fe

Access to land is important for household welfare, economic growth, and reduction of poverty.

Walls Get Us Closer to the MED Center

MEDLIFE's vision is to build a community center in Union Santa Fe where the world's best and brightest can gather to collaborate, innovate, and solve problems faced by low-income communities. Land Title for Union Santa Fe would open up a pathway towards constructing the MED Center.
What is new in Union Santa Fe?
As you probably know from our campaign last year, MEDLIFE has been working hand in hand with Union Santa Fe for years. Our collaboration has brought electricity, staircases, water projects, sanitation projects, high-quality healthcare, and even an education center to the community. All of this has been an effort to improve living conditions, but also important to create an environment that would qualify Union Santa Fe for Land Title.
We were advised that building the original retention wall (the one already completed thanks to your generous donations!) would be enough in conjunction with all of the other projects mentioned, to qualify Union Santa Fe for Land Title. Recently, additional structural engineers were sent out to evaluate the area and their assessment changed things. The community now needs to build over 400 meters of additional retention wall to be eligible for Land Title.
Yes, this is a challenge. We are in the same situation as before – we still don't know if this will give us the result we want – but at the end of the day any project that makes the world a safer place is one we want to be a part of. Do you?