Local Leadership Adventures

MEDLIFE's Local Leadership Adventures offer the chance to explore some of the most impressive landscapes in your own backyard while learning about important social issues that affect marginalized and low-income communities, like food security, social determinants of health, and indigenous land rights. 
EMBRACING THE TRANSFORMATIVE POWER OF TRAVEL
From Service Learning Trips to Local Leadership Adventures, travel opens our eyes to new perspectives, creates cross-cultural connections, and deepens our understanding of the world around us.
MEDLIFE's domestic trips have been designed to build your leadership skills as a global changemaker and strengthen the bonds of your MEDLIFE Chapter. Through immersive educational activities, hands-on volunteering, and epic travel experiences, a Local Leadership Adventure with MEDLIFE will give you the tools to make a difference and create a positive impact both at home and abroad.
THE 4 KEY PILLARS OF A MEDLIFE TRIP
ENVIRONMENT
Our trips are created with sustainability in mind. For example, we partner with environmentally conscious organizations like Incredible Adventures, San Francisco's greenest tour company. We also support eco-friendly projects like Fuel Efficient Stoves.
SERVICE
Giving back to local communities is at the heart of what we do at MEDLIFE. Our domestic trips include volunteer opportunities and visits to local non-profits where possible, all while supporting local small businesses and MEDLIFE's work in Peru, Ecuador, and Tanzania.
EDUCATION
At MEDLIFE, we believe that travel broadens our understanding of the world around us. Our trips go beyond the surface, introducing you to local historical contexts and inviting you to consider some of the most pressing challenges of the twenty-first century.
LIFE CHANGING EXPERIENCES
MEDLIFE trips will inspire you to take action as a global citizen with a renewed passion for building a world free from the constraints of poverty. Through eye-opening travel experiences, we hope to empower you with the tools to become an agent for change! 
THREE DESTINATIONS NOW AVAILABLE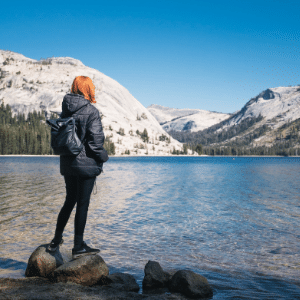 SIERRA NEVADA & THE LEGACY OF JOHN MUIR

Explore glacially-formed cliffs, wildflower-speckled meadows, and hike to the towering Sequoias in the heart of Yosemite's dynamic wilderness. With a focus on activism, environmentalism, and community leadership, this experience will equip you with tools to make a difference as a global citizen.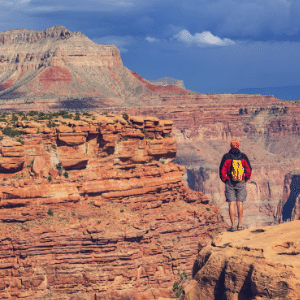 GRAND CANYON & THE NAVAJO

This trip will open your eyes to new perspectives as you learn about the rich culture and history of the Navajo Nation with Indigenous guides welcoming you upon their traditional lands. You'll see ancient petrified sand dunes, towering sandstone cliffs, and of course the majestic Grand Canyon itself.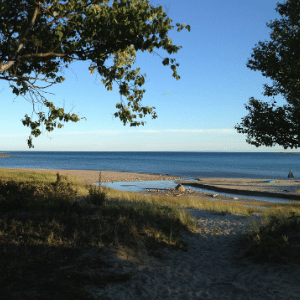 MANITOULIN ISLAND & INDIGENOUS RIGHTS

Transverse Manitoulin Island, the world's largest freshwater island and home to Wikwemikong, Canada's only officially recognized unceded Indigenous territory. Created with input from academics and community elders, this adventure will take you deeper than simply seeing the sites.
Local Leadership Adventures with MEDLIFE follow high standards of COVID-19 safety protocols.