FAQ: Local Leadership Adventures
Local Leadership adventures
Frequently Asked Questions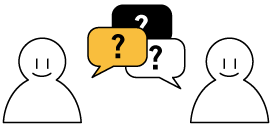 COVID-19 Concerns
What if we are in lockdown on the trip dates and unable to travel?

MEDLIFE will not operate trips in places where local authorities have lockdowns or movement restrictions. We will follow local guidelines and if unable to operate, we will provide options to postpone or cancel with a full refund.

What if COVID-19 vaccinations are not available to me prior to a trip?

We have designed our trip dates to align with government vaccination rollout plans in order to ensure that all registrants have a chance to receive vaccinations prior to a trip. If vaccinations are not available in your region prior to the trip, MEDLIFE will work with registrants, our partner organizations, and local authorities to assess the viability of traveling in that destination.

What if I prefer not to get the COVID-19 vaccination?

All registrants are required to have a COVID-19 vaccination in order to travel. This is in place to protect travelers, staff, and the communities we visit.

I have come in contact with someone with COVID-19 and am now required to quarantine, what do I do?

MEDLIFE cannot risk exposing travelers, staff, or members of partner organizations to COVID-19. In the case you are required to quarantine, please contact MEDLIFE immediately. In most cases, it will be considered a cancellation and normal terms and conditions will apply.

What if my College/University/High School is not allowing students to travel?

While the Local Leadership program is not a school-sponsored program, we encourage all students to abide by their institution's local guidelines.
Your arrival & departure
Is transportation to the start point included?

Transportation to the start point of the trip is not included in the trip price. We have Chapters and travelers coming from various locations nearby, while others may need to fly to the destination. You are required to arrive at the start point prior to the meeting time specified in your itinerary.

What time do I need to arrive by?

For US programs, you must arrive before 8am on the day of departure. Depending on where you are arriving from, it may be best to arrive a day early and book a night's accommodation at the start point hotel.

For Canada programs, you must arrive at the start point before noon.

Can I book extra accommodation before or after the trip?

Yes, simply contact MEDLIFE and we can provide rates for pre-trip and post-trip accommodation if necessary.

Where do I meet the group on day 1 of the tour?

Each trip has a specific meeting point. You can see your trip's starting point in your itinerary.

Can I drive to the start point?

Each participant can arrive at the start point by whichever means they are able. However, you will be responsible for parking arrangements and any costs associated with parking your vehicle. Once on tour, all participants are required to use the tour supplier transportation – you may not use your own vehicle to transport yourself or others during the tour.
Miscellaneous questions
Can I use my voucher for a Local Leadership program?

Yes, if you have a voucher from a previous program that was canceled due to COVID-19, you may redeem them by contacting us with the trip name and date you wish to participate.

Can I fundraise for this trip?

You may fundraise for your trip through My Movement on the MyMEDLIFE Portal. However, your deposit and full payment (60 days prior to the trip) must be paid on the dates indicated. MEDLIFE has contractual obligations to pay our partner travel companies and secure reservations on these programs at specified times.

In addition, while you may fundraise – if you do not reach your fundraising goal you will be required to pay the remaining amount by the times indicated – we are unable to provide refunds for any amount fundraised after the final payment deadline.

What if a trip does not reach the minimum required travelers to run?

If a trip does not meet the minimum required number of travelers, we will be forced to cancel the departure – we will make this decision 60 days before departure at the latest. If you have paid a deposit and your trip is canceled, you will be entitled to a refund or to select another trip and date that is operating.

If a trip is cancelled and I booked a flight ticket, will MEDLIFE refund the flight cost?

MEDLIFE is unable to provide refunds for flight tickets in the event that a tour does not operate. If you are planning to fly to the starting point of your Local Leadership program, we recommend that you review the airline's terms and conditions. In addition, please consider trip cancellation insurance as a means of protecting you in the event of trip cancellation.