MEDLIFE Awards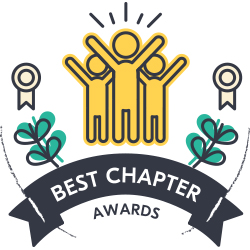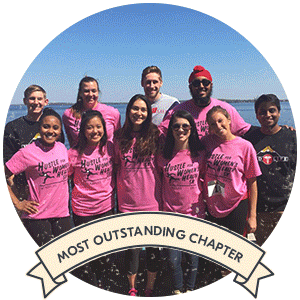 University of Wisconsin-Madison
University of Wisconsin-Madison has been an all-star chapter this year! With consistent service, volunteering and learning engagement events, they have built a strong presence on their campus and in their community. Over the last year, they sponsored a women's health project and free clinic in Madison.
In addition to their work at home, UW Madison has had a huge impact abroad. Over the winter break they sent 30 students on two mobile clinic trips. Throughout the year this chapter has pitched innovative ideas to MEDLIFE and worked with us to turn their ideas into a reality. This year they helped develop an improved version of our reproductive health workshops and also worked to bring a water project to a community in Lima, Peru. Due to their efforts, we were able to build three water reservoirs in a community that previously lacked regular water access, benefiting 1,000 people. This year UW Madison has truly gone and above and beyond!
UPR Rio Piedras
UPR Rio Piedras continues to be a standout chapter! This winter season they sent 95 of their members to Riobamba, Ecuador and Cusco, Peru to participate on MEDLIFE mobile clinic trips. Back home, UPR Rio Piedras offered weekly local service days to encourage members to be involved at a local level as well. They participated in projects that ranged from volunteering in a soup kitchen, visiting patients in a nursing home and partnering with the Down's Syndrome Association.
UPR Rio Piedras is also a fundraising powerhouse. This year they have held countless fundraising events to support MEDLIFE projects and other initiatives both at home and abroad.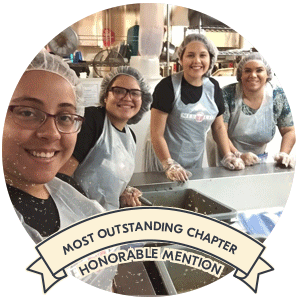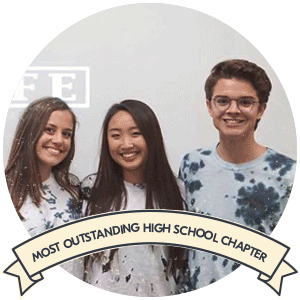 Foothill High School
Foothill High School — Throughout the year, the chapter displayed a full commitment to the MEDLIFE mission. They sent multiple student leaders on a mobile clinic in the summer of 2016 and from there, took on the responsibility of expanding the chapter at their school. Since then, they have been able to grow the chapter, host events, and fundraisers. Also, they will be sending additional students on a mobile clinic this summer!
University of Texas Rio Grande Valley
University of Texas Rio Grande Valley started their chapter in 2017. From the beginning, they were on track to success. At their very first meeting, they had 101 people in attendance. About 60 students continue to attend on a regular basis. They also actively volunteer with a food bank, as well as working with the Salvation Army and the Infinite Love organization that focuses on giving support to Oncology patients. One of their chapter highlights includes hosting a MED Conference which raised money for MEDLIFE projects. University of Texas Rio Grande Valley MEDLIFE chapter's vigor and drive to grow, to educate and advocate, is what has created their success story for their first year!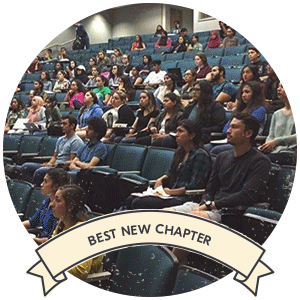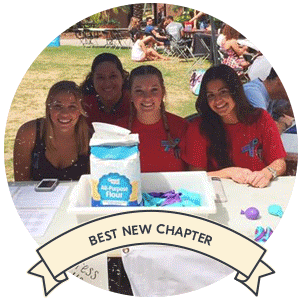 University of Tampa
University of Tampa has had a successful year as a new chapter. They quickly picked up the ball and ran with it. They recently received a reward from their University acknowledging them as the best organization on campus! In total, they have completed 2,000 volunteer hours including volunteering at Habitat for Humanity, St. Joseph's Children Hospital and at a local outpatient clinic in Tampa. They have also participated in MEDLIFE Headquarter's initiatives such as the Debate Watch Party, and in the Kirua Campaign.
We want to recognize and congratulate MEDLIFE at University of Tampa for exemplifying new chapter excellence.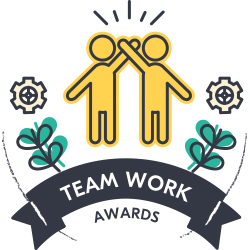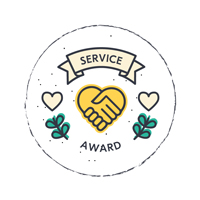 Ohio State University
Ohio State MEDLIFE chapter is committed to service and building relationships with other chapters on campus and the outside community. They have monthly meetings which are not only educational but are hands-on and practical. They invite guests to speak to members on suicide prevention and heroin epidemic, and have had countless seminars/workshops including CPR training, yoga workshops, and pillow making. These workshops allow their members to develop professionally and use these new skills to give back!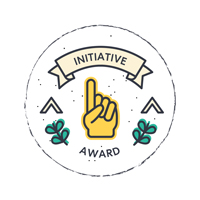 Miami University
Miami University MEDLIFE chapter had an overall successful year! They have taken great initiative to promote our Moshi clinics this past Winter. They were triumphant by having over 40 students participate on a mobile clinic in Tanzania. As a result, we were able to finish one of our main projects, the construction of one of our patient's house, Bibi, as well as provide medical attention to multiple areas of Moshi. We commend Miami University MEDLIFE chapter for taking on this endeavor and being successful!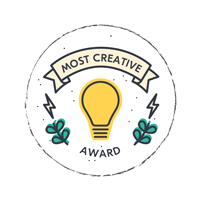 UPR Mayaguez
UPR Mayaguez MEDLIFE is amazing at thinking of innovative ways to engage members. With fresh ideas, they keep members interested and willing to participate. One of these initiatives that they have organized is hosting a free clinic for the deaf community. They have found professionals who will work pro-bono, and have been training community members in sign language. In addition, they have interpreters as well. MEDLIFE wants to congratulate UPR Mayaguez chapter as they have shown great creativity in the various programming they provide.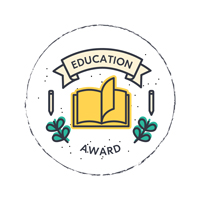 University of Illinois-Chicago
University of Illinois-Chicago hosted the MEDLIFE Inter-Chapter Conference (MICC) this year. It takes countless amount of hours to plan, to prepare and to coordinate logistics with other universities that plan to attend. The MEDLIFE chapter at University of Illinois met this challenge with success.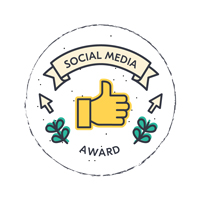 University of Pennsylvania
University of Pennsylvania uses their social media as a tool to effectively communicate with their members to educate and spread awareness. They have held initiatives such as "Public Health Week" in which they created a short video series explaining various public health issues. They have their own website, blog, and youtube channel- you can find them and follow!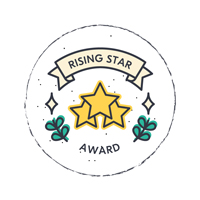 CalTech
California Institute of Technology (CalTech) became a MEDLIFE chapter last year and is already very established on campus. CalTech has participated in various volunteering opportunities on campus and in their community, such as attending the MS Walk in which they provided first aid at rest stations. They have also been consistent in their communication with their chapter manager, asking for guidance and advise. Lastly, CalTech has finished their semester with a successful mobile clinic trip to Tena, Riobamba!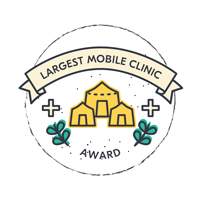 FSU Health
104 participants
Honorable Mention
University of Nevada
University of Nevada started their MEDLIFE chapter two years ago, but in February of 2017 they took social media by storm, creating daily promo content on Facebook, Twitter and Instagram. In addition to sharing MEDLIFE materials, they create their own graphics to promote events and activities. This chapter's enthusiasm is contagious over social media as they help spread the MEDLIFE movement.
Mount Saint Mary College
Mount Saint Mary College has been consistent with their development as a chapter this past year. The executive board has created a culture of service, education and growth. They have been consistent in fundraising and volunteer initiatives, one highlighted that they volunteered in an elementary school children and taught about heart disease. They started the spring semester by going on a MEDLIFE mobile clinic to Lima, Peru and were very organized and coordinated as a chapter. Congratulations to Mount Saint Mary College MEDLIFE chapter on a great first year!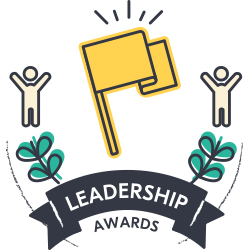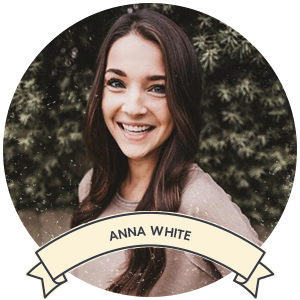 Anna White is the MEDLIFE chapter President at the University of Nebraska-Lincoln. She has taken her chapter by the reigns and completely transformed it for the better. She has been extremely communicative and accountable with her chapter manager and the rest of her chapter's E-board. She exhibits natural leadership qualities that we believe deserve to be recognized. Under her leadership, her chapter attended a MEDLIFE mobile clinic and consistently contributes to MEDLIFE projects.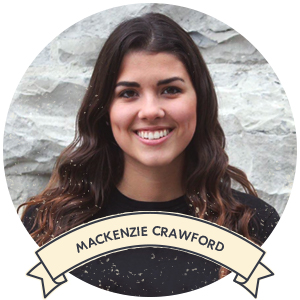 Mackenzie Crawford is the MEDLIFE Chapter President at Queen's University. With her guidance and support, her chapter has gone above and beyond throughout the year, staying consistent with the chapter's tutorials, educational initiatives, fundraising, and service events. Though each year may bring its challenges, she has exemplified what it takes to be a strong and effective leader and her chapter has continued to thrive. After graduating this year, Mackenzie will continue to support MEDLIFE at Queen's University as she attends graduate school, acting as a resource for her chapter in the years to come!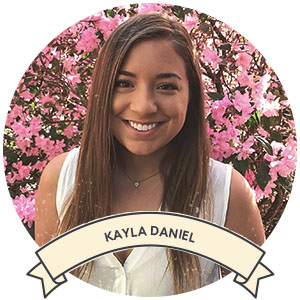 Kayla Daniel is the MEDLIFE chapter President at Boston College. She is invested in the growth and visibility of Boston College MEDLIFE on campus and in the surrounding community. Under her leadership, Boston College has had many successful fundraisers at local restaurants, and many interactive volunteer opportunities. She also has been a great resource for the transitioning E-board providing strong guidance and mentorship. In addition, Kayla is a teamplayer and values collaboration. She is committed to helping MEDLIFE bring chapters together to share her experiences of growth as well as to work together on projects.
Nina Bracciano is the Mobile Clinic Director at Florida State University-Health. She is hardworking, diligent, and very detail orientated in her preparation for chapter members to attend a MEDLIFE mobile clinic including having informational sessions with timely trip logistics and preparatory materials. Nina is also an active member of the Student Advisory Board (SAB) and works with other chapters sharing her best practices and expertise to be successful!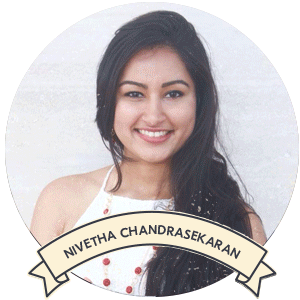 Nivetha Chandrasekaran and Mackenzie Hartman are Co-Presidents at Texas A&M University. Under their leadership, what was once a struggling chapter, now has a solid foundation. They have shown their strength and determination from the start. Today, their chapter is having monthly fundraisers and bi-weekly volunteering events. Also, they have been creative with their monthly meetings which contributes to their chapter's members' retention. We are confident that under their leadership, their chapter will continue to thrive!