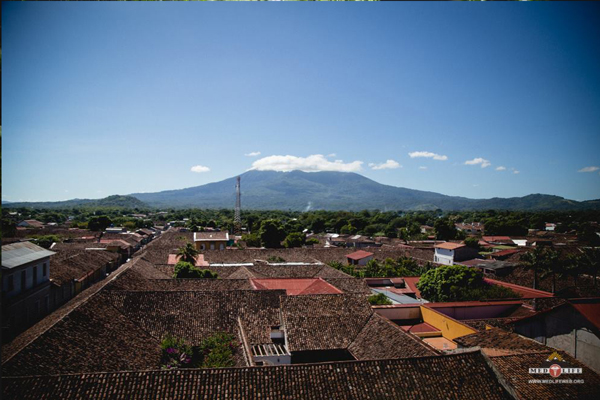 Nicaragua is a small country of unmatched beauty. Nicaraugua has not one but two coastlines full of pristine beaches that have not yet developed into tourist traps. The country also boasts some of the best-preserved colonial cities in the Americas, like Grenada.
The country's beauty, however, stands in stark contrast to the extreme poverty experienced by many of the people who reside in it, poverty brought on by a history full of internal conflicts and natural disasters. Nicaragua is the second most impoverished nation in the Americas, with 42.5% living below the national poverty line. MEDLIFE will begin working in Ciudad de Sandino, a city with particularly grave problems that came into being as a refuge for flood victims in the 70s and has continued to take in the refugees of the many subsequent internal conflicts and disasters that have besieged Nicaragua.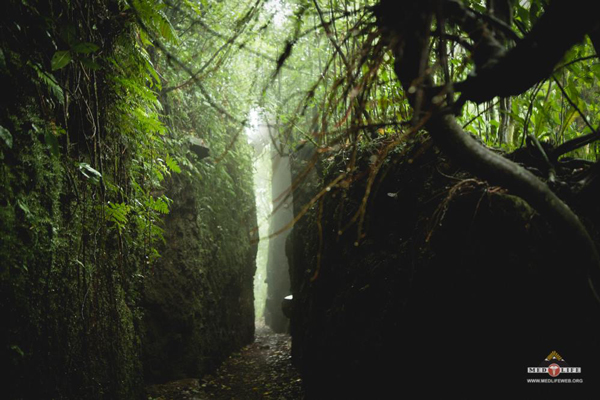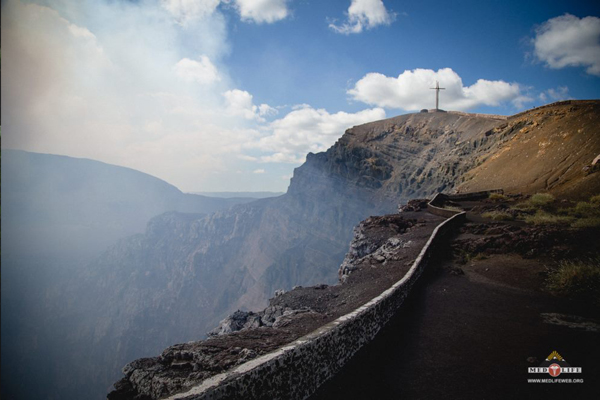 The area, at the time known as OPEN3 was first settled after a massive flood hit Managau in 1970, which caused Lake Managua to submerge a 13 km strip of fishing villages. These people had nowhere to go, and were forced to flee the area with whatever they could carry with them, not much, to OPEN3, a strip of cotton farming land that was then mostly uninhabited. Residents settled there and tried to begin anew from nothing. We see the same story cyclically reemerge throughout OPEN3's history.
In 1972, a catastrophic earthquake rocked Managua leaving 6,000 dead and 20,000 injured. Earthquake victims came to OPEN 3 to begin again. Geraldine O'Leary, a nun who traveled to Nicaragua to work in OPEN3 just after the earthquake, wrote this in her memoir of life in OPEN3 in the early 70s.
"…Epidemics decimated the infant population. Even among us, there was a bout of stomach problems, more from the intestinal parasites that were as common as the dust in the water. OPEN 3 was growing so fast after the earthquake, from some four thousand inhabitants to an eventual 45 thousand, that basic hygiene became a number one priority. The newcomers often did not build latrines but simply used the local vacant lot. This combined with the pollutants already in the soil from the cotton farming, and the lack of water to maintain basic cleanliness made living in this dust bowl a constant threat. "
Pg. 96 Light My Fire
The international community poured relief funds into Nicaragua. However, it soon came to light that the money was not reaching the victims of the disaster, Somoza Debayle, the then chief executive of the Nicaraguan government embezzled the international relief money.
The disaster had created a huge population of desperate people who no longer had anything to lose and the news that Somoza had embezzled their relief funds angered them, especially since Somoza remained in power. Economic and living conditions worsened as the years passed in Nicaragua. In OPEN3, where many of the most desperate citizens of Managua were trying to begin again, citizens continued to struggle to create a life with almost no support and a lack of basic infrastructure.
Historian Manzar Foroohar writes this of life in OPEN3 in the mid 70s.
" Not even one paved road existed in the barrio. Most of the houses did not have electricity, and nobody had potable water. OPEN3 was so poor that the inhabitants lacked even a cemetery to bury their dead. By the mid 1970's, more than 50% of the barrio's adult population was unemployed. Malnutrition and lack of health care resulted in a very high infant mortality rate, 330 per 1000. "
p.136, The Catholic Church and Social Change in Nicaragua
Conditions were ripe for revolution, and in 1978 the Sandinista National Liberation Front, a rebel group that was disenchanted with the Somoza government with ambitions to take control of the country seized the opportunity and launched a violent uprising. After a bloody struggle, they took power in 1979.
Though the Carter administration initially decided to work with the Sandinista government, the Reagan administration began to see them as a communist threat after they began to undertake some wealth redistribution projects and were caught distributing arms to Salvadorian rebels. The Reagan administration authorized the CIA to begin supporting antiSandinista rebels known as the Contras. This created a violent internal conflict that lasted for a decade.
During this time, conditions in OPEN3 improved little and the community continued to grow. In 1998 Hurricane Mitch devastated Nicaragua along with several other countries in the region and Managua was hit particularly hard as the lake swelled once again swallowed communities along its shores. Again residents flooded OPEN3 and founded the community of Nueva Vida, or New Life in Spanish, directly naming their community after the ethos that lies behind OPEN3.
Today Nicaragua is politically stable, no longer a hot topic in the news cycle and by many measures the safest country in Central America. However, after decades of internal conflict and natural disasters it is still the second poorest country in the Americas, with 42.5% of the population living below the national poverty line, and 8.5% of the country living on under 1.25$ a day. During the decades of near ceaseless turmoil, the underlying issues that keep these community in poverty have never been adequately addressed.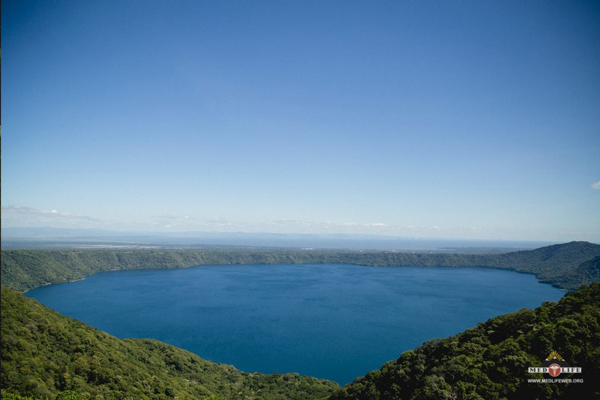 Infrastructure and public services remain very underdeveloped in rural areas and in poor urban slums like OPEN3, which is now a large city known as Ciudad Sandino located not far from the Managua city center. For many of the poor residents of Ciudad Sandino, living conditions are much the same as they were for the refugees of the early 70's.
The healthcare system in Nicaragua is unable to adequately meet the substantial need of the population. According to a World Bank report, a very small portion of the population is insured, 24% of Managuans and only 5% of Nicaraguans who live below the poverty line. Because of this, out of pocket expenditures are a serious barrier to access for the poor, constituting 86% of all private health care expenditures. Access still remains a serious obstacle as well.
A sampling of the many significant public health needs highlighted by World Health Organization statistics includes a high rate of preventable diseases like malaria, parasitic diseases, and tuberculosis. Infant mortality is high, 31 per 1000 for infants under 5, and in the impoverished areas is associated with respiratory diseases, neonatal sepsis, congenital malformations, diarrhea, malnutrition, and meningitis. Maternal mortality is high in rural and indigenous populations, the poor, adolescents, and women with low levels of schooling.
Some 22% of children living in the poorest quartile of urban areas suffer from malnutrition versus 0.4% in the richest quartile. 23% of children under 5 showed stunted growth as of 2006.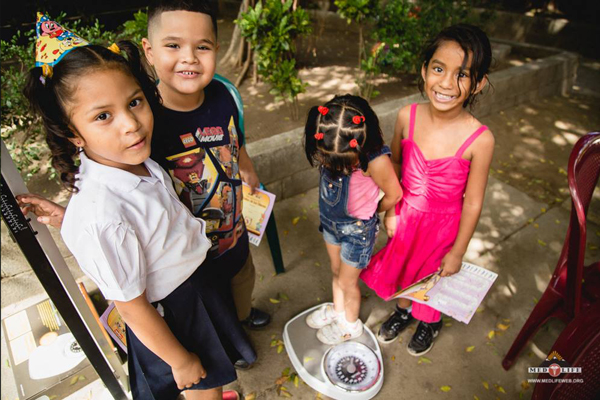 Although many illnesses are preventable, only 3.7% of all individuals receive preventive health care in Nicaragua.
There is a lot of work that needs to be done to bring quality healthcare to the people of Managua! Become part of the change and come work with MEDLIFE in Nicaragua. MEDLIFE's first round of clinics in Managua seek to take the first step in addressing the significant healthcare needs of Ciudad Sandino by providing free basic healthcare services in our Mobile Clinics.
Trip Dates:
March 5th – 13th
March 12th – 20th
---
 Sources
http://hdr.undp.org/sites/default/files/hdr_2015_statistical_annex.pdf
http://www.envio.org.ni/articulo/16
http://news.bbc.co.uk/2/hi/americas/269619.stm
http://web.stanford.edu/group/arts/nicaragua/discovery_eng/timeline/
http://siteresources.worldbank.org/HEALTHNUTRITIONANDPOPULATION/Resources/281627-1095698140167/CortezNicaraguaHealth.pdf
https://www.youtube.com/watch?v=CyCqJzBFJnI
http://www.fsdinternational.org/country/nicaragua/healthissues
O'Leary-Macias, Geraldine. Lighting My Fire: Memoirs between Two Worlds. Place of Publication Not Identified: Trafford, 2013. Print.
Foroohar, Manzar. The Catholic Church and Social Change in Nicaragua. Albany, NY: State U of New York, 1989. Print.