Community Empowerment Trips
Kickstart your MEDLIFE journey with a Community Empowerment Trip! A mixture of educational travel and volunteering, these trips offer an introduction to the service learning experience.
your service learning journey begins now
We are thrilled to introduce Community Empowerment Trips, a new program that combines educational travel with community volunteering. These trips allow participants to get a taste of service learning while delving into the social and historical factors that have shaped the realities faced by marginalized communities. Travelers will have the chance to learn about MEDLIFE's approach to empowering communities through listening and collaborating. The volunteer projects will generally be shorter and less intense than a traditional Mobile Clinic, allowing for more time to explore and learn. This program is ideal for high school Chapters or new MEDLIFE Chapters who are traveling with us for the first time!
To join a trip, look for available trip dates on our website or contact us to explore additional date options!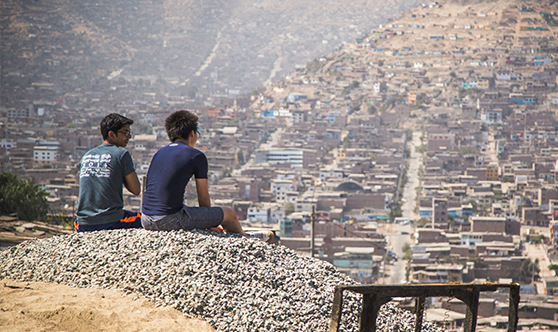 THE 4 KEY PILLARS OF A MEDLIFE TRIP
ENVIRONMENT
Service Learning Trips are created with sustainability in mind. On a Community Empowerment Trip, you may have the opportunity to volunteer on an environmentally friendly project such as a reforestation project in Costa Rica or an eco-bathroom in Lima.
SERVICE
By volunteering on a community project, you'll make a direct impact on the communities you visit. Your efforts will help bring improved living conditions to low-income families who face barriers to accessing basic services like medicine, education, and a safe home. 
EDUCATION
Learn about the historical, political, and economic factors that have shaped the day-to-day realities of the destinations you visit. Deepen your understanding of how positive social change can be created through activism and community organizing.
LIFE CHANGING EXPERIENCES
Through eye-opening experiences, a Community Empowerment Trip will deepen your passion for building a world free from the constraints of poverty. You'll have the opportunity to connect with community members and see the world from a new perspective.
Two Destinations now available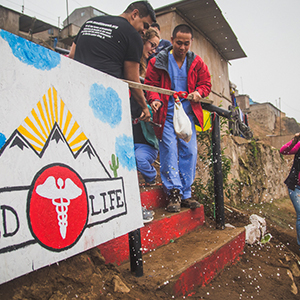 MEDLIFE ORIGINS IN LIMA

The Origins Program takes place in Lima, Peru – the home city of MEDLIFE HQ. You will explore Lima, visit our partner communities, and learn about our Patient Follow-Up Program. You will also visit the Mini MED Center – home to our original Community Soup Kitchen, the Mi Vida Bakery, student computer lab, and bodega!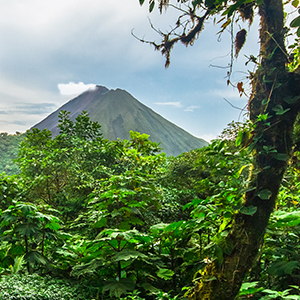 COSTA RICA

Known as a tropical paradise that attracts millions of tourists every year, the small Central American country of Costa Rica was hard hit by the economic impacts of COVID-19. On a Community Empowerment Trip to Costa Rica, you'll help families recover from the pandemic and learn about poverty and sustainability.
Community Empowerment Trips with MEDLIFE follow high standards of COVID-19 safety protocols.