Overview
Overview:
Known as a tropical paradise that attracts millions of tourists every year, the small Central American country of Costa Rica may not jump to mind when you think of poverty. Unfortunately, the nation's dependence on tourism led the economy into recession when COVID-19 arrived, pushing inequality upwards. In fact, the number of Costa Rican households living in poverty increased by 5.2% during the pandemic, and informal workers in sectors like hotels, restaurants, and transportation were particularly affected. By joining a Community Empowerment Trip in Costa Rica, you will have the opportunity to support communities by volunteering on a service project such as constructing classrooms for a school or planting trees in an area harmed by deforestation. You will also help the tourism industry bounce back by exploring the country's dazzling natural wonders! As one of the world's most biodiverse countries and a leading destination in ecotourism, Costa Rica is a nature lover's paradise. It is also a hotspot for adventure travel, with adrenaline-pumping activities such as zip-lining and kayaking!
Join us on a Community Empowerment Trip to Costa Rica to help families recover from the pandemic and learn about poverty and sustainability. You will work hand in hand with the community to improve their living conditions. Register today!
Highlights of the Week:
Learn about the challenges faced by low-income communities

Gain experience volunteering on a service project

Build bridges across cultures by connecting with community members

Deepen your understanding of sustainability and the environment
Key Pillars

Service: By volunteering on a Community Empowerment Trip, you'll directly bring support to the marginalized communities you visit.


Environment: This trip will take you to a leading destination in ecotourism and you may have the opportunity to volunteer on a reforestation project.


Education: Learn about the systemic factors that have shaped the realities faced by families. Participate in educational discussions about sustainability and conservation.


Life-changing experiences: Through eye-opening experiences and building human connections, a Community Empowerment Trip will renew your passion for building a world free from the constraints of poverty.
Itinerary In Brief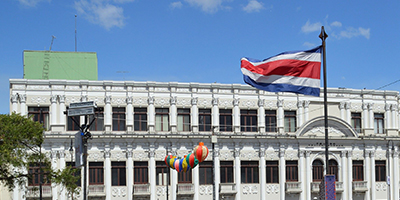 Day 1: Arrival to San Jose
Arrive at San Jose airport (SJO). A MEDLIFE representative will meet you at the airport and escort you to your accommodation. Join the group for your first local dinner and an introduction to local culture. Bienvenidos!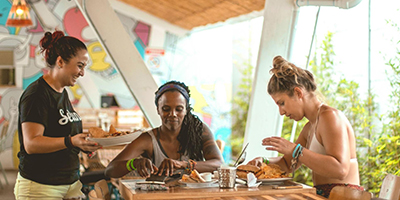 Day 2: Welcome to La Fortuna
Enjoy your first typical breakfast of gallo pinto and eggs in Costa Rica while your Trip Leader explains what to expect for the week, including safety precautions. We will then begin the 3.5 hour drive to our base in La Fortuna. After orientation, you will have time to settle in and then head to town to explore. La Fortuna is a hotspot for ecological tourism so there are plenty of shops, artisan centers, cafes, and plazas to explore, all set on the backdrop of the magnificent Arenal Volcano. In the afternoon, the group will visit a nearby village for a cultural presentation.
This will give you the chance to get to know the community you will be serving during the week. For the rest of the afternoon, you will have time to explore the town and enjoy downtime at your accommodation.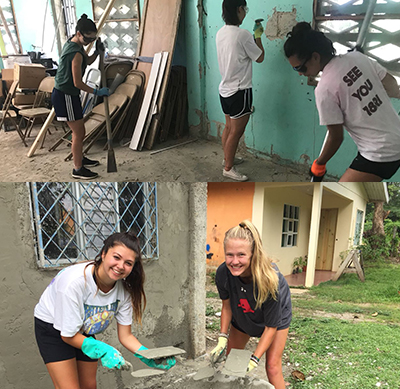 Day 3-5: Service in La Fortuna Community
The next three days will be spent working hand in hand with communities around La Fortuna. Projects are chosen based on community needs and coordinated with local organizations/authorities. 
Examples of possible projects include building houses, bathrooms, classrooms, gardens, greenhouses, outdoor kitchens, and more. 
After a busy day of volunteering, your Trip Leader will facilitate a small group discussion reflecting on the experience. The rest of the afternoon will be free for you to continue exploring La Fortuna. 
You can take advantage of the many optional activities that this town has to offer including zip-lining, kayaking, natural hot springs, waterfall hikes, coffee tours, chocolate tours, and many more.
Evenings will be low-key, sharing a communal dinner and spending time with the group to reflect on the day.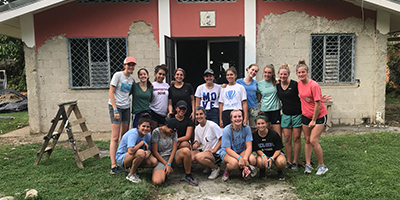 Day 6: Farewell to Communities
Say goodbye to community members this morning during one final volunteering session. You will then head back to your accommodation and enjoy one last lunch in town before heading back to San Jose. During dinner, you'll have the chance to reflect about the experience and reminisce on the special memories you have made.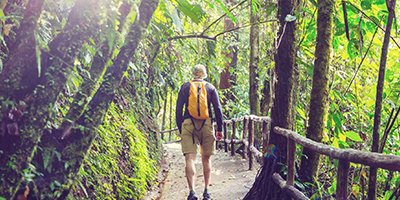 Day 7: Continue Exploring!
Explore more of the region by adding optional extensions to your trip like our Costa Rica and Nicaragua Eco-Adventure! This trip will take you on an ecological adventure through lush rainforest and volcanic peaks. You'll have the chance to learn about sustainability and environmentalism while experiencing a dizzying array of outdoor adventure activities, from zip-lining to stand-up paddle boarding.