Overview
­The Origins Program takes place in Lima, Peru – the home city of MEDLIFE HQ. MEDLIFE's work in Lima focuses on the human settlements or "pueblos jovenes" in the outskirts of Lima, where almost 1 million people live in impoverished conditions. These communities consist of small shacks, often made of reed mats or plywood and built into the precarious rocky hillsides around Lima. Most of these communities lack access to basic services like running water and electricity. While the entire city was badly hit by COVID-19, these communities were affected severely. With the majority of the population living hand-to-mouth on wages from informal jobs, the pandemic brought months of financial hardship and food insecurity. Our COVID-19 relief effort helped make sure that families didn't go hungry, but further support is needed to get communities back on their feet.
This program is specifically designed for new Chapters who are traveling with us for the very first time. You will explore Lima alongside MEDLIFE staff, visit our partner communities, and learn about our Patient Follow-Up Program. We will also have a chance to explore different areas of Lima and see first hand the inequalities in different communities. The MEDLIFE Origins will help you gain a global perspective and learn how you can make a positive impact at home and abroad.
Highlights of the Week:
Lima City Tour and visit to the LUM (Museum of Tolerance and Inclusion)

Reality Tour in MEDLIFE's partner communities

1 day volunteering on a Development Project

1 day volunteering on a Mobile Clinic

Visit to the Mini MED Centre – home to our original Community Soup Kitchen!

Talks and educational discussions with MEDLIFE HQ team
Key Pillars

Service: By volunteering on a Mobile Clinic and Development Project, you'll directly help bring accessible medical care, health education, and a safer home to the marginalized communities you visit.


Environment: Service Learning Trips are created with sustainability in mind. In Lima, you may have the opportunity to volunteer on an environmentally friendly project such as a public park or eco-bathroom.


Education: Learn about the historical, political, and economic factors that have shaped Peru. Deepen your knowledge of global health by shadowing healthcare professionals.


Life-changing experiences: Through eye-opening experiences and building human connections, a MEDLIFE Origins will deepen your passion for building a world free from the constraints of poverty.
Itinerary In Brief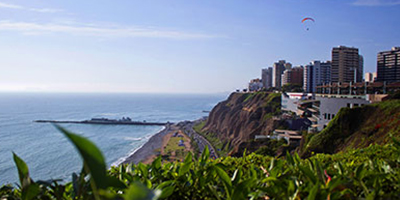 Day 1: Welcome to Peru
Arrive at Jorge Chavez International Airport (LIM) where you will be greeted by a MEDLIFE staff member who will transport all volunteers from the airport to the hostel in the Miraflores district. They will help you check in and answer any questions you may have about your upcoming week.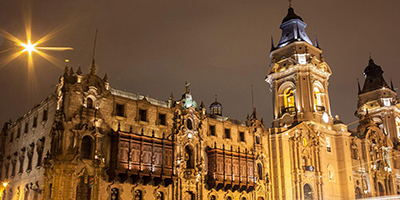 Day 2: Journey through history
After breakfast, get ready to explore Peru's capital city. Your journey will take you back in time as you visit Lima's beautiful historic center and learn about the colonization of Peru. After lunch, head to the LUM Museum to gain insight into some of Peru's darkest moments from the recent past.   
In the evening, attend a Welcome Briefing where we will review our itinerary, discuss safety precautions, and prepare for our volunteer activities.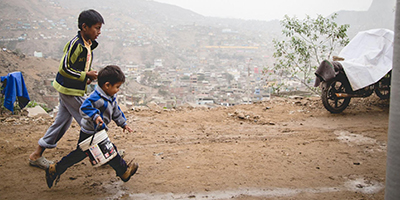 Day 3: Reality Tour
After breakfast in the hostel, volunteers and Trip Leaders will depart for the Reality Tour for your first immersive experience in the urban settlements where MEDLIFE works. Throughout the day, we will explore the harsh realities of living in these settlements and learn about how MEDLIFE works to bridge the gap between Peru's public health system and low-income families. We will also visit the Mini MED Center in the community of Union Santa Fe for a firsthand look into our COVID-19 relief projects, including the Community Soup Kitchen, bodega, bakery, and computer lab.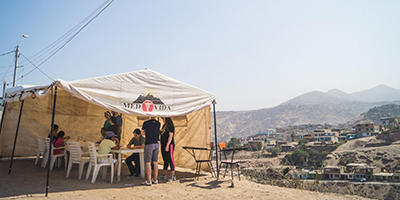 Day 4:Mobile Clinic Volunteering
Wake up bright and early for your first day of volunteering! Upon arrival at the Mobile Clinic, we will work together to set up each station and prepare for patient consultations. Volunteers will be divided into groups to shadow the locally licensed medical professionals at each clinic station.
You will have the opportunity to connect with community members, gain new skills, and learn about the relationship between poverty and health.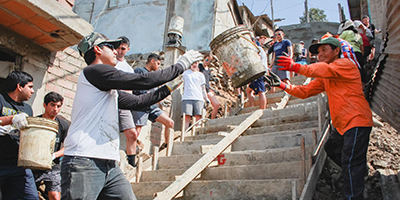 Day 5: Development Project
Today, you will help bring a safe home to communities by working hand-in-hand with locals to construct an infrastructure project. Common projects in Lima include staircases, parks, and eco-bathrooms.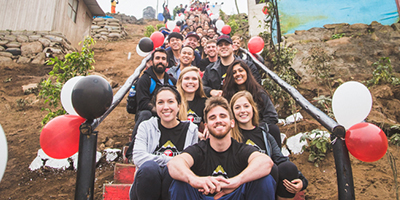 Day 6: Community Celebration
After breakfast, the group will return to the community to celebrate the inauguration of the infrastructure project you completed the previous day. These celebrations may involve a traditional community dance or cultural performance! Highlight: Connect with and gain a firsthand perspective on individual impact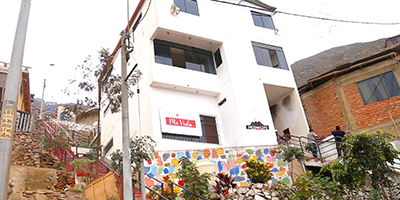 Day 7: Take Global Action
To wrap up our week we will return to the Mini MED Center in Union Santa Fe. Here, you will join a roundtable discussion with members of the MED Programs team and hear the story of this community. The transformation of this community is a shining example of the change that's possible when MEDLIFErs and locals work together. 
The afternoon will be free for you to explore Miraflores before we head to the Magic Circuit of Fountains to view a water show and enjoy our farewell dinner.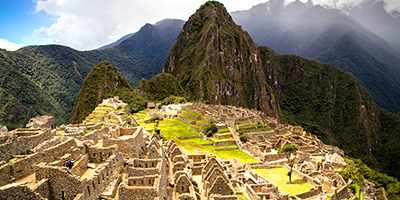 Day 8: Onward Travel
Head to the airport for your flight home or explore more of Peru by adding optional travel extras to your itinerary. You could take an Epic Trip to the archaeological wonder of Machu Picchu and venture deep into the Amazon rainforest for a stay at an eco-friendly lodge. Alternatively, join a full-day tour to Ica that takes you from penguin dotted islands to rolling desert sand dunes.