Sierra Nevada & The Legacy of John Muir
Trip Details
| | |
| --- | --- |
| Minimum Registrants: | 10 |
| Donation Goal: | $1199 |
| Down Payment: | $250 |
Find a Trip
Overview
Adventure TO The Wild lands of California
Explore glacially-formed cliffs, wildflower-speckled meadows, and hike to the towering Sequoias in the heart of Yosemite's dynamic wilderness. Adventuring through some of California's most pristine landscapes, this trip gives you a taste of the best the state has to offer and will leave you informed on the history and biodiversity of the areas. On top of this, it will provide a deeper look at MEDLIFE's comprehensive approach to international development. With a focus on activism, environmentalism, and community leadership, this experience will equip you with tools to make a difference as a global citizen.  
Just a few hours' drive from San Francisco, Yosemite & Lake Tahoe are ideal breaks from the distractions of the city, giving you the chance to reflect deeply on some of the world's most pressing issues. Since John Muir's first glimpse of Tuolumne Meadows, Yosemite has inspired people to take action to protect our planet's natural beauty and resources. We can't wait to take you on the Sierra Nevada and Legacy of John Muir MEDLIFE trip!
Highlights of the Week:
Explore the granite landscapes of Yosemite National Park

Hike to the Tuolumne Grove of Giant Sequoias

Witness the vast cobalt waters of Lake Tahoe

Sleep under the stars 
Key Pillars

Service: Participate in immersive evening activities & an afternoon of volunteering for a deeper understanding of MEDLIFE's work. Your trip also directly contributes to the feeding of families across our sites.


Environment: Partnering with the 'Greenest Tour Company' in San Francisco this trip uses eco-friendly renewable alternative biofuels and participants camp to lower your carbon footprint.


Education: Support & learn about local non-profits with visits to the Yosemite Conservatory and Bodie Ghost Town. Naturalist guides also share their knowledge of the flora and fauna in the habitats you are visiting.


Life-changing experiences: Every day includes a new 'a-ha' moment from your first glimpse of Half Dome that deepens your urge to protect natural lands, to feeling small among Giant Sequoias which shifts your perspective on your place in the world.
Itinerary In Brief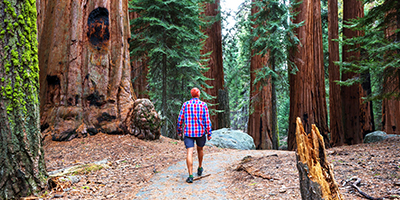 Day 1: Yosemite National Park
Trip start: 8am in San Francisco
Pick up point: Ramada San Francisco Airport North, 721 Airport Blvd, South San Francisco, CA
After meeting the group in San Francisco, we will head to Yosemite, a place that has captured the hearts of visitors and inspired environmental activism throughout the ages. After the drive to the valley, we will give you an introduction to camping and then head out to visit the ancient Giant Sequoias of Tuolumne Grove. You'll capture the endless skylines, rock formations, and waterfalls as you enjoy an overview of how Yosemite Park's unique landscape was formed, who came before, and how the park became the country's first-ever protected national park. Next, strap up your hiking boots and embark on the 2.5 mile (4 km) round trip hike down to the Sequoia Grove which most day tour visitors do not get the chance to see. Tuolumne Grove has about two dozen mature giant sequoias and we will have plenty of photo ops along the journey.
Overnight: Yosemite Camping
Day 2: Yosemite National Park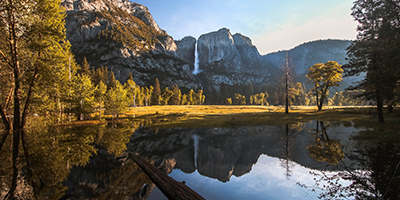 Wake up this morning in the mountains, excited to spend the day exploring Yosemite National Park. You'll start the day with a naturalist-guided hike around the park. Get more than a glimpse of the dramatic, glacier-formed mountains, hike through fern-laden trails, and look out from a cliff's edge as you breathe in the fresh, earthy Yosemite air. As you take in the landscape, our experienced guides will shepherd you through the unique park history, stop to explore the breathtaking vistas, and expertly point out the wildlife. You may even see the tiny figures of climbers on their trek up the cliffside of Half Dome! In the afternoon we will visit and learn about Yosemite Conservancy. As Yosemite National Park's primary philanthropic partner, they are dedicated to preserving the park and enriching the visitor experience. Immerse yourself in the history of the area and learn about conservation efforts and the importance of environmental preservation during the experience. 
Overnight: Yosemite Camping
Day 3: Yosemite High Country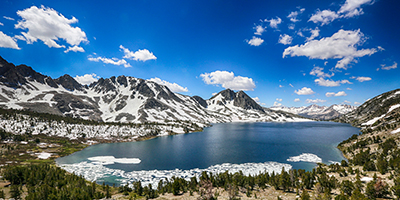 Reaching elevations upwards of 10,000 feet, Tioga Pass is a once-in-a-lifetime drive. Scattered with mountain views, alpine lakes, and wildflower-dotted meadows, you'll be happy you left the driving to us. Today we will adventure to the Yosemite High Country! Gaze out the window and look for bears as you make our way to the Pothole Dome trailhead. Enjoy a short hike overlooking Tuolumne Meadows before heading to Tenaya Lake. Here, you'll enjoy an included box lunch and have the chance to swim in the crystal clear alpine waters of the lake. On the way back to the hotel, we will make another stop at Olmstead Point for a vantage point of Half Dome most people miss.
In the afternoon we will head back to our new campsite, near Mammoth Lakes, to begin a community leadership activity that combines the pillars of any MEDLIFE trip: service, education, environment, and life-changing experiences.
Overnight: Mammoth Lakes Camping
Day 4: Bodie Ghost Town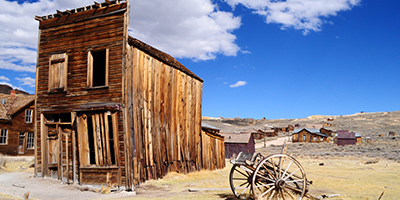 Our day will be filled with new experiences from visiting a ghost town to exploring one of the most beautiful lakes in the world. First, we'll journey to Bodie Ghost Town which is a historic gold-mining community. Not only will it be a riveting visit, but the journey supports the Bodie Foundation. As quoted on their website: The Bodie Foundation is a 501 (c) (3) non-profit corporation dedicated to the preservation, interpretation, and public enjoyment of Bodie State Historic Park, Mono Lake Tufa State Natural Reserve, and Grover Hot Springs State Park. These parks help provide a consistent stream of funding to the California Department of Parks and Recreation to allow the stabilization of structures, conservation of artifacts, ongoing maintenance program, interpretation, and protection of natural resources.
Overnight: Camping
Day 5: Lake Tahoe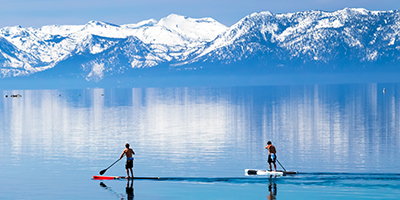 This morning is a pure adventure: time to stand-up paddleboard and kayak on Lake Tahoe. A large fresh-water lake located on the border of Nevada and California, this gorgeous body of water is cobalt blue and surrounded by alpine meadows and snow-capped mountains. Enjoy the smooth waters and you explore the lake and feel at one with nature.
In the afternoon we will head back to our campsite, near Lake Tahoe, to begin an educational activity that explores activism, environmentalism, and community leadership.
Overnight: Camping
Day 6: Return to San Fransico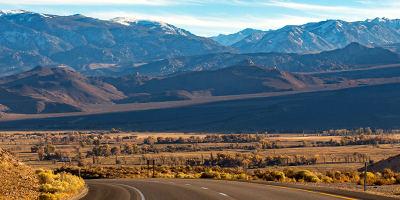 On our final day of this journey, we will return to San Francisco. In the afternoon we will spend time with one final reflection and educational activity.
Drop off point: Ramada San Francisco Airport North, 721 Airport Blvd, South San Francisco, CA