Overview
Welcome to MED Anywhere, MEDLIFE Virtual Service Learning Trip. This six-day experience dives into the root causes of social inequality and how they have played a part in Peru's confrontation with COVID-19. Through remote field visits, workshops, and discussions, we explore key historical and social contexts as well as the current reality of communities and MEDLIFE's response to the pandemic. Join us for this immersive virtual trip to network with other student leaders and gain a deeper understanding of COVID-19 in Peru. 
Highlights of the Week: 
Gain 20 service hours as you directly contribute to MEDLIFE's goal of serving 1 million meals 

Network with MEDLIFE leaders, local community members, healthcare professionals, and other Chapters

Learn about the history of Peru, the emergence of COVID-19, and how these played a role in the current realities of life in the country

Empower yourself and others to take action and join the fight for a world free from poverty
Itinerary In Brief
Day 1: History & Context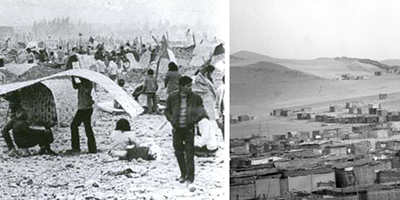 1pm – 3:30pm EST*
Today we will dive into the history of internal migration, terrorism, and rural vs urban dynamics in Peru. Our team will take you on a virtual trip through the past as we explore the context that led to the country's current political and social climate. The activities of the day will set the stage for the rest of your virtual service learning week.
Highlight: Venture through an oral history of Peru with local experts
Day 2: The Arrival of COVID-19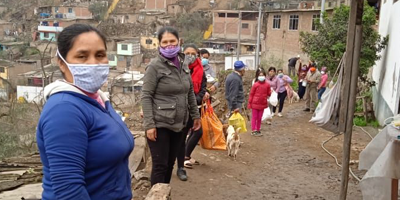 1pm – 3:30pm EST*
Peru was one of the fastest countries to respond to the pandemic, yet it still had one of the worst outbreaks in the world. Today we will explore how this happened. Our sessions will focus on how the virus arrived in the country, the immediate action steps that the government took, and what it meant for partner communities. And we will begin to pose the question: 180+ days of lockdown later, has anything worked?
Highlight: Take a virtual reality tour through Lima
Day 3: Peru's Healthcare System & COVID-19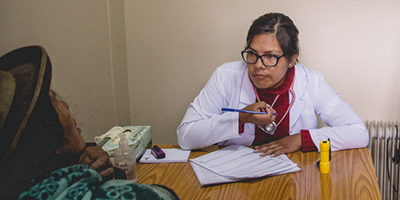 1pm – 3:30pm EST*
After yesterday's session, we will understand what happened when COVID-19 arrived, but let's take a deeper dive into the healthcare system's response to the crisis. Already struggling to provide services to the poorest of the poor, the pandemic only exacerbated overwhelmed hospitals and clinics. Today we will ask what really is public health, whose responsibility is this, and how should private healthcare respond?
Highlight: Q&A with a local healthcare professional 
Day 4: Economics, Food Insecurity, & Unemployment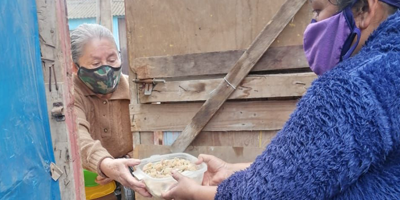 1pm – 3:30pm EST*
In Peru, about 70% of people work informal jobs. This means no government benefits and unstable income. COVID-19 deeply affected the economy of the country and hundreds of thousands of people were left without a way to feed their families. Our sessions today will focus on large scale impact on the country and also how these factors impacted the day to day realities of our partner communities.
Highlight: Workshop with community members and MEDLIFE staff
Day 5: Interactive Ollas Comunes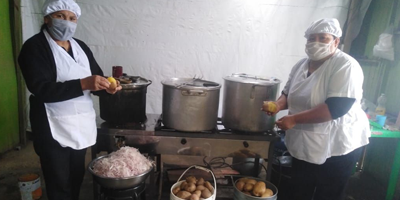 1pm – 3:30pm EST*
Take an inside look at MEDLIFE's community soup kitchens. Streaming from a community, we will check out how the cooking, serving, and pick up for hot meals works. In parallel, we invite all students to cook alongside the cocineras (chefs) working at the community soup kitchens. Try your hand at a Peruvian recipe and let's all enjoy a meal together as we celebrate a great week!
Highlight: Cook a Peruvian recipe alongside our Ollas Comunes
Day 6: COVID-19, Pamplona, & You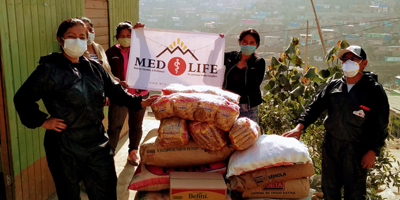 1pm – 3:30pm EST*
Now that you know the history of Peru and the realities and effects of COVID-19 in the country, let's talk about what you can do about it. In our remote session, we will explore the impact that one person or Chapter can have at MEDLIFE.
Highlight: Connect with and gain a firsthand perspective on individual impact
*Please note the exact time of your sessions may vary.