Custom Educational Trips

No matter your field of study, we invite you to explore our custom educational trips: tailored travel and service learning experiences designed with your organization in mind.
At MEDLIFE, we understand that every organization has unique educational needs and interests. While traditional Service Learning Trips suit many health-focused groups, our work in low-income communities extends far beyond medical care. We have a diverse range of programs addressing community needs, which means we can offer a variety of volunteering and travel opportunities for everyone!
OUR CUSTOM EDUCATIONAL TRIPS: THEMES & OPTIONS

Development & Engineering
Lack of infrastructure and basic resources is a reality for the communities we partner with. Many live without electricity, water, bathrooms, nearby schools, and more. During a week of engaged and fulfilling service, you can help us tackle some of the needs of these communities by working on a development project. If you're studying engineering, urban planning, or international development, this trip would be a great option for you!

Education & Language
This custom educational trip gives volunteers the opportunity to assist in teaching impoverished communities in developing countries. Participants may spend the morning shadowing educators in a local school before joining MEDLIFE staff in the afternoon to give a preventive health education session. By helping to bring education to low-income children, you help create a brighter future ahead.

Business & Entrepreneurship
Economic development can improve the standards of living for an entire neighborhood. That's why we've implemented two social enterprises in our partner community Union Santa Fe (Learn more here). An educational trip program focused on social entrepreneurship allows volunteers to gain practical experience and exposure to development economics, small business management, accounting, and more.
---

Women's Health
At MEDLIFE, much of our day-to-day medical work in our Patient Follow-Up Program focuses on women's health. A custom Women's Health trip could allow students to shadow professionals who specialize in this area, from gynecologists and obstetricians to local activists and sexual health educators. By volunteering on a Women's Health educational trip, students can help us empower low-income women through healthcare.

Reality Tours & Community Roundtables
These day trip options are available in all MEDLIFE locations. Reality Tour participants join MEDLIFE staff in the field to learn about our partner communities and the challenges they face daily and Community Roundtables give students the chance to meet with local professionals and community leaders to exchange cultures, stories, and knowledge between students and locals. 

Engaged Education Trips
From learning about natural selection in the Galapagos Islands to experiencing renaissance art in Florence, our team of travel experts can create custom educational trips to suit your organization's needs.  Engaged Education Trips allow students to take their education beyond the classroom while exploring today's most pressing issues.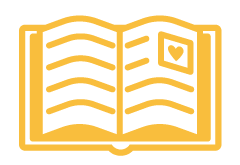 Custom Educational Trips Success Stories
Here are two examples of custom educational trips we've curated for organizations according to the needs and interests of their group.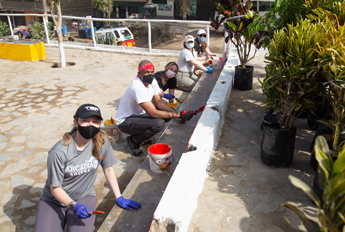 ARCADIA UNIVERSITY PA PROGRAM
LIMA, PERU
For Arcadia University's Physician Assistant Program, we developed a custom Service Learning Trip catering to students who already have a strong background in medicine and global health. We worked closely with their Director of Clinical Education in order to develop a program that allowed students to apply their academic knowledge in a real-life context. This group shadowed professionals at our mobile clinic stations, visited a local medical center, and participated in educational talks with experts.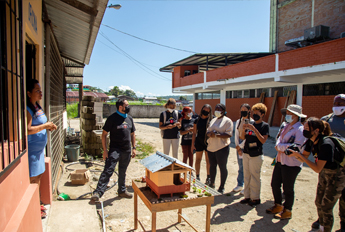 SOCIAL JUSTICE WITH DREXEL UNIVERSITY
TENA, ECUADOR
Designed in partnership with Drexel University's Center for Black Culture, this program formed part of a summer course for students with a strong social justice background. Our team developed a unique itinerary focused on culture and community-centered development. Accompanied by our expert guides, students explored several regions of Ecuador, learning about the relationships between structural violence and health, gender, education, and more.
REQUEST A CUSTOM Service Learning TRIP
Begin your journey towards organizing a Custom Service Learning Trip with the MEDLIFE Movement. Please complete the form with details about your school, group size, academic goals, and other relevant information. An advisor from MEDLIFE will get in touch with you.