Chapters

What is a MEDLIFE Chapter?
MEDLIFE Chapters are student groups that represent and share the MEDLIFE Movement to create a world free from the constraints of poverty at their schools and in their local communities. Our in-country staff works with impoverished communities in Peru, Ecuador, Costa Rica, and Tanzania every day — but we couldn't do it without the support of our Chapters. They make an impact by organizing groups to volunteer in Service Learning Trips, raising awareness about global health inequality, hosting fundraisers, engaging in local community service, and hosting regional conferences, among other initiatives.
It's thanks to their dedication and support that we are able to provide high-quality healthcare, education, and development projects to communities in need!
Start Your Own MEDLIFE Chapter
Start a MEDLIFE Chapter at your school today to spread the MEDLIFE Movement!

Our Chapters Impact

Raising thousands of dollars for the MEDLIFE Moving Mountains program, our initiative that creates sustainable, large-scale solutions for issues facing communities living in poverty. This support allows MEDLIFE to do more – reach new communities, provide preventative health care to people without access, and create a safer home for families living in poverty.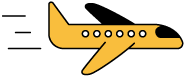 Sending students on  Service Learning Trips to support impoverished communities in Africa and Latin America.

Initiating and engaging in community service at home. Service goes beyond one week. Our Chapters continue spreading the Movement by participating in local initiatives in their own communities.

Hosting regional MEDLIFE conferences. A vital component of our Movement is education. To continue growing and learning, MEDLIFErs seek opportunities to learn from professionals in the medical, education, and development fields.
JOIN THE MEDLIFE MOVEMENT
and connect with more than 200 universities from the United States, Canada, Puerto Rico and more!
By joining the Movement, you are joining the fight for a world free from the constraints of poverty.
Contact Us!
Contact a MEDLIFE advisor at [email protected] or call our office at 1-844-medlife / 1-844-633-5433
Visit our Facebook for photos of all our Service Learning Trips!