Grow the Movement
Empower others to make a change in the world, and your impact will grow with ours!
At MEDLIFE Movement, we believe that everyone deserves access to high-quality healthcare, regardless of their background or location. We're on a mission to make healthcare more accessible, affordable, and equitable for all. And we're inviting you to be a part of this transformative journey!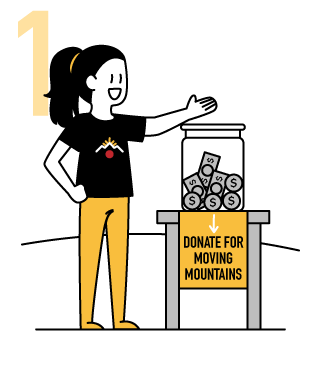 1. Savannah from Jean-de-Brébeuf raised $87.04 for Moving Mountains.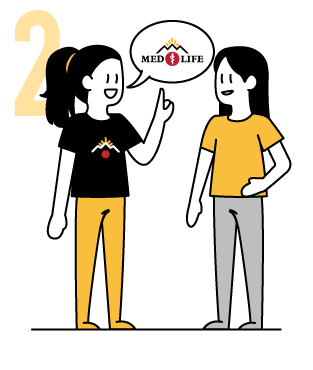 2. Savannah also referred Justine and Jessie from the University of Montreal.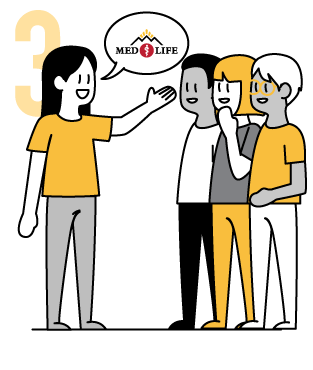 3. Justine and Jessie started the University of Montreal Chapter.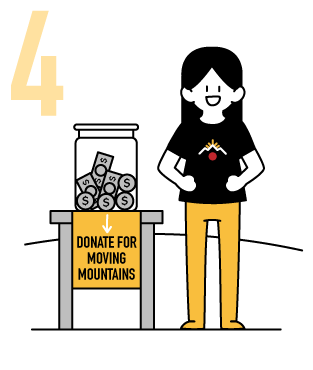 4. The University of Montreal raised more than $26,000 for Moving Mountains!
By participating in Grow the Movement,
Savannah amplified her impact from $87.04 to $26,000!
Ready to Make a Difference? Start Referring Today!
Join us in creating a world where healthcare is a right, not a privilege. Your support, advocacy, and referrals can ignite a movement that transforms lives. Do you know someone from a school without a MEDLIFE Chapter who would be interested in starting a MEDLIFE Chapter? Fill out their information here:
Through the links below, you will find other ways to get involved in or share the MEDLIFE Movement.
None of these options speak to you? Don't let that stop you from taking action. If you are still deciding what next step to take, or only want a small-scale task, simply tell people about us. Share videos of our work. Invite people to follow us on social media. The more people that know about us, the closer we can get to a world free from the constraints of poverty.