Virtual Service Learning Trips

Welcome to MEDLIFE's Virtual Service Learning Trips.
MEDLIFE VIRTUAL SERVICE LEARNING TRIPS
MEDLIFE's Virtual Service Learning Trips provide interactive learning and remote service opportunities. Students can participate in this program from the convenience of their home or dorm and receive an immersive educational experience. 
On your Virtual SLT, with the use of workshops and interactive learning led by professionals and community members, you will have an unfiltered look at how our partner communities live their lives and the struggles they undertake. 
We currently offer virtual programs based in Lima and Cusco, with a view to opening many more destinations, but we also offer personalized programs that adapt to the needs of our volunteers and teachers.
HIGHLIGHTS OF THE TRIP

Interact with professionals and community members on the front lines

Participate in dynamic workshops and interactive learning from anywhere

Contribute to MEDLIFE's work in medicine, education, and development

Network with fellow MEDLIFErs from around the world

Build your CV with a certificate from MEDLIFE

Develop a greater understanding of global health

Empower yourself and others to facilitate change by working together
EXPLORE OUR VIRTUAL EXPERIENCES
CUSCO VSLT
Join us to discover more about the daily challenges that Andean people face and get a glimpse into Cusco's social welfare system. Meet locals, medical professionals, and former patients to hear their inspiring tales. Explore the history of the Inca Empire and how ancient techniques are still practiced in contemporary Cusco as you see how local artisans withstood the effects of the pandemic.
LIMA VSLT
In this virtual trip we will learn more about how the human settlements or "young towns" of Lima were converted from small communities exiled during the terrorism in Peru to become the homes of more than 2 million people who still struggle to get basic services, and how COVID-19 uncovered many hidden shortcomings through the testimonies and stories of diverse individuals such as migrants, medical professionals, and community leaders.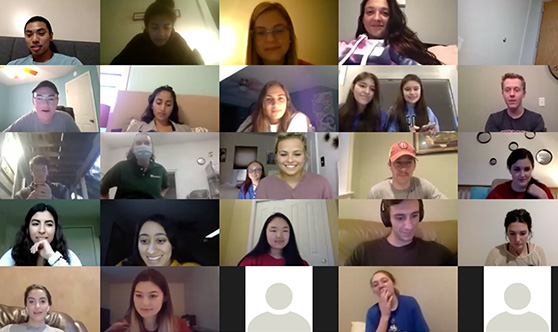 CUSTOM VSLT
In addition to the programs outlined in this brochure, we can also create custom Virtual SLTs tailored to your organization's educational needs. For example, if your students are particularly interested in women's health, we can plan an itinerary that delves deep into this area. Other topics we'd be happy to cover include:
Civil infrastructure and urban planning.
Law, activism, and human rights.
Business, entrepreneurship, and economic development
Education and poverty.
Sustainability and the environment.
Curious to learn more about our custom options or Virtual SLTs in general? Reach out to [email protected]

MAKE AN IMPACT FROM HOME
Your participation in a Virtual Service Learning Trip directly contributes to MEDLIFE's aim of providing healthcare, education, and development to disadvantaged communities. Donations will be used to fund infrastructure projects, Mobile Clinics, or other initiatives. Each and every day, MEDLIFE devotes itself to learning about its partner communities and identifying long-term improvements. Become a part of the solution by joining our team!
MED Anywhere is for everyone
To accommodate students from all backgrounds and help make sure every MEDLIFEr has the chance to join a Virtual SLT, we've launched 2 trip options: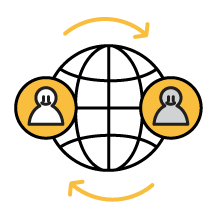 6-DAY VIRTUAL SLT
The 6-day Virtual SLT offers the group a unique chance to fully immerse in this online experience with the knowledge and skills needed to take the lead in the movement to free the world from the constraints of poverty.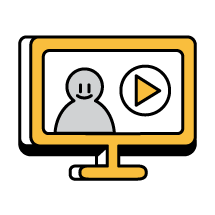 2-DAY VIRTUAL SLT
Short on time? Join MEDLIFE on a weekend Virtual Service Learning Trip! As an alternative option for students who are busy during the week, this condensed version of MED Anywhere offers an eye-opening remote experience, without interfering with your classes! 
STILL NOT SURE? Check out what PAST participants have to say about the experience! 
"I think my favorite part of the entire thing was being able to actually interact and ask questions with the community leaders and the chef. It gives you a different perspective…"
– Aalia, Virtual SLT Participant, December 2020