Reduce Trip Costs

We believe that every person, regardless of budget or background, should have the opportunity to volunteer in a Service Learning Trip if they are passionate about the work. That is why we created a few different fundraising methods and scholarship opportunities for MEDLIFErs around the world. Check out the options below, and reach out to

[email protected]

if you have any questions.
Gain Active Member or Ambassador Status to Access Special DISCOUNTS
 As a way to show our appreciation to dedicated MEDLIFErs, we offer special pricing to MEDLIFE Ambassadors and Active Members. Click here to submit your qualified referrals or use your Referral Factory link (if you haven't got your Referral Factory link yet, contact your Chapter manager).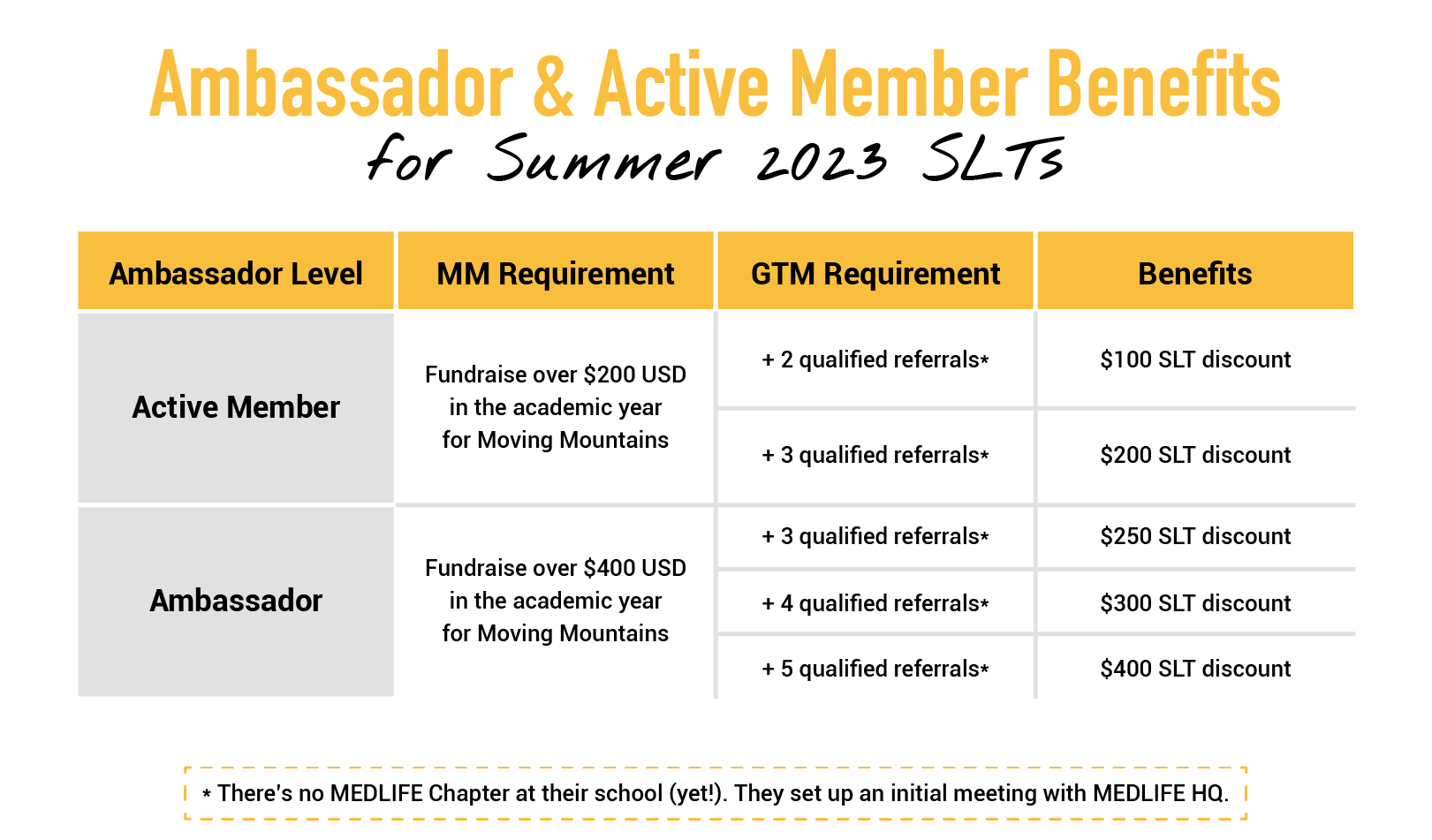 Disclaimer
Under United States tax law and regulations, a donation to MEDLIFE is 100% tax-deductible by the person donating. Please note that the donation goal paid by volunteers to register for a Service Learning Trip covers trip-related expenses and therefore is not tax deductible. If donors have general questions about whether donations to MEDLIFE are tax-deductible, they can call MEDLIFE'S U.S.-based office at 1-844-MEDLIFE (1-844-633-5433). However, specific questions about the deductibility of contributions should be directed to the donor's qualified tax advisor.
MEDLIFE is a tax-exempt 501(c)(3) nonprofit organization.