Reduce Trip Costs

We believe that every person, regardless of budget or background, should have the opportunity to volunteer in a Service Learning Trip if they are passionate about the work. That is why we created a few different fundraising methods and scholarship opportunities for MEDLIFErs around the world. Check out the options below, and reach out to

[email protected]

if you have any questions.
Gain Active Member or Ambassador Status to Access Special DISCOUNTS
 As a way to show our appreciation to dedicated MEDLIFErs, we offer special pricing to MEDLIFE Ambassadors and Active Members. 
Active Member Requirements $200 off SLT
Benefit unlocked: $200 USD off your Service Learning Trip in 2021-2022*
Ambassador Status Requirements $400 off SLT
Benefit unlocked: $400 USD off your Service Learning Trip in 2021-2022*
*Requires early bird registration, which means you to register for and buy your flight 15 wks in advance of the SLT
BECOME AN OUTREACH REPRESENTATIVE*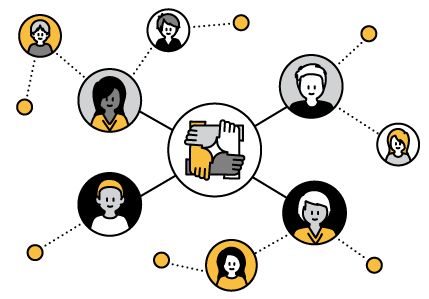 We're currently seeking passionate volunteers to join our team and help us grow the Movement as Outreach Representatives. You will work hand-in-hand with MEDLIFE HQ to identify potential founders of new MEDLIFE Chapters at high schools and universities in your area. You will then mentor these up-and-coming leaders through the process of starting a Chapter. As you create more and more new Chapters, you will become eligible for rewards, ranging from travel discounts to a free Service Learning Trip including flights! 
Application Deadline: August 22, 2021
*Conditions: This program is only open to US-based university students, including Puerto Rico. We have a maximum of 3 roles available for each of the following regions: Northeast, Southeast, Midwest, West, Southwest, and Puerto Rico.
Disclaimer
Under United States tax law and regulations, a donation to MEDLIFE is 100% tax-deductible by the person donating. Please note that the donation goal paid by volunteers to register for a Service Learning Trip covers trip-related expenses and therefore is not tax deductible. If donors have general questions about whether donations to MEDLIFE are tax-deductible, they can call MEDLIFE'S U.S.-based office at 1-844-MEDLIFE (1-844-633-5433). However, specific questions about the deductibility of contributions should be directed to the donor's qualified tax advisor.
MEDLIFE is a tax-exempt 501(c)(3) nonprofit organization.