Kilimanjaro, Tanzania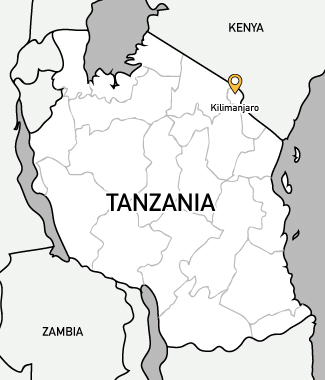 About This Location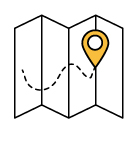 Located on the Eastern coast of Africa, Tanzania is incredible – with a diverse geography that includes Africa's highest mountain (Kilimanjaro), Serengeti National Park, and a gorgeous coastline.
Why You Should Come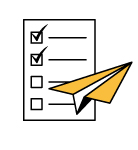 Over one-third of all households in Tanzania live in poverty, on $1.00 a day or less with children and rural populations disproportionately affected by this hardship. As the economy relies primarily on agriculture, approximately 75% of the population lives in rural areas, often without access to basic infrastructure or clean water.
According to UNICEF in Tanzania, "Malnutrition — most prevalent in young children from poorest or rural households — is the single biggest contributor to child mortality, with malaria, anemia, pneumonia, diarrhea, HIV and AIDS also being key causes." The average age in Tanzania is 18 years old, yet young people are often excluded from the decision making processes that directly affect them. Young people also have the highest rate of new HIV infections and poor knowledge of family planning.
Although the abolition of primary school fees has increased primary school attendance to 94%, there has been no corresponding increase in teachers, infrastructure, or resources.
Because of these issues, MEDLIFE focuses on improving education in this region through a partnership with the Mailisita Foundation. The foundation runs an education center for orphans, funded by the income from an adjacent guest house, the Stella Maris Lodge. Students that visit the country will learn about rural poverty and development challenges in Africa.
Please Keep In Mind:
Safety is our number one priority, so we would like to make all potential volunteers aware that the Tanzanian government is actively targeting and persecuting the LGBTQ+ community.
MEDLIFE as an organization welcomes volunteers of all identities and regrets that the current socio-political climate of Tanzania may present a risk to our volunteers. While it is ultimately up to each volunteer and their family to decide if they would like to assume the risks of travel or not, we hope that some additional resources below will help volunteers make an informed decision on their travel.
Government Resources:
Articles & Additional Resources:
MEDLIFE maintains consistent contact with our in-country field offices to monitor the safety of each site, so please feel free to reach out to us at
[email protected]
or to your Chapter Manager if you have any questions or concerns.
How You Can Help
MEDLIFE addresses some of the most pressing issues in these communities through Mobile Clinics, patient follow-up, and community development projects. But our work would not be possible without motivated individuals like you choosing to volunteer in Service Learning Trips.
In Tanzania, you can help us address the needs of low-income communities by signing up for the following Service Learning Trips: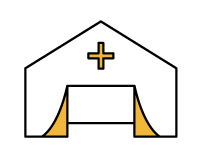 Additional Travel opportunities
Explore more of the adventure, culture, and wildlife of Tanzania by adding travel extensions to a Service Learning Trip. Our partner travel agency Good Life Expeditions can set up day tours or multi-day trip extensions before or after your SLT, and the profit from your experience will fund even more MEDLIFE projects! 
Below are some ideas to inspire you – contact Good Life Expeditions for more details.
Materuni Waterfalls Full Day Tour
This add-on day tour already fits into the allotted time for your Service Learning Trip. Take full advantage of your time in Africa by experiencing the natural beauty, vibrant local culture, and delicious coffee on a tour that stops at Materuni village, a coffee plantation, and the beautiful nearby waterfalls. Learn more.
Summit Mt. Kilimanjaro
On the epic 8 day / 7 night expedition you will climb from Machame Gate (1,817m) to Uruhu Peak (5,895m) in 6 days. The hike will take you through dense rainforest, high moorland, and beautiful glaciers eventually leading you to the highest point in Africa, the summit of Mt. Kilimanjaro. Learn more.
2 Day Safari
Travel from one national park to another on a 2 day safari where spotting iconic African game is the priority. Look out for elephants, lions, giraffes, hippos, and more! Learn more.
---
Interested in a different type of trip or one that caters better to your personal interests or price point? Just let Good Life Expeditions know!