Dental Service Learning Trips

Mobile Dental Clinics are week-long Service Learning Trips that allow students interested in dentistry to work hand in hand with local professionals in the dental field. The clinic and the involvement of students on the trip will provide necessary dental treatment to communities living in the remote areas outside Lima, Peru.
Greater than a Mission Trip
A MEDLIFE Dental Clinic provides free, high-quality dental care directly to communities that lack access to basic services. Staffed by local practitioners from the MEDVIDA Dental clinic, students will work directly with dental professionals to provide quality care.
Volunteers function in a variety of roles including patient registration, station set-up, and instrument preparation, and will also shadow dentists throughout procedures like extractions, fillings, and cleanings. Students will also have the opportunity to lead adolescent dental education workshops.
The MEDLIFE Dental Clinic Difference
Listening to Community Needs
In our regular Mobile Clinics, the dental station is consistently one of the most-requested services, but the dentists are only able to treat 15 patients a day. The high demand led to the creation of the Dental Clinic, a Service Learning Trip dedicated entirely to the type of health services the communities want and need!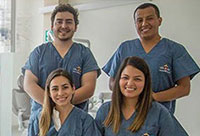 Permanent Dental Facility
In addition to our work in the community during the Dental Clinic, MEDLIFE has a permanent brick and mortar dental clinic – MEDVIDA – which supports patients year round.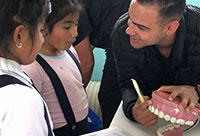 Working hand in hand with Local Professionals
Our Dental Clinics are staffed by local doctors and nurses. Because they speak the language, understand local systems, and provide culturally sensitive care, our patients take confidence in the work we do and the services we provide.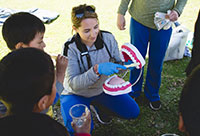 Education Beyond the Doctor's Office
The MEDLIFE Dental Clinic does more than treat the immediate dental issues patients face. Our volunteers spend a day in a local school educating students on dental health and self-care topics to raise awareness, break stigmas, and provide kids with the tools to lead healthier lives.
The MEDLIFE Dental Clinic Week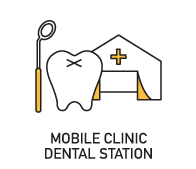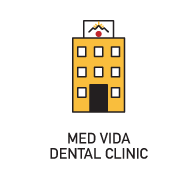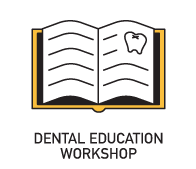 Safety

When you sign up for a Service Learning Trip, you are automatically registered for medical emergency insurance for the duration of your trip. Visit our travel safe page or email us at [email protected] to learn more.
Sign Up for Updates
We will let you know when this specialty SLT is available. If you wish to organize a specialty SLT please visit our Custom Trips page for more information.