In 2016 MEDLIFE continues to take its mission global! We are thrilled to announce the second of our two new destinations this year, the amazing city of New Delhi, India. India is one of the worlds most fascinating and sought after travel destinations, home to a diverse cultural tapestry of richness and depth unmatched anywhere in the world.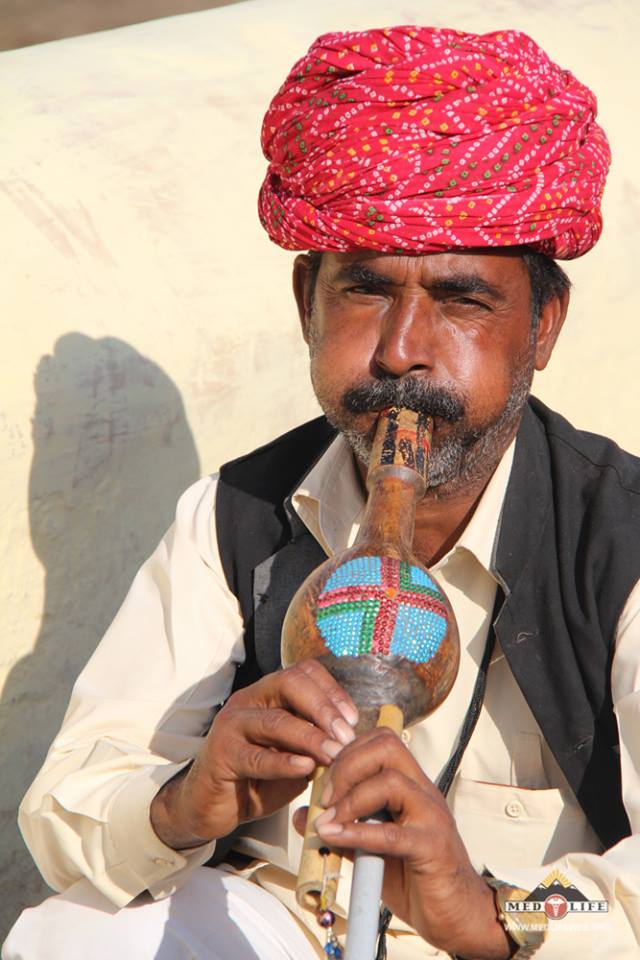 India is the birthplace of Hinduism, Buddhism Jainism and Sikhism, 22 official languages are recognized in the country, and over a thousand more are spoken. India's roots are deep- its human history dates back over a thousand years before Christ. It is home to some of the most interesting and flavorful cuisine in the world.  In short, there is no place quite like India.
New Delhi, as India's capital city, contains all of the elements that make the vast country of India such a wonder to behold. The first city in Delhi was founded in 786 AD by Tomar rulers, and since then its streets have seen the rise and fall of many dynasties. It was declared the capital of the Mughal empire, the British colonial capital and is now the capital of the modern Indian state. This history is a living presence on the streets of New Delhi, where in the same day one can stroll past an ancient Mughal fortress (one of three UNESCO sites in the area), British colonial architecture and a glittering shopping center catering to India's emerging middle class.
Despite the small emerging middle class, India is still by almost any measure one of the poorest countries in the world.
In 2012 the World Bank reported that India was home to the largest population of people experiencing poverty in the world. Along with its world-class tourist attractions, though the standard tourist generally avoids it, New Delhi also contains vast slums. It is here that MEDLIFE will begin its work in India.
In India around 35% of the population lives below the national poverty line, a statistical measure based on caloric intake that is widely criticised. Many people argue that the current government statistics greatly under represent the true scope of poverty in India.
Access to health care is a serious issue in impoverished communities in India, as there is not much of a public health system. The government spends only 4% of its GDP on healthcare, which is very low. Compare that to the 17% spent by the US, 9.7% by Brazil, 9.4% by Haiti (the poorest country in the Americas) and 8.7% by Honduras.
Poor infrastructure, serious public health problems, low education and lack of access to good healthcare all feed on each other to sustain and exascerbate the poor quality of life that can be seen in India's slums. What follows is a short description of some of the most severe problems, but there are many more issues I will not go into.
Hygiene and sanitation are serious issues in the slums, which of course has a detrimental effect on general health by spreading and in some cases creating disease. Only about 30% of slums in the New Delhi area have septic tanks, while 22% have no latrine facility at all- the others have put something inbetween into place. The problem is so severe that the government declared ending open defecation a national priority, and UNICEF even felt it necessary to create this public service campaign to aid the cause featuring a catchy (you have been warned) song about a poo-party, which I think says more about the gravity of the situation than any number of statistics could.
While poor sanitation ensures there are plenty of hazardous germs in the environment, poor nutrition ensures that people's immune systems are vulnerable to illness. Nutritional diseases create one of the highest burdens of disease in India along with neonatal and maternal. 15.2% of the population fell below the minimum level of dietary energy consumption in 2014. Data about child nutrition is especially grave, in 2011 UNICEF reported that about 20% of children under-age five in India are wasted, a condition akin to acute malnutrition where muscle and fat tissues waste away. 43% of Indian children are underweight, which constitutes about 37% of the total underweight children in the world, and 48% were stunted.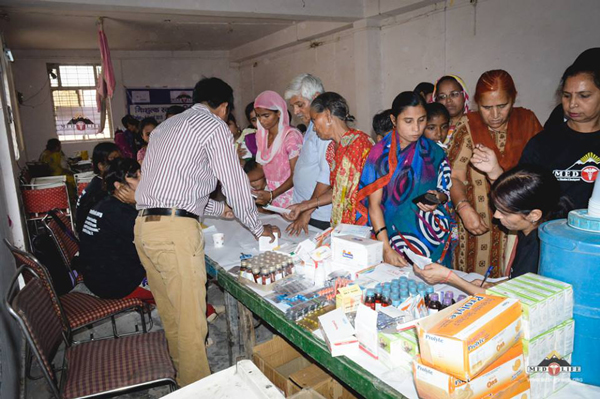 These hazardous conditions often have a more serious consequence than stunted growth; in India about 1.83 million children die annually before reaching their fifth birthday – most of them due to preventable causes. India contributes more than 20% of child deaths worldwide.
Many conditions are allowed to worsen unnecessarily because access is so difficult. According to a government survey 52% of slums in the New Delhi area did not have motor access, in case of an emergency transporting a patient would be extremely difficult. While there is some basic free health care available in public hospitals, it is of extremely poor quality, difficult to navigate and often involves co-pay. 80% of health care spending still goes to the private sector.
Non-communicable diseases, primarily heart disease and diabetes make up the second greatest disease burden category in India. Slum residents have a higher incidence than those living in wealthier areas, along with poorer outcomes. Research suggests that education, awareness of vulnerability and risk factors are strong contributing factors along with poor treatment access and adherence.
Preventable conditions affect impoverished populations significantly. India bears the highest burden of Tuberculosis in the world according to WHO statistics, 2.1 million cases of active TB ocurred in India out of a total global incidence of 9 million in 2013. Incedence of HIV, which is often comorbid with TB, is very high as well, with an estimated 2.1 million living with HIV in India.
Though the scale of the problems paints a bleak picture, things have begun to improve on some measures, for example Malaria incidence was similar to Tuberculosis in 2000, but since then the government and other organizations have helped halve the cases, from 2 million in the year 2000 to 882,000 in 2013.
 If the people of India and the international community work together, a better quality of life can be achieved.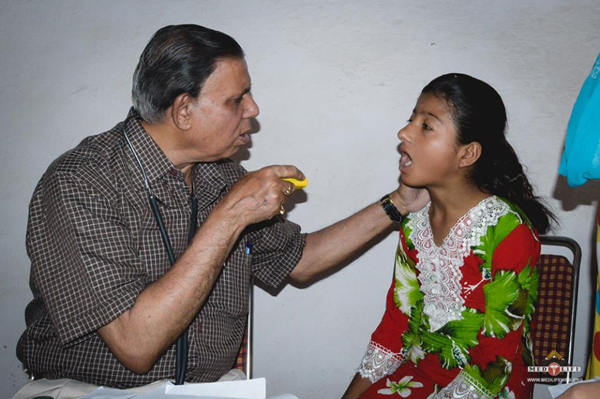 .
Come join MEDLIFE as we become part of the change in India with our first mobile clinics! We will be partnering with a local health institute called Mamta, who will provide MEDLIFE with local medical staff, and head into the slums of New Delhi to bring free basic healthcare directly to communities in need.
New Delhi Clinics:
Sources:
http://www.aidsdatahub.org/Country-Profiles/India
http://www.who.int/features/2015/india-programme-end-malaria/en/
http://www.mrcindia.org/MRC_profile/profile2/Estimation%20of%20true%20malaria%20burden%20in%20India.pdf
http://www.poverties.org/urban-poverty-in-india.html
http://www.poverties.org/poverty-in-india.html
http://www.who.int/gho/countries/ind.pdf?ua=1
http://apps.who.int/nutrition/landscape/report.aspx?iso=ind
http://www.unicef.org/about/annualreport/files/India_Annual_Report_2014.pdf
http://www.unicef.org/sitan/files/SitAn_India_May_2011.pdf
http://www.delhi.gov.in/wps/wcm/connect/adcd1f0047a86473ab46ffbdc775c0fb/pdf+report+69th+round+slum+final.pdf?MOD=AJPERES&lmod=538772215&CACHEID=adcd1f0047a86473ab46ffbdc775c0fb
http://www.hindustantimes.com/business/india-s-poverty-rate-lowest-among-countries-with-poor-populations/story-UUrEApaBqRZth6EzRdRK6K.html