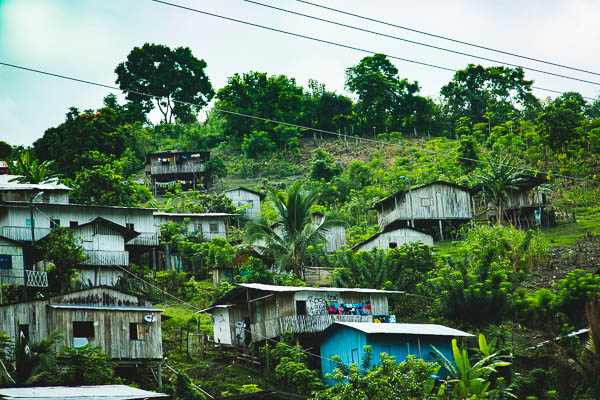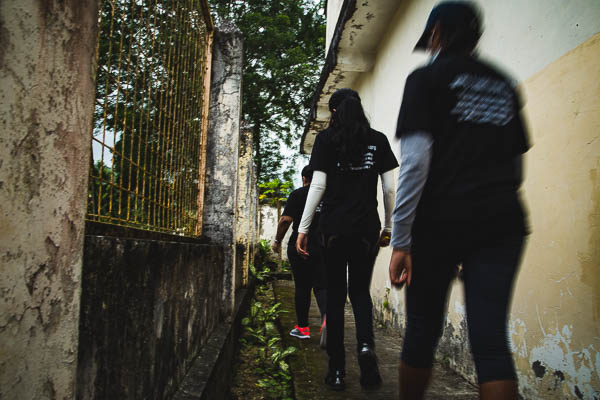 Hillside in Tabiazo, the town where this volunteer group did project and the site of many other MEDLIFE projects. A few thousand people live in this small agricultural community, growing primarily cacao and yuca among other things. Most of the families in the community have lived there for several generations. The nearest major town, Esmeraldas, and nearest hospital is about an hour away by car. You can see that the homes are elevated to prevent the river from rising and submerging them during floods. One government worker said that "this sometimes works, but they are not always high enough."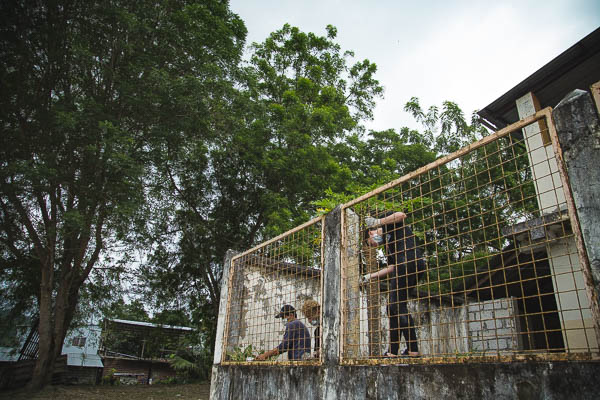 MEDLIFE volunteers arrive to begin work on project, renovating a building built by another NGO about 20 years ago that had fallen into a state of disrepair. The building is used partly as a school, for community events and for medical brigades that come through once a month or so. The community requested MEDLIFE do this project.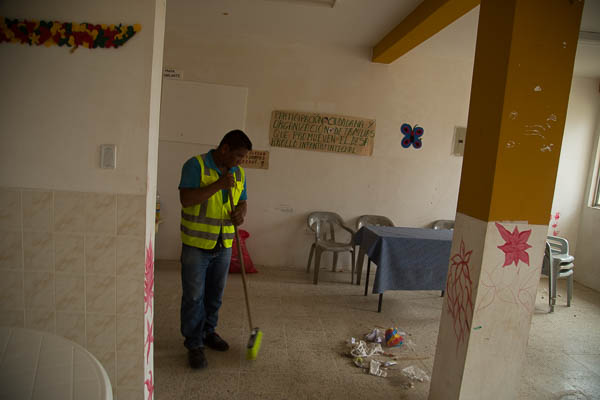 Cleaning the school inside the building, the sign in the background reads "The participation of citizens and the organizations of families promotes the integral development of children." The other one reads "All of us have the right to be treated well."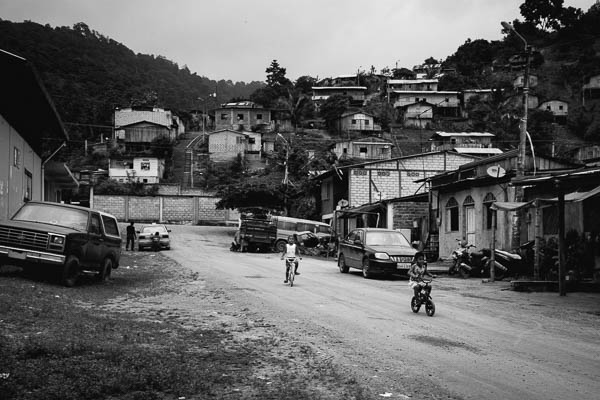 Kids riding bikes down a street in Tabiazo.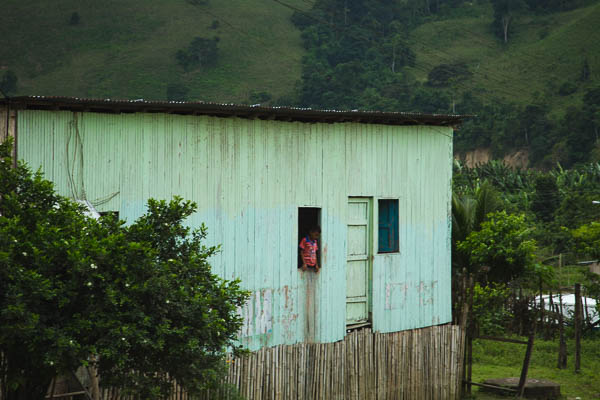 Home in Tabiazo.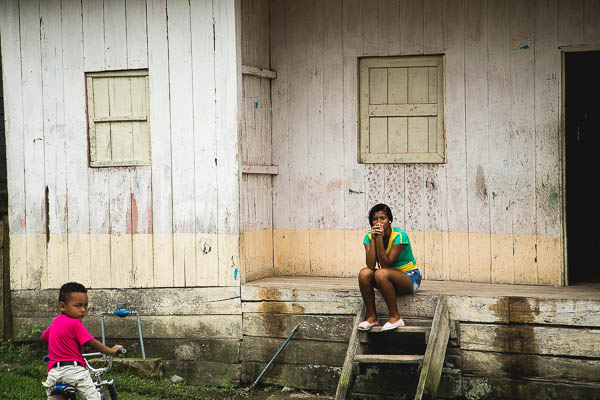 Girl on her porch in Tabiazo.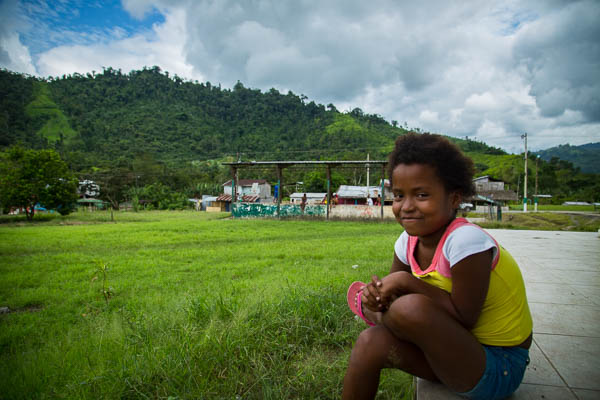 Brianna is a 14 year old girl who came to the MEDLIFE clinic in Carlos Concha complaining of a painful swollen arm. She had broken her arm when she was eight years old, lack of proper medical treatment caused it to heal incorrectly. A tumor developed in her arm. The injury still impairs her daily activity, making it hard to do necessary work like clean dishes and work in her families finca, though she said she still manages to cut down plants by swinging her machete with her uninjured arm. She was finally able to see a doctor and was enrolled in the MEDLIFE follow-up program so she can get the treatment she needs.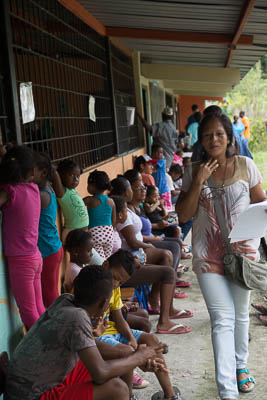 Patients line up outside of the MEDLIFE Mobile Clinic.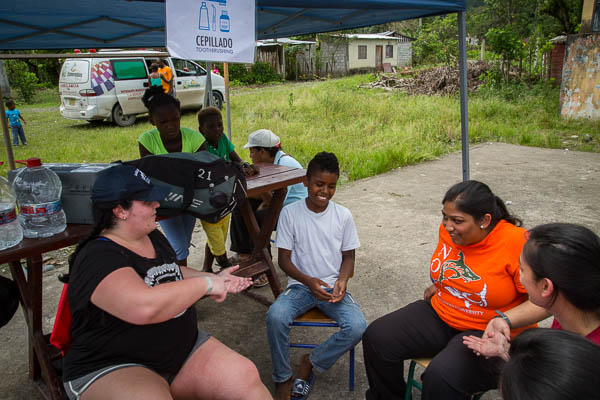 Volunteers teaching clapping games to kids after clinic.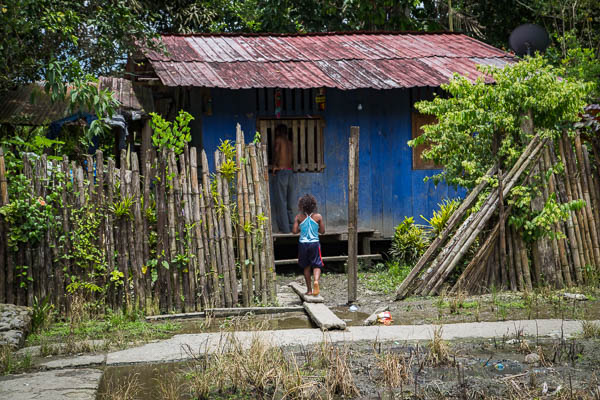 Bodega in Tabiazo.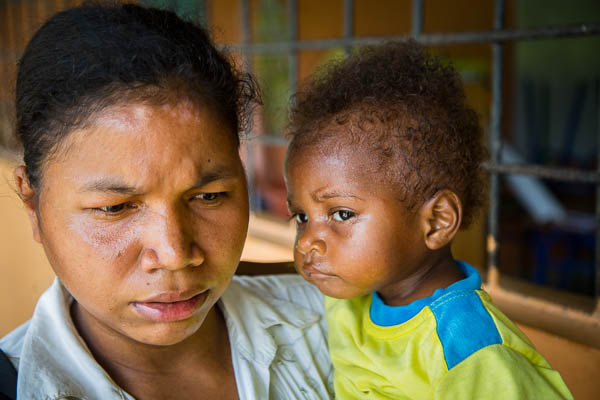 This child had critical malnutrion and was finally taken to a hospital and given supplements at a MEDLIFE Mobile Clinic in Tahique.