Last week, our first group of MEDLIFE volunteers for the winter season helped to host a Chocolatada at the community of Secsencalla, located in the district of Andahuaylillas outside of Cusco. Before the event, the volunteers had been leading a Healthy Homes project in the community to improve 4 homes of families with children at risk of malnutrition.
A Chocolatada is a traditional Christmas celebration in Peru but dates all the way back to the Spanish conquests of the Americas when the conquistadors spread their method of preparing hot chocolate throughout their expansion. Hot Chocolate later became a staple at Christmas time, and thus a tradition was born.
The modern Chocolatada celebration has its roots in charity, however – as Christmas approaches, private businesses, organizations, or even individual groups of friends will use their resources to organize a Chocolatada event to benefit rural, impoverished communities.  Children from all corners of the community descend upon the Chocolatada, eager to receive the typical cup of hot chocolate, traditional Peruvian panettone (sweet) bread, and a small present.
Last week, 91 children also received a present donated by the mobile clinic volunteers and from the travel agency Good Life Expeditions, who also sponsored the celebration. It was an amazing evening where children were able to break 3 piñatas, share a delicious meal with the volunteers, and also meet Santa Claus!
This is the second year we are able to hold a Chocolatada in Peru and we hope to continue doing it in the following years!
Check out the photo blog below to find out more!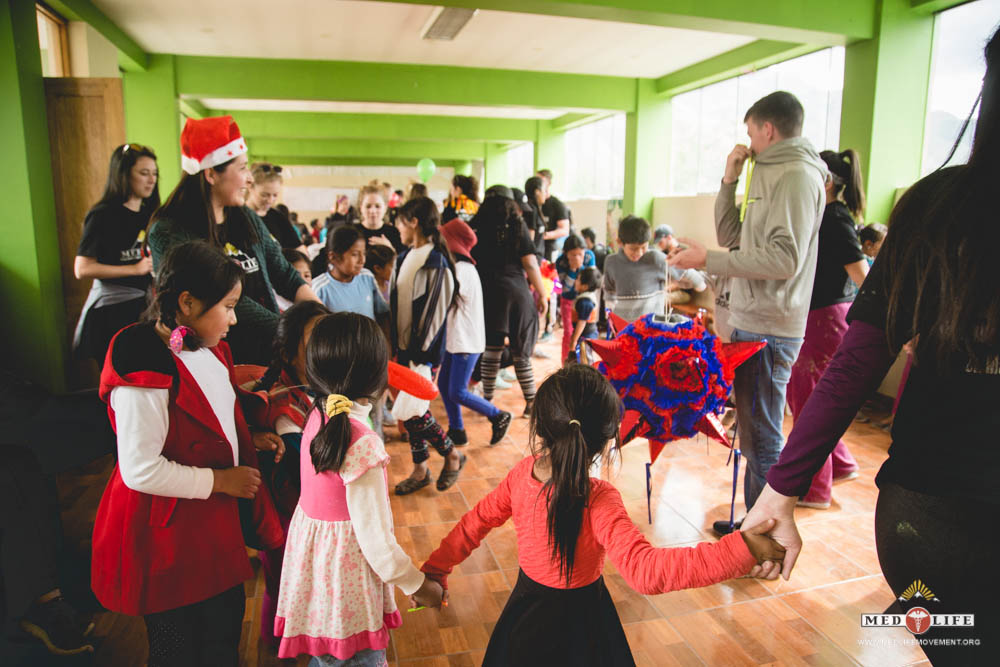 Children from the community shared a dance together while waiting for the piñatas to be ready.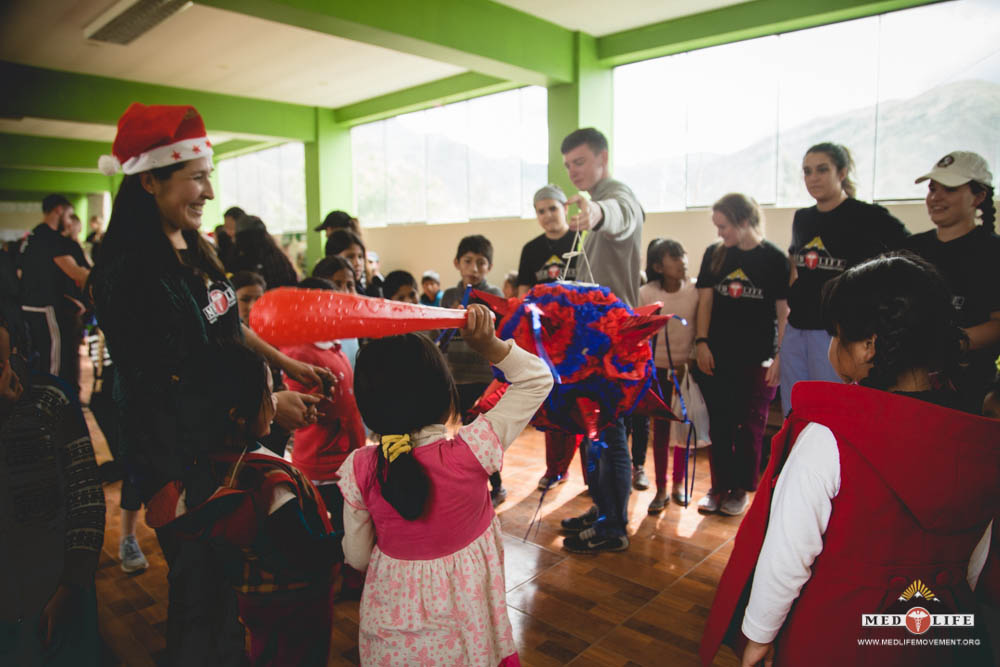 The tradition stipulates that every child should have an opportunity to try to break the piñata, but these children were very strong and almost break it at the beginning!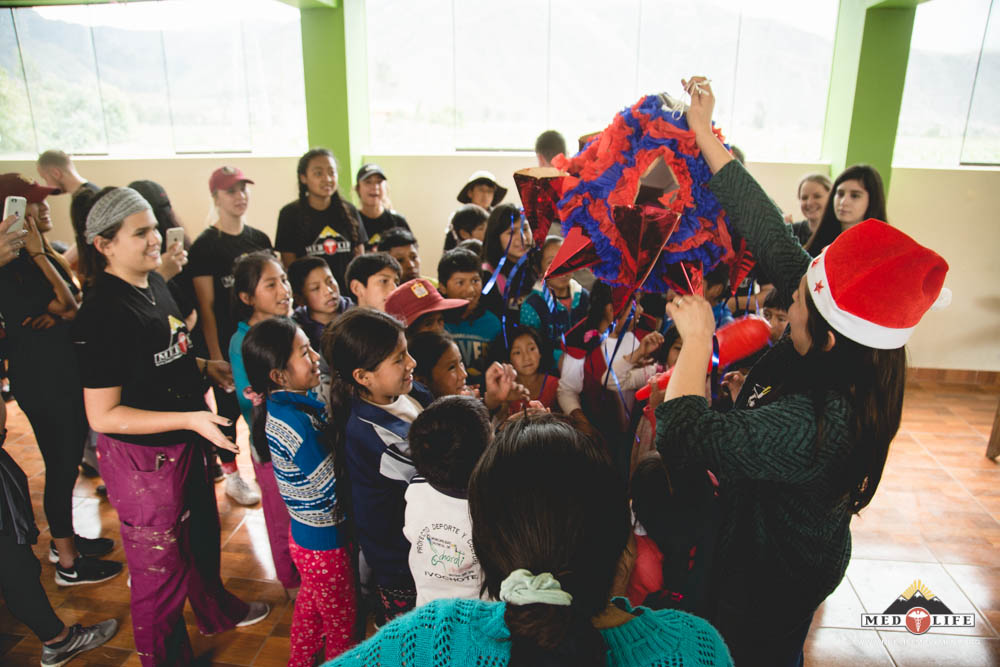 To keep the order, our Director of MEDLIFE Cusco, Heidy Aspilcueta helped break the piñata. The children were really excited!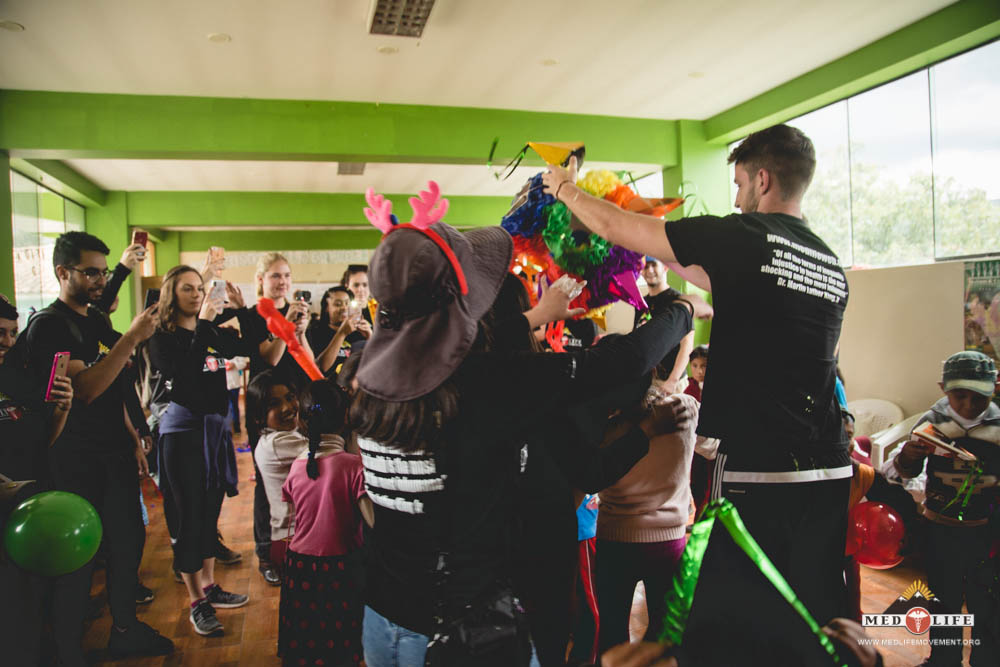 Another piñata was opened for more children and finally one last for the little ones.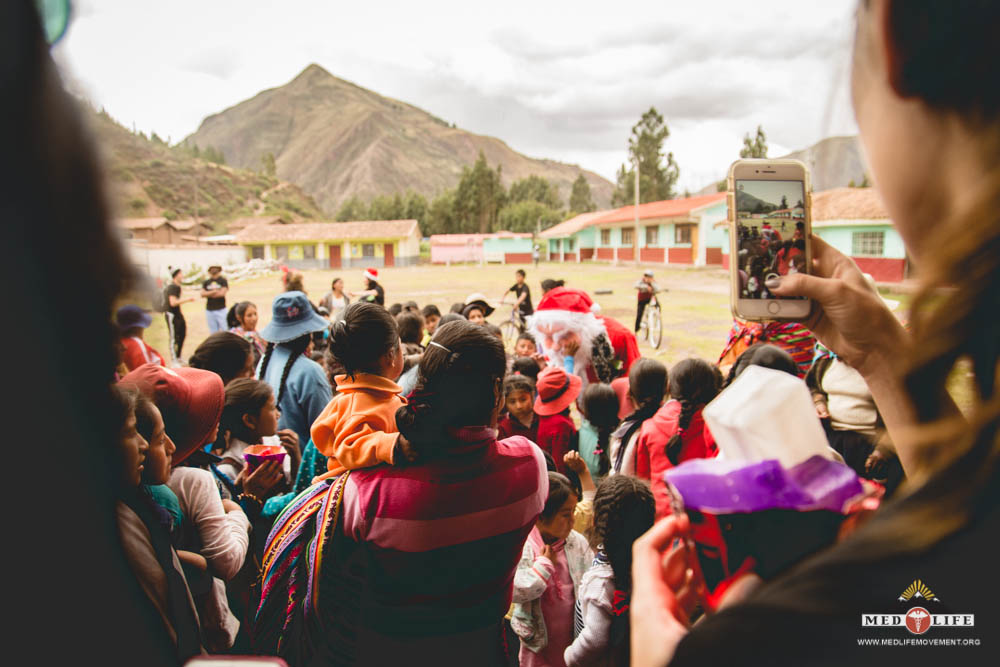 The arrival of Santa Claus was one of the most anticipated moments!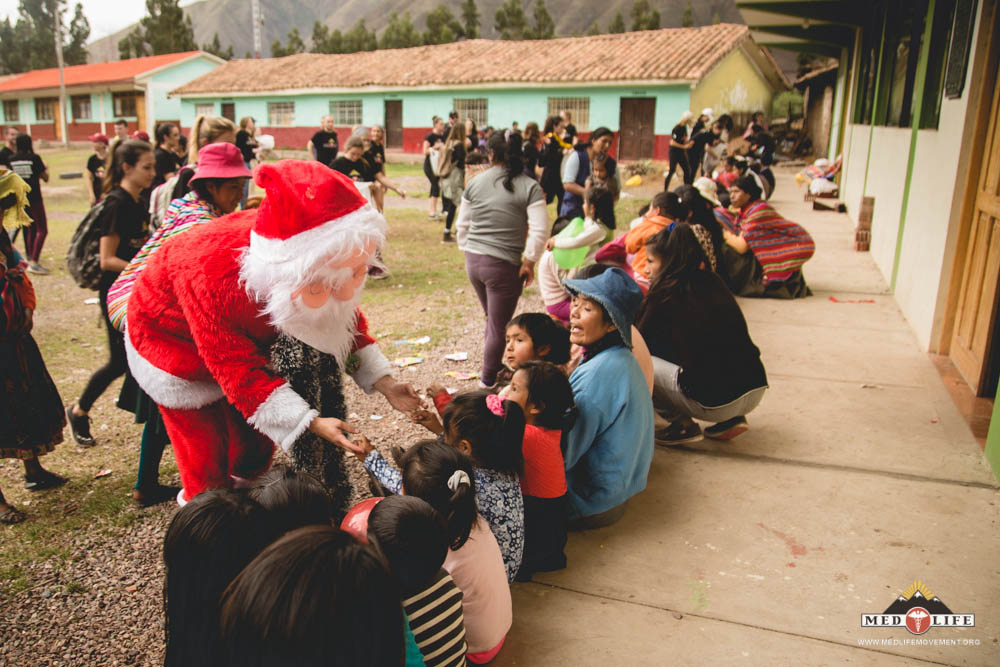 The children did not hesitate to come and say hello while they enjoyed their hot chocolate and their sweet bread.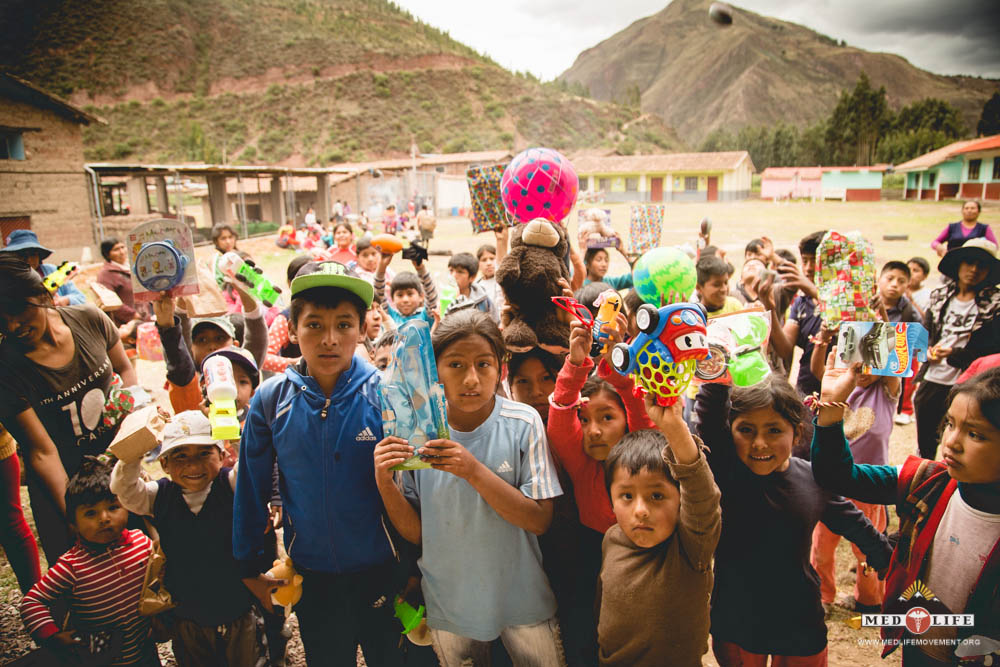 Finally, we distributed the gifts and 91 children from Secsencalla had a Merry Christmas thanks to our volunteers and Good Life Expeditions!