The MEDLIFE Ecuador staff is a small group of women, but they work day in and day out to provide quality healthcare, education, and development to the communities surrounding Riobamba and Tena.
Keep reading to learn more about MEDLIFE's work in Ecuador!
Community Meetings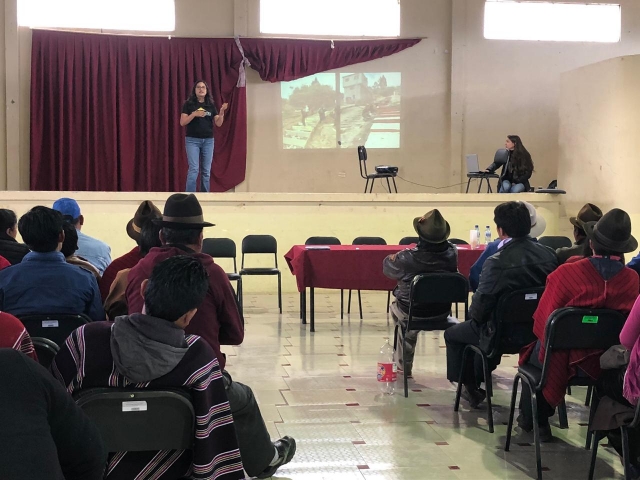 As we do in every MEDLIFE location, when the team in Ecuador gets introduced to a new community they start by listening to the community's needs. MEDLIFE Ecuador Director Martha connects with the dirigentes, or community leaders, to organize community meetings. These are usually held on weekday nights after work to accommodate the community members' busy schedules.
In the district of Punin – which is comprised of many smaller communities – we were first invited to a town hall. Our team listened to concerns from community members, which they were sharing with their dirigentes. Most of the indigenous population in the district speaks Quichua. So when it was Martha's turn to speak, we made sure there was a translator to ensure everyone understood what was happening.
As part of these meetings, we hope to inspire new communities to collaborate on future Mobile Clinics and projects. Martha speaks clearly and plainly to the dirigentes, describing how MEDLIFE collaboration works and what would be required of them. She tells our MEDLIFE story, where we work, and what projects we have completed. She assures the community that we are a non-governmental and non-religious organization that provides quality healthcare and development free of charge – there are no catches or ulterior motives.
Additionally, Martha explains that we work with groups of volunteers on Mobile Clinics as part of an Ecuador Service Learning Trip, which can be organized and arranged in a location and time convenient for community members, and development projects to improve the communities. Some of the populations are quite small, with only 60 or so individuals, so the team also encourages dirigentes to choose a central location and invite all neighboring communities.  
Local Partnerships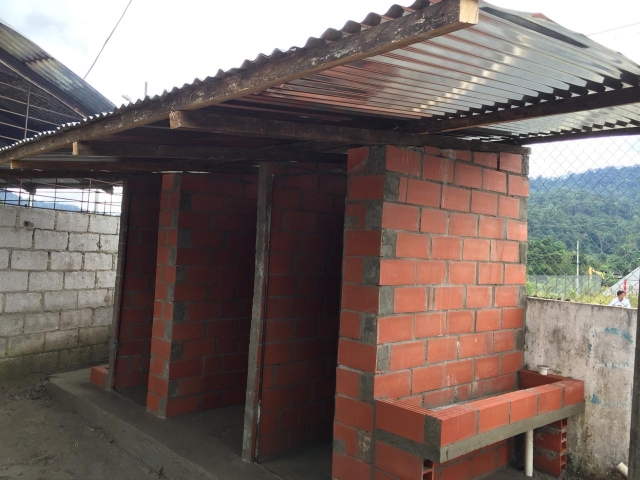 When MEDLIFE works with communities surrounding Tena, Ecuador, we often partner with the local government organization Sumak Kawsay Wasi that provides medical and development support to the communities in Napo Province.
Recently our organizations worked side by side to renovate the bathrooms at a local school. Unidad Educativa Emilio Cecco serves nearly 300 students – and they had been sharing just six toilets. Administrators had been asking the government for resources to improve the school's infrastructure for years. But their proposals were continually denied, and they were unable to gather funds from the students' families as most do not have the expendable income to donate. That's where we stepped in.  
Together MEDLIFE and Sumak Kawsay Wasi were able to raise the necessary funds and provide volunteers for the project. MEDLIFErs cleared the space where the bathrooms would be built, shoveling away debris and trash, and leveled the land. From there they worked 50/50 with community members to install the toilets and walls.
Additionally, the new bathrooms offered handicap access to the restrooms for students with disabilities. With classrooms located on the other side of the school grounds, it was difficult for some students to make the trip to the old facilities. The new bathrooms were built directly next to the classroom, with an accessible pathway, to provide easier access for all students.
The partnership between MEDLIFE's Ecuador Team and Sumak Kawsay Wasi is a great example of our efforts at 24/7/365 support beyond an Ecuador Service Learning Trip. When we work with local organizations, we have the opportunity to reach more impoverished communities and people in our fight for a world free from the constraints of poverty.
---
Does working hand in hand with Ecuadorian Communities sound like an impactful experience for you?
Sign up for an Ecuador Service Learning Trip today!