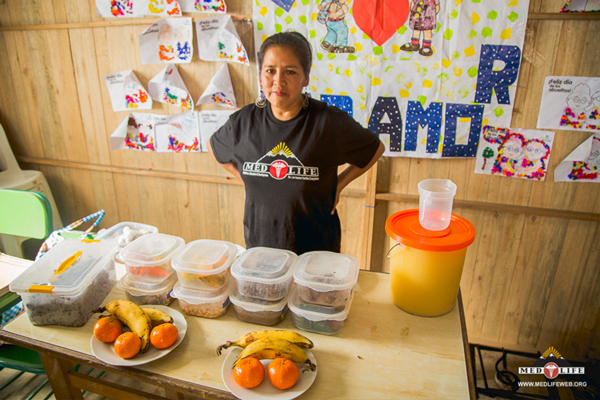 Theresa with all of her ingredients, ready to give the nutricion workshop.
          According to the World Health Organization, iron deficiency is the most common and widespread nutritional disorder in the world. Anemia, a condition resulting from iron deficiency, and malnutrition in general affects primarily impoverished populations around the world. In Peru, where about 50% of the population lives in poverty, chronic malnutrition is widespread, especially in the rural areas and urban slums where MEDLIFE works. In accord with MEDLIFE's commitment to working on solutions that are tailored to local realities, MEDLIFE held a cooking workshop designed to help residents fill their iron deficiency using an ingredient cheaply and widely available in local markets but not so easy to cook with- animal blood.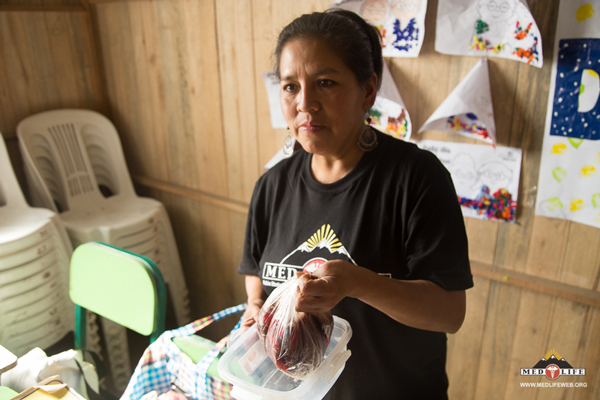 Theresa with a bag of raw blood.
          Blood is extremely rich in iron and cheaply available in markets from local livestock, thus it is the perfect local ingredient to increase iron intake and avoid anemia. Anemia is a particularly insidious nutritional deficiency that exerts its effects subtley but in the long run exerts a great toll on populations. Some of the primary symptoms include fatigue, weakness, difficulty concentrating, dizziness, insomnia, muscle cramps, and rapid heartbeat which can lead to heart failure and death. Theresa explained during the workshop that your average anemic child will sleep during school, not want to play, and be very inactive.  These children are also more vulnerable to diseases like Tuberculosis. In contrast "A child without anemia runs and jumps, is a happy and active child," Theresa said.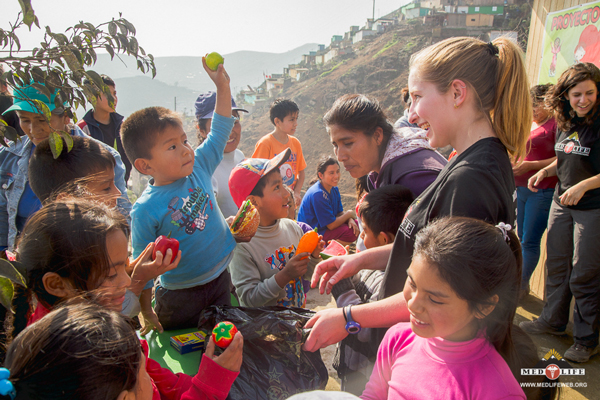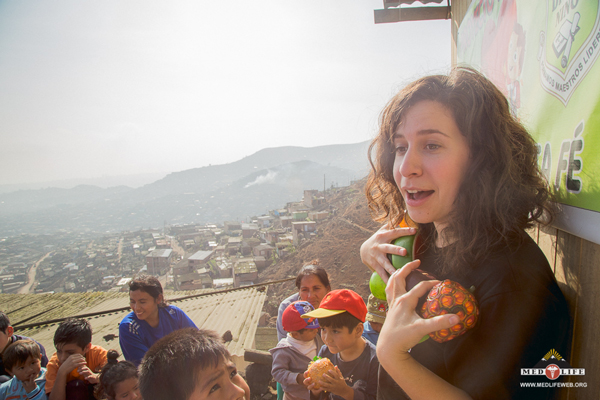 MEDLIFE Year-long Interns played a game that involved sorting healthy and unhealthy foods with the kids that came.
          Over 3 billion people, over 30% of the world's population, are Anaemic.  According to the WHO, "Iron deficiency exacts its heaviest overall toll in terms of ill-health, premature death and lost earnings… and reduce the work capacity of individuals and entire populations, bringing serious economic consequences and obstacles to national development."
          In Peru, 37% of children under 5 with families in the socioeconomic bottom 20% suffer from chronic malnutrition. Union de Santa Fe is a community MEDLIFE has worked with extensively located in the poorest area of one of the poorest districts in Lima, San Juan de Miraflores, where 20% of the population lives in poverty.
          The MEDLIFE workshop was a great success, residents of Union De Santa Fe learned how to cook to improve their iron intake and avoid Anemia, as well as learned about general nutricion. 
          The crowd favourite was chocolate de sangre, or chocolate blood dip. Trust me it tasted a lot better than it sounds. The recipe included: Animal blood, vanilla crackers, vanilla extract, cinamon infused water, cacao and sugar all blended together.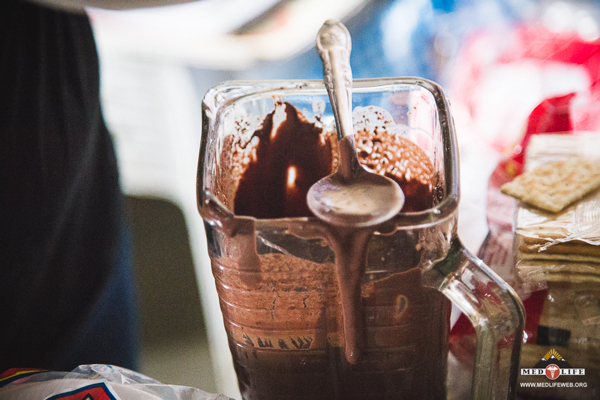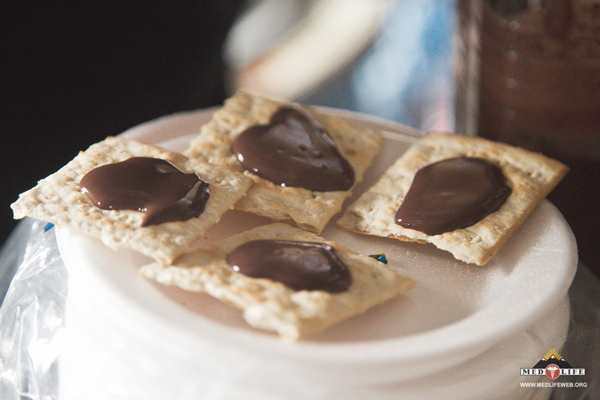 A batch of chocolate de sangre, freshly blended.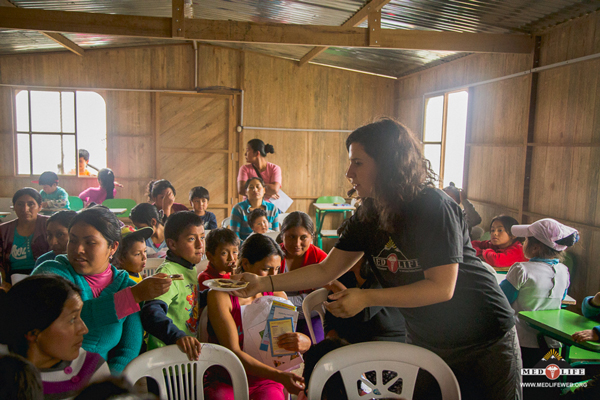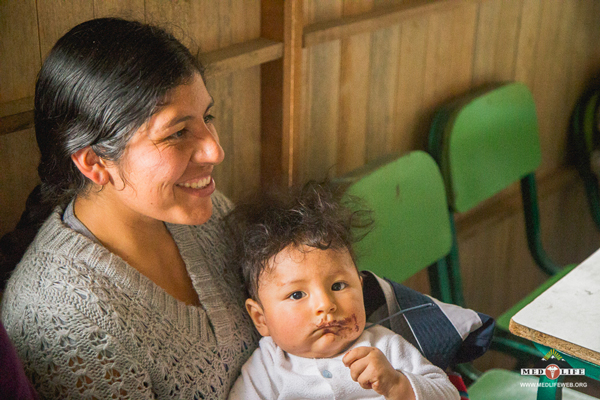 The kids could not get enough of the chocolate.