To provide long-term, quality healthcare, MEDLIFE's work goes beyond a week of service – and facilities like the MED Vida Dental Clinic are a great example of how our efforts are made possible. Fully staffed by local dentists, MED Vida has proven to be a positive impact for hundreds of community members where we work in Lima, Peru. 
Keep reading to learn about the dental clinic's story!  
MED Vida's Foundation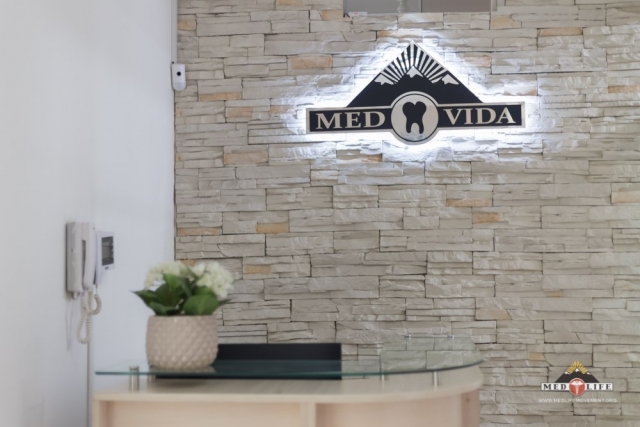 During a Mobile Clinic, the dental station is often the most requested services. However, due to a limited number of staff and supplies, dentists are only able to treat 15 patients a day. Furthermore, they are only able to offer basic treatments. 
Prior to the construction of MED Vida, if a patient required further treatment our team would be unable to provide the much-needed care at the clinic site. And while patients would be enrolled in our Patient Follow-Up Program, they often had to travel far from their community to receive quality dental care. Our team of professionals felt there must be a better solution.   
Thus, it was decided that a full-service, permanent dental clinic would be built in an easily accessible location for the communities MEDLIFE works with. In February 2018, we opened an office centrally located in the district of Villa María del Triunfo – where you can find hundreds of communities and over 3,000 community members that directly benefit from MEDLIFE's work. With its convenient location, many of these community members can easily commute to the clinic to receive dental care. 
A Positive Impact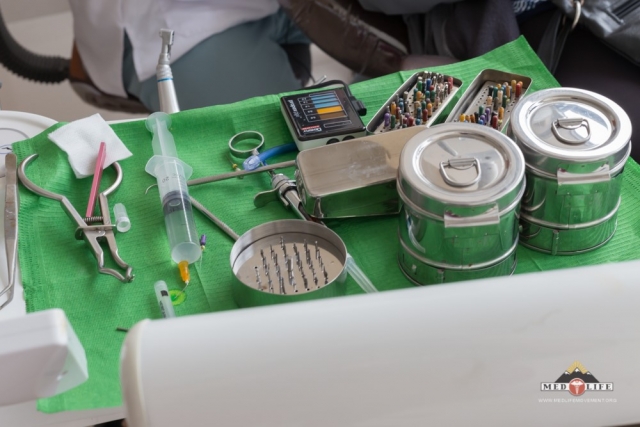 Open six days a week, our Movement can now provide quality dental health to dozens of patients each week. Complete with a fully trained dental staff and technological equipment, our team offers community members cosmetic treatments and other walk-in services like at any other full-service dental clinic. Beyond that, we also refer patients that we meet on Service Learning Trips to MED Vida and provide them with care at subsidized costs. There are over 70 treatments and services available, including extractions, fillings, cleanings, and more. 
According to Dr. Jorge Vidal, who both oversees MED Vida and is a full-time dentist at the clinic, the greatest need for these communities comes from a lack of access to professional dentists. MED Vida has three full-time staff members as well as three specialists who can provide treatments. 
In addition to medical care, MED Vida serves as an outlet for dental health education. The dental professionals provide brochures and consultations on the importance of dental hygiene and care to help patients understand, prevent, and treat oral health conditions. Vidal pointed out that community members are generally not accustomed to preventative care. If they are coming to the clinic, they already have a problem. Through our educational efforts we are trying to change that mindset, he said. 
Year-Round Patient Care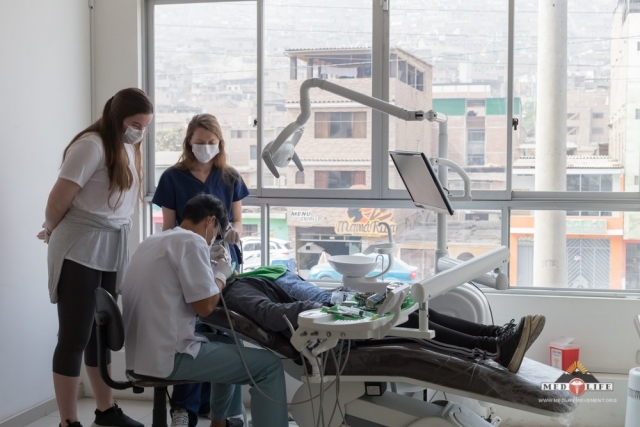 With permanent community structures like MED Vida or the MED Center for Primary Education, our organization can provide year-round sustainable care to community members – even when we don't have active volunteers on Service Learning Trips. MEDLIFE works hand in hand with communities 24/7/365 to fight for equal access to health, education, and a safe home.  
If you feel inspired to continue our dental health work, sign up for a Dental Clinic Specialty Service Learning Trip or donate to the MEDLIFE Project Fund today!