As a student, a large majority of what you learn comes from textbooks, lectures, and research. While these are all very important tools in your learning experience, there is something to be said about what you can learn from hands-on, life experiences. That's where MEDLIFE comes in. We offer opportunities for students to visit low-income communities and assist in providing access to healthcare that would otherwise be unavailable to the people in these communities.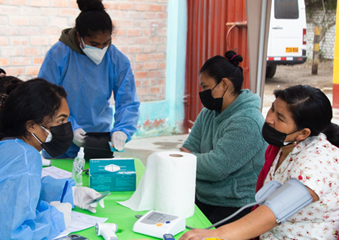 You may be wondering, how will volunteering in a foreign country help me to achieve my career goals in my home country? And it's simple. The experiences you will have will diversify not only your outlook on life but how you interact with the wide variety of patients you may encounter in the future. 
You will interact with people from all kinds of backgrounds. People with different views on life, from different cultures, and different barriers keeping them from accessing knowledge or assistance. This will most definitely allow you to build on your empathy for others and to understand how people function in different situations. 
Having a Service Learning Trip on your resume also shows you have great initiative and are capable of stepping outside your comfort zone. As a healthcare worker, you often will find yourself doing things that require some bravery and maybe even an element of discomfort on your side. Future employers or med schools will no doubt recognize you are willing to do what it takes to be an excellent healthcare provider. 
While we were interviewing a member of a Toronto MEDLIFE chapter, Aaron, and his father Jeff, about their experiences with being involved with MEDLIFE, Jeff provided us with some insight on the benefits of an SLT. For context, Jeff is a medical professional and has been part of the onboarding process for certain medical boards in Canada. Jeff told us that from his experience, grades are not the only thing that matters on a resume. Many medical schools and boards will be looking at your experiences and what you have done outside of your education.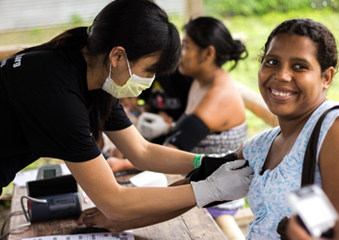 Unique experiences related to your field are excellent resume boosters. While you are on your Service Learning Trip, you will have the unique experience of working alongside established medical professionals and witnessing first-hand how they work. This alone could set you apart from other med school applicants. Like we said before, there are certain things you can only learn from seeing and experiencing things yourself.
Join a Service Learning Trip today and discover new experiences and connections you will never forget!