Have you ever been on a MEDLIFE Service Learning Trip to Cusco? If so, you'll know that this unique Andean city is filled with history, culture, and beauty. You'll also know that tourism forms a vital part of Cusco's economy, with visitors coming from all over the world to witness the archaeological wonder of Machu Picchu. During a visit to Cusco, travelers explore its intriguing historical layers, from the regal Incan period and the dark tales of the Spanish conquest to the vibrant tourist hotspot it has become in modern times. In 2020, the city faced yet another historical event: An unprecedented global pandemic.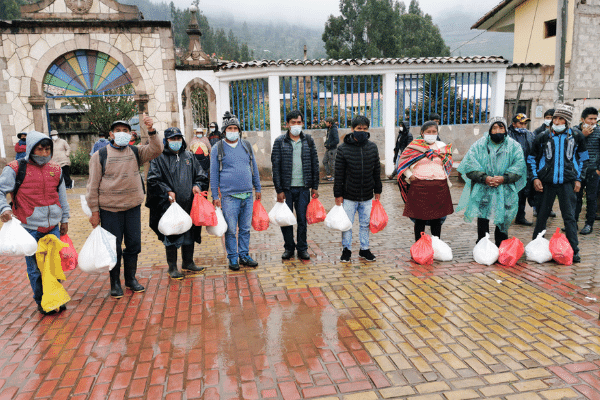 As a major tourist hotspot, COVID-19 has created serious difficulties for the many families that once relied on Cusco's travel industry to make a living. When lockdowns began in March 2020, many tourism & hospitality workers lost their income practically overnight. As international borders closed and travelers rushed back to their home countries, an entire industry was put on hold. Although these measures were necessary to combat the pandemic, their flow-on effects were devastating. From indigenous women working in hospitality to tour guides from rural areas, the global pandemic has hurt those who welcome us when we visit their country. Without an income to keep food on the table, families found themselves facing a major hunger crisis. Even today, 10 months after Peru's first lockdown, local businesses are still struggling to bounce back.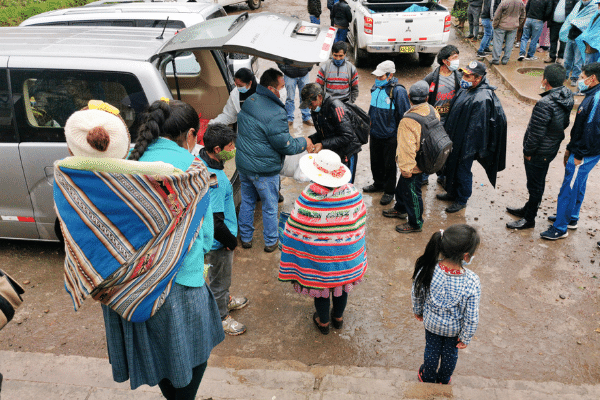 The Project 
To help bring hunger relief to households facing food insecurity in Cusco, we've partnered with the Intrepid Foundation as part of an exciting new initiative. This partnership grew out of the unprecedented hunger crisis that MEDLIFE witnessed within partner communities and the Intrepid Foundation's goal of supporting porters, cooks, and wranglers put out of work due to the COVID-19 pandemic. Thanks to a generous grant from the Intrepid Foundation, we've been able to deliver 356 food packages to families who've lost income due to COVID-19. Working hand in hand with communities and the Intrepid Foundation, the team made deliveries in areas including Calca, Pisaq, Urubamba, Ollantaytambo, Maras, and Lamay. This accomplishment is a testament to what we can do when two passionate organizations work together! 

Checking in with Florentino
During the deliveries, our team had a chance to chat with community members receiving food packages. One conversation that stood out was that with Florentino. 
Previously a cook for Intrepid, Florentino was out of work when tourism was halted in March. But the impact was greater than just one job loss. His whole family and certain members of his community had been employed by way of his work in tourism. Some chopped vegetables, others prepared utensils, and some washed dishes. He even bought much of the produce for his dishes from his community. So when he stopped working, so did they. As they struggled, they started harvesting their land and working in agriculture to make ends meet. But it takes time for things to grow and he told us that the profits are not very good. Thanks to the delivery from the Intrepid Foundation x MEDLIFE, some relief was provided to Florentino and his family!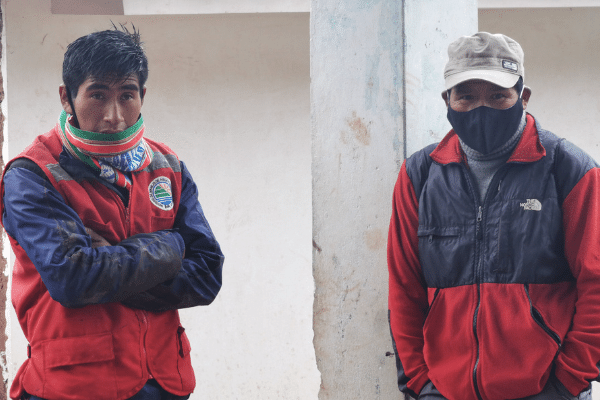 An eternal city
The people of Cusco have overcome many challenges, and we're certain that this magnificent city will bounce back. In the meantime, let's continue working together to support families through these unprecedented circumstances! 
Finally, we'd like to say THANK YOU to the Intrepid Foundation for their incredible support! By working together we can reach the most vulnerable communities and make sure we help them through the pandemic.
If your company is interested in sponsoring a hunger relief initiative like the Intrepid Foundation x MEDLIFE project, we encourage you to contact us today!