As the academic year draws to a close, we're taking time to pause, reflect, and give recognition to the fantastic achievements of our Chapters & Societies this year. We're so proud of the impact you've made despite facing the unprecedented challenges brought by COVID-19. Without the fantastic MEDLIFErs that make up the MEDLIFE Movement, we wouldn't be able to carry out our work in medicine, education, and development.
Without further ado, here are the 2020 MEDLIFE Award winners:
Leadership Award Recipients
Katerina Palachek: Thank you for your hard work in leading the MEDLIFE Chapter at A. Y. Jackson and expanding the MEDLIFE Movement in Ottawa. We're grateful for your commitment and passion for making a difference. 
Ido Ben-Zvi: Your hard work has been instrumental in starting the MEDLIFE Society at Kings College, London. We appreciate your time and dedication! Thank you for your outstanding contributions to the MEDLIFE community. 
Elisha Chadha: We're so grateful for your efforts to find your Chapter at Gloucester High School and lead your team to exceed its fundraising goals! We wish you all the best in your future studies and career in health.
Natalie Flores: As the president of your Chapter at the University of Puerto Rico at Bayamon, thank you for always being passionate, proactive, and responsive. We know the Chapter will continue to achieve great things under your mentorship. 
Sara Chowdari: Thank you for always being organized and motivated in your efforts to grow your Chapter, University of Miami MEDLIFE. You led by example and empowered other E-Board members to take on responsibilities. 
Kendyl Naugle: We'd like to recognize Kendyl for her contributions to the SAB and proactive approach to educating her team and promoting cultural competency at the University of California, Berkeley. She has grown her Chapter's potential through effective leadership and was also involved in creating the MEDLIFE Podcast! 
Beau Mansker: As president of MEDLIFE at Indiana University, Beau has been instrumental in his Chapter's growth. When he was a freshman, the Chapter started as five people. It has now grown to hundreds of members! Beau has also mentored other Chapters to be successful through his role on the SAB.
Sebreena Zalam: Sebreena was the VP for MEDLIFE at Indiana University this year, and she helped lead their highly successful fundraising, volunteering, and SLT efforts. She led with a positive attitude and a true passion for MEDLIFE, providing guidance not only to her Chapter but MEDLIFE Chapters across the country. Thank you, Sebreena!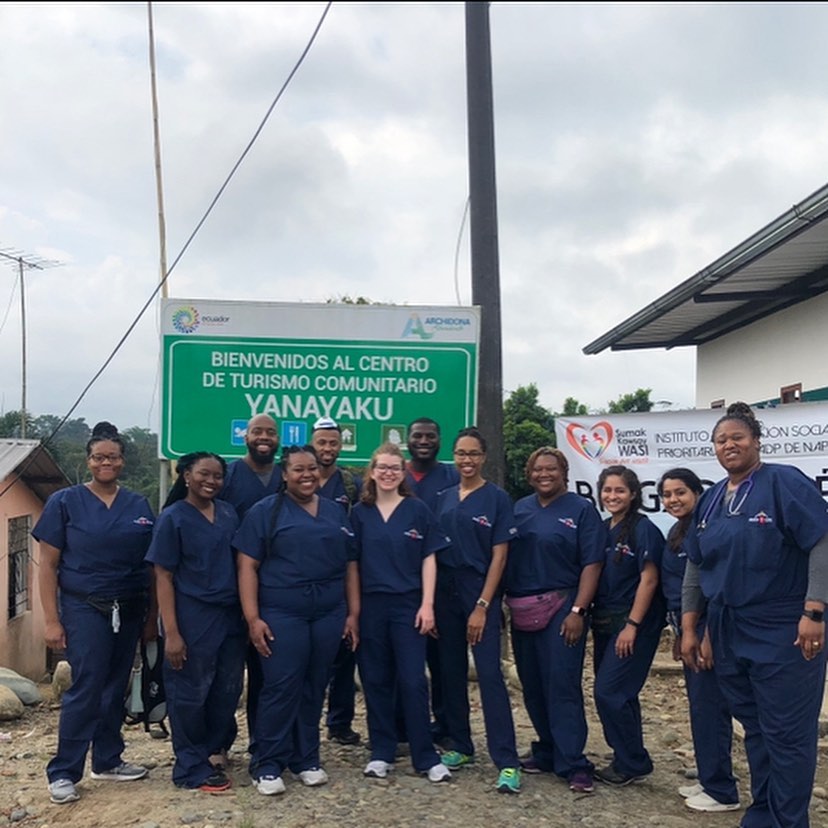 Best Local Service
We're thrilled to announce the recipients of MEDLIFE's Best Local Service Award for 2020: Miami University Ohio & Mississippi College!
Miami University Ohio congratulates running your Oxford Free Clinic program and volunteer programs, including food for homeless people and blood drives. We have so much admiration for your efforts! 
Mississippi College, well done on your diabetes prevention workshops, mentorship programs, medical clinics, and food drives in your local area. You are terrific ambassadors for the MEDLIFE values.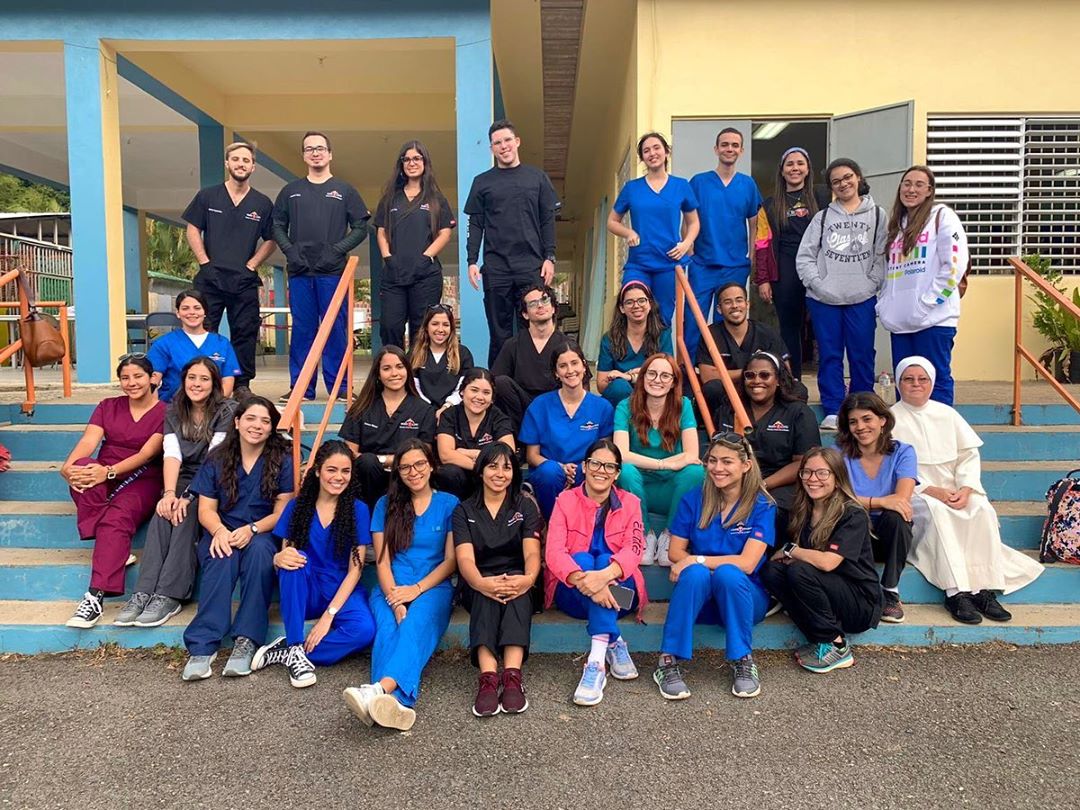 Best Online Engagement
Well done to Universidad de Puerto Rico-Mayagüez for receiving the MEDLIFE Award for Best Online Engagement! We've been so impressed with your leadership team's efforts to keep members up to date through social media and email. Congratulations on maintaining strong online engagement during COVID-19 with online Zumba classes, virtual talks, and online E-Board elections.
You've shown how powerful social media can be as a tool for effective community organizing. In this time of lockdowns and quarantines, staying connected online has never been more important! 

Best New Chapter
Congratulations to Marietta College for being awarded Best New Chapter for the 2019-2020 academic year! You've done a fantastic job organizing a Service Learning Trip in your first year as a Chapter. You also successfully raised funds for Moving Mountains with only a couple of participants! We're so proud of you.
Best Fundraising
We're excited to announce that Universidad de Puerto Rico-Cayey has won the MEDLIFE Award for Best Fundraising! Well done on smashing your fundraising goals this year through creative fundraisers, including your signature 5k running race.

Most Outstanding High School Chapter – Honourable Mention
We want to give an Honourable Mention Award for Most Outstanding High School Chapter to Baldwin High School of Puerto Rico. We're so grateful for the staircase you donated to the community of Las Viñas. We're also very proud of your success in starting three new high school Chapters. Congratulations!
Most Outstanding High School Chapter
We're thrilled to announce that the Most Outstanding High School Chapter goes to… The Ontario High Schools Cohort! 
Thank you for helping us grow the MEDLIFE Movement throughout high schools in Ontario. You should also be very proud of your efforts to recruit travelers for Service Learning Trips. Congratulations to the team of dedicated and creative leaders for the impact you've created this year! We're grateful for your hard work and dedication. 

Honorable Mention – Most Outstanding College Chapter
Congratulations to MEDLIFE Universidad Interamericana de Puerto Rico-Metropolitana and MEDLIFE Boston College for receiving Honourable Mention Awards for the Most Outstanding College Chapter! We're so proud of you! 
MEDLIFE Inter Metro had an outstanding program of on-campus engagement activities this year. They also worked with UPR Bayamon to bring the largest number of students on an SLT during their trip to Cusco with over 100 students.
Boston College has smashed its goals this year with its Venmo fundraising campaign, Service Learning Trip recruitment, and their volunteering work with Cradles for Crayons. The team has also worked hard to educate their community about inequality in South America and at home. 
Well done to both of these incredible Chapters!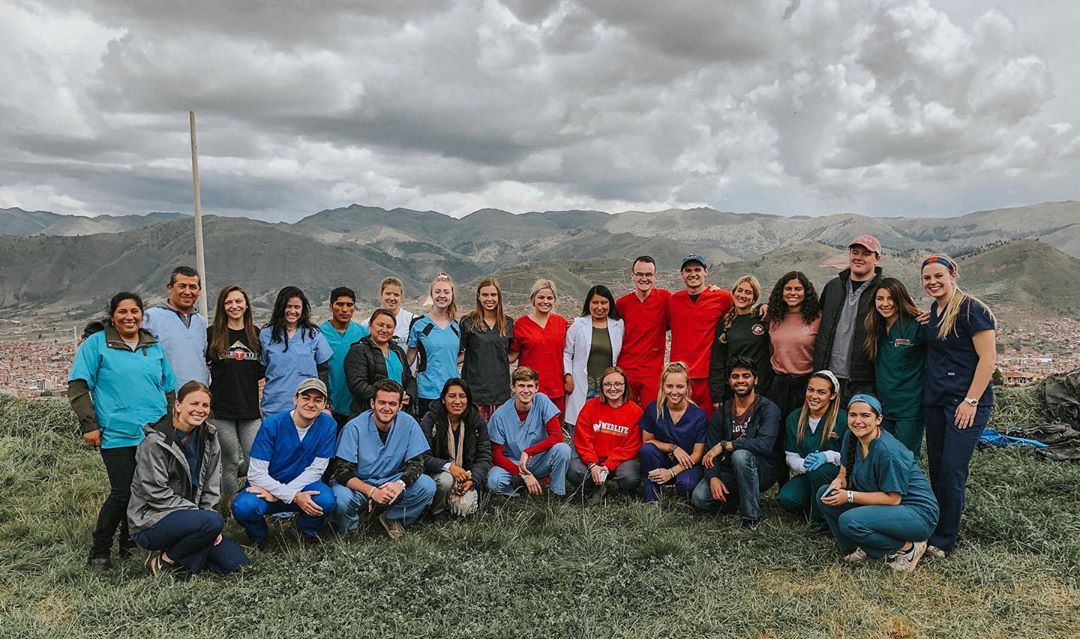 Most Outstanding College Chapter
The MEDLIFE Award for the Most Outstanding College Chapter for 2019-2020 goes to…MEDLIFE at Indiana University.
The fantastic team at Indiana University MEDLIFE has continuously blown our minds with their impressive creativity, superb community organizing skills, and endless dedication to our Movement. 
In addition to recruiting many students for Service Learning Trips, hosting social and professional events, and running extensive local volunteering programs, MEDLIFE at Indiana University has led the way for the entire Movement when fundraising. Their innovative Power Hour model was so wildly successful that we're now rolling it out across all MEDLIFE Chapters!
We want to say a huge THANK YOU to the team at MEDLIFE at IU. We're deeply grateful for everything you have contributed to the Movement. Your efforts have truly made a difference for the low-income communities we work with. 
We hope you can celebrate all of your achievements, including the well-deserved MEDLIFE award, once COVID-19 restrictions begin to ease! Thanks for being absolute rockstars. We're excited to see what the future holds for you all!