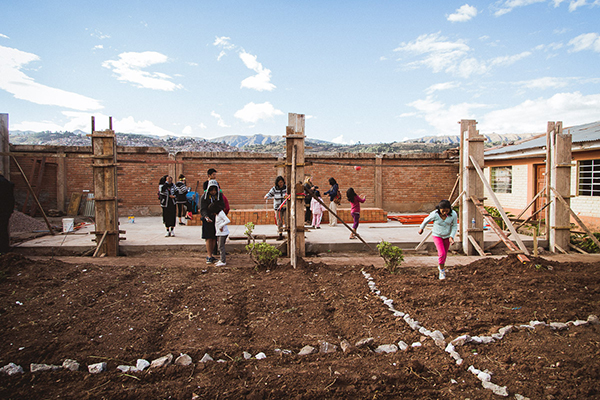 The MEDLIFE Mobile Clinic was back in Cusco last week, and in addition to providing medical care to rural communities, volunteers all lent a hand to a community development project there. This week, that meant continuing the work of a previous MEDLIFE group, which had built the foundation for a brand new auditorium at the San Judas Chico girls' home.
The enthusiastic volunteers made up a diverse group of students and grads, including a large group from the UC Davis MEDLIFE chapter. They worked hard all week, digging, mixing and pouring cement to finish the five columns that the structure needed. They also created a small vegetable garden nearby, and planted the first seeds.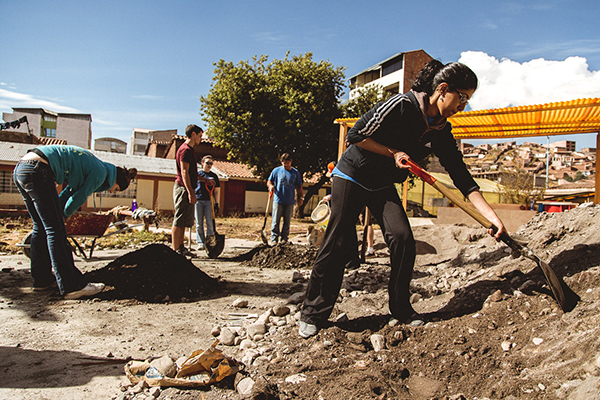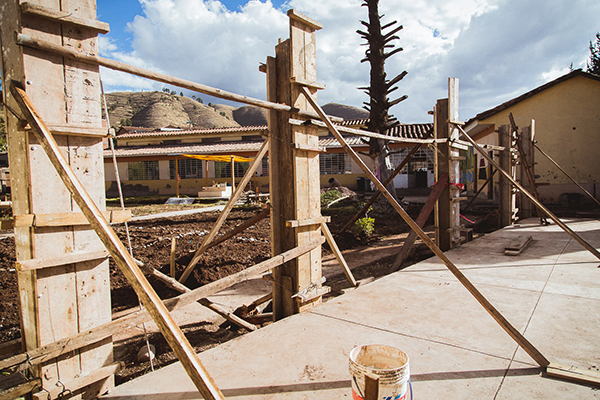 When they weren't busy working, the volunteers got to know the girls who live at the orphanage. With the girls practicing their braiding techniques, the volunteers arrived at the hotel each day with a new hairstyle. The young residents of the home, big fans of K-pop, were especially excited to find out that one volunteer, Justin, was Korean, and insisted on getting his autograph and photos.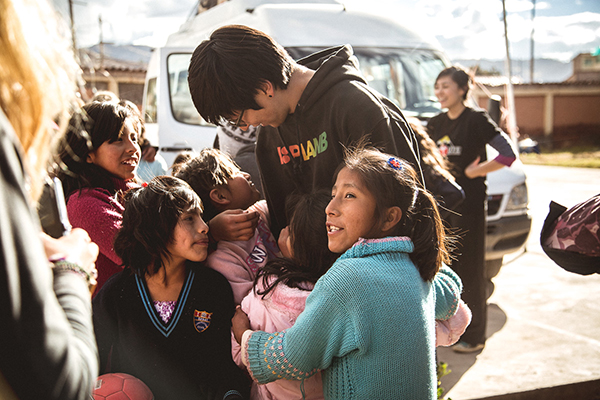 At the end of the week, it was time to celebrate the completion of their hard work. Volunteers broke a bottle of champagne, and the girls got together to show their thanks with a special singing performance. Then it was time to say an emotional goodbye, with the girls asking when we would be back to see them.
The next Cusco clinic group, in August, will be helping to construct a roof for the auditorium.
For more photos, check out the Facebook album.