After months of planning and construction, a new MEDLIFE project has been inaugurated! A school in Riobamba for children who are deaf and hard of hearing now has a new set of bleachers to accompany its outdoor court: enabling a prolonged dream for many students to finally become a reality.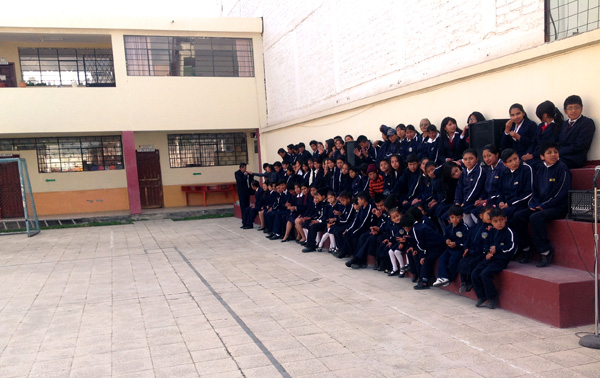 This project, which began in September of 2013, was initially requested by the parents, who noticed that the school was equipped with a spacious, outdoor court,but had no place for people to sit and watch various games and activities.
The parents also noticed that the original space for sign-language classes was extremely small: the children were forced to cram back-to-back in a small classroom. This hindered their learning experience, as their tight seating situation prevented many students from being able to see the instructor. Now, students are able to take their sign language classes in groups, sitting on the bleachers with a comfortable view of their instructors.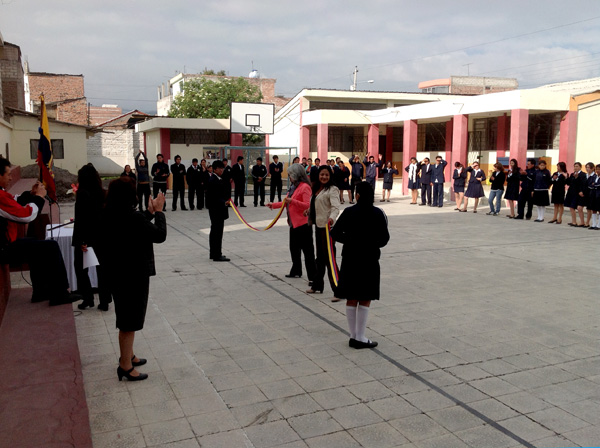 At the inauguration, students and community members spoke in sign language and acted out various cultural and literary traditions in sign. One of the students recited a quote in sign language by Mark Twain:
"Kindness is a language which the deaf can hear and the blind can see."
The inauguration ended with everyone singing peaceful hymns in celebration. The students named the project "the magic stands", expressing their gratitude for something they had wanted for so long. Now that this project has been completed, families can visit to watch sporting and cultural activities, instructors can teach sign language more effectively, and the community can unite as a whole.