There is a custom in Peru to keep a human skull in the home as a way of protecting the family and warding off evil.  On Wednesday 28th September, MEDLIFE patient Delia Martín brought out the skull which had been protecting her home and presented it to a group of MEDLIFE staff and interns.  She told us that she wanted us to take it as she felt she had reached a stage where she no longer needed the protection.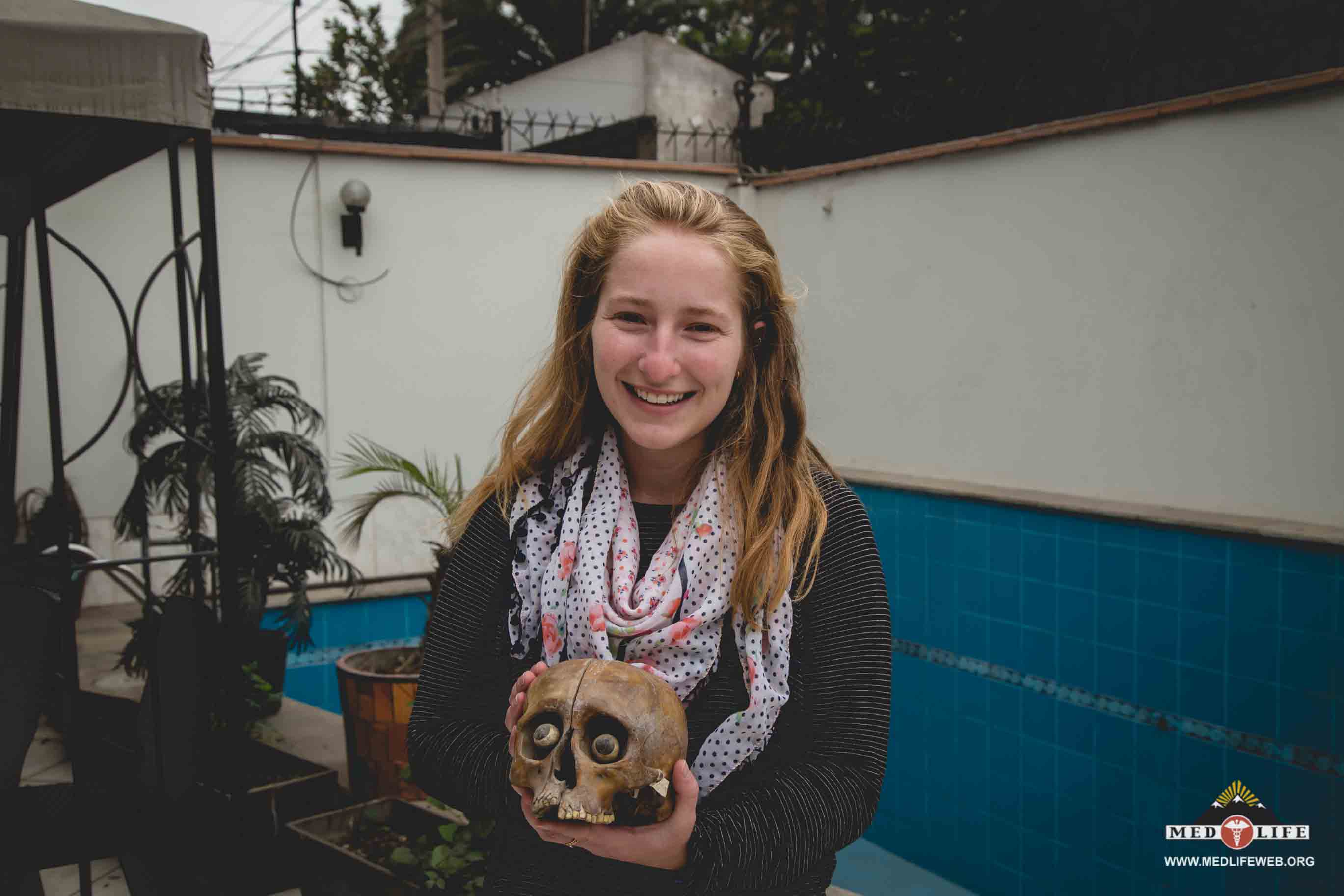 Delia has been suffering from Caroli syndrome since she was a young girl.  This is a rare congenital disorder of the intrahepatic bile ducts that can lead to high blood pressure and, in severe cases, liver failure.  Delia is a mother of five and her symptoms have left her unable to hold down a stable job.  Her husband works long hours running a workshop from the house.  However, this means Delia is left to care for the children alone and has no way to get money in to support her family.  
Over the past few years, MEDLIFE have been supporting Delia though her treatment and helping to make sure she has access to all the medication she needs.  Recently, the MED Programs department started a project to fundraise to bring a sandwich cart to Delia to help her to have a more stable employment.  Thanks to the money raised by North Oconee High School we were able to go to Delia's house to deliver the cart on Wednesday 28th September.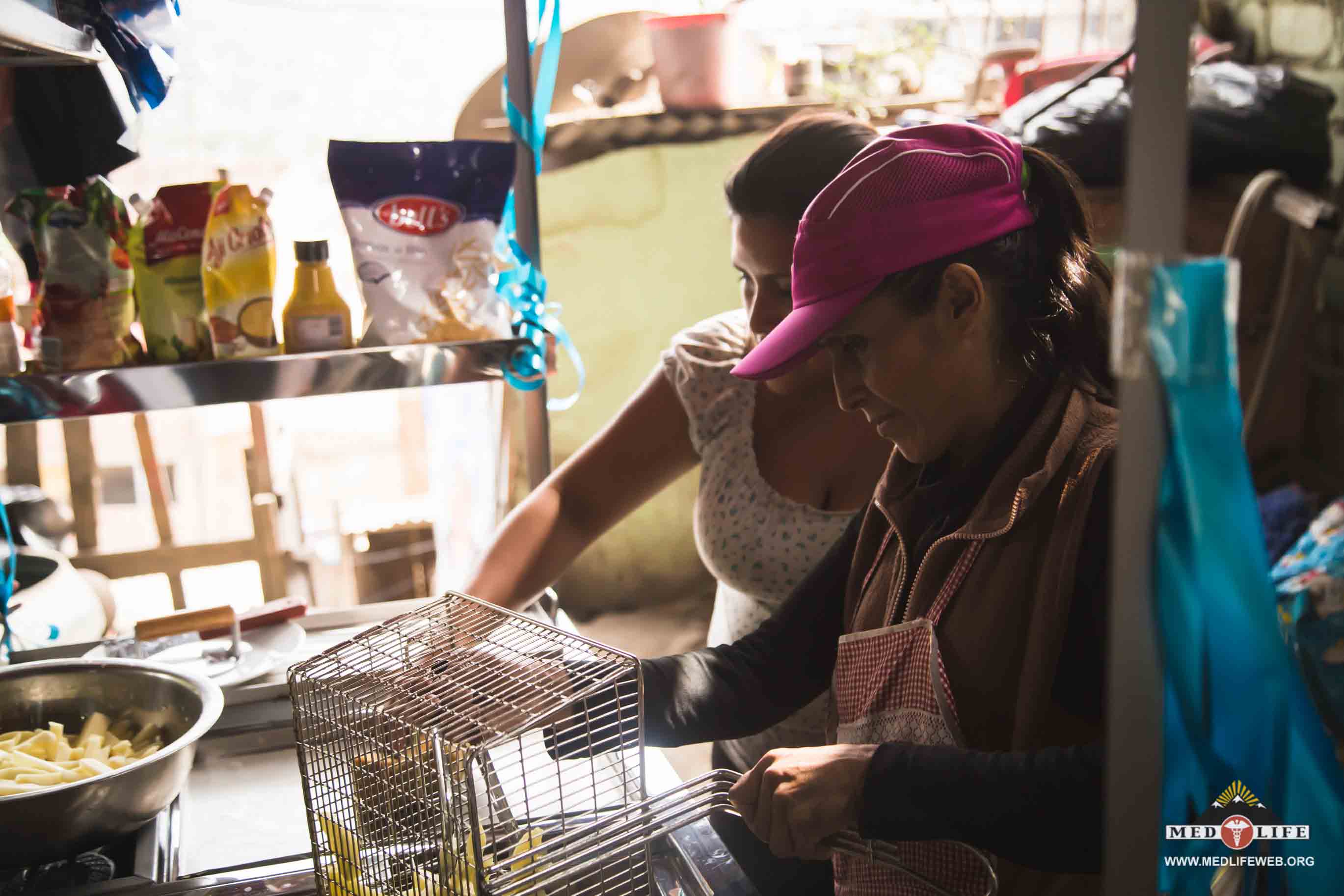 A group of MEDLIFE staff and interns got in a truck with the cart decorated in balloons and drove it up to Delia's house.  Delia was so grateful for the cart and explained to us how it felt.  "First (MEDLIFE nurse) Ruth arrived telling me to come outside, saying 'we have a surprise for you'.  So I went outside and suddenly out in the street I saw the car with everyone in it and the sandwich cart.  In that moment I was so excited, I don't know how to describe it.  It was a very strong feeling."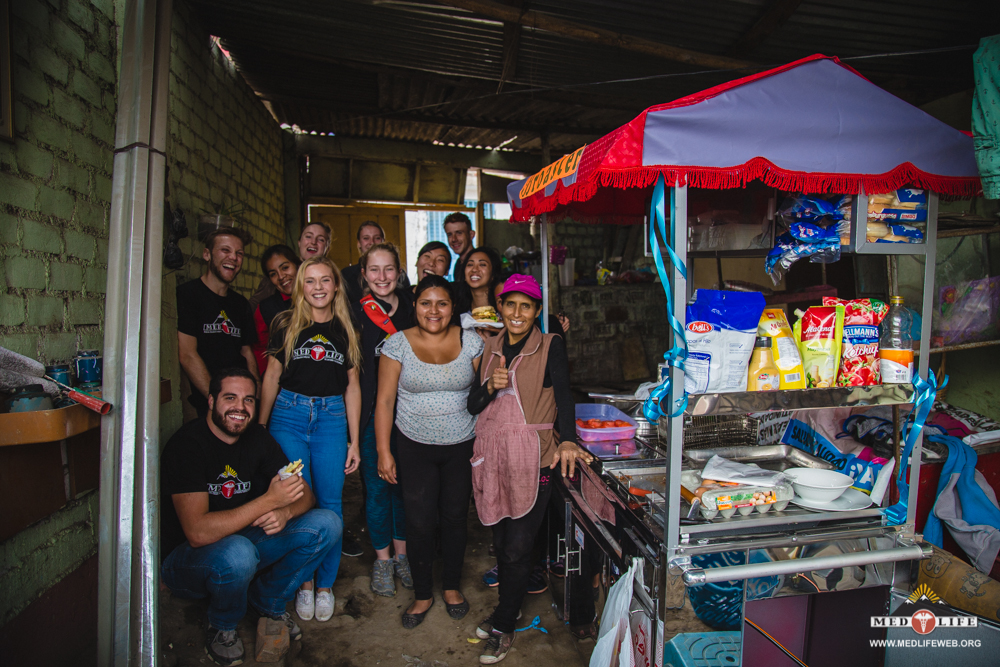 Delia welcomed us all into her house and started using her new cart immediately.  We were lucky enough to be her first ever customers, receiving delicious hamburgers stuffed with lettuce, cheese and chips!  Before we all left, Delia addressed us as a group, she said "I don't know how to thank you all for what you have done for me.  I want to thank everyone from the NGO MEDLIFE from the bottom of my heart for helping me through every stage of my illness.  I have no other words except that I am so grateful to everyone that has helped me and I hope that you all continue to help people like me."