Last week, MEDLIFE staff visited Cajamarquilla in Lima, Peru to deliver water and supplies to a community affected by the huaycos. We were able to secure a water tank truck to deliver much needed water to the community of 27 de Junio.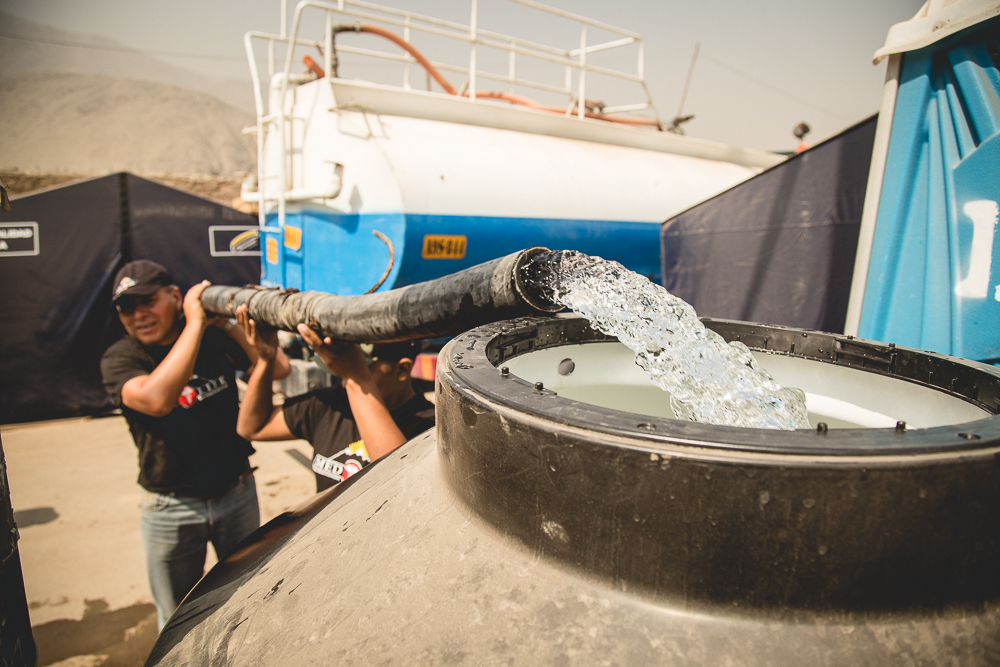 27 de Junio relies on water tanks filled by trucks, that have been seeing infrequent visits since the huaycos.
Tempora Ventura Donato, who lives in 27 de Junio, said they had not been able to refill their water supply for 4 days. Her experience is common for those living in makeshift camp set up for the people displaced by the huaycos. Thousands are still displaced by the huaycos.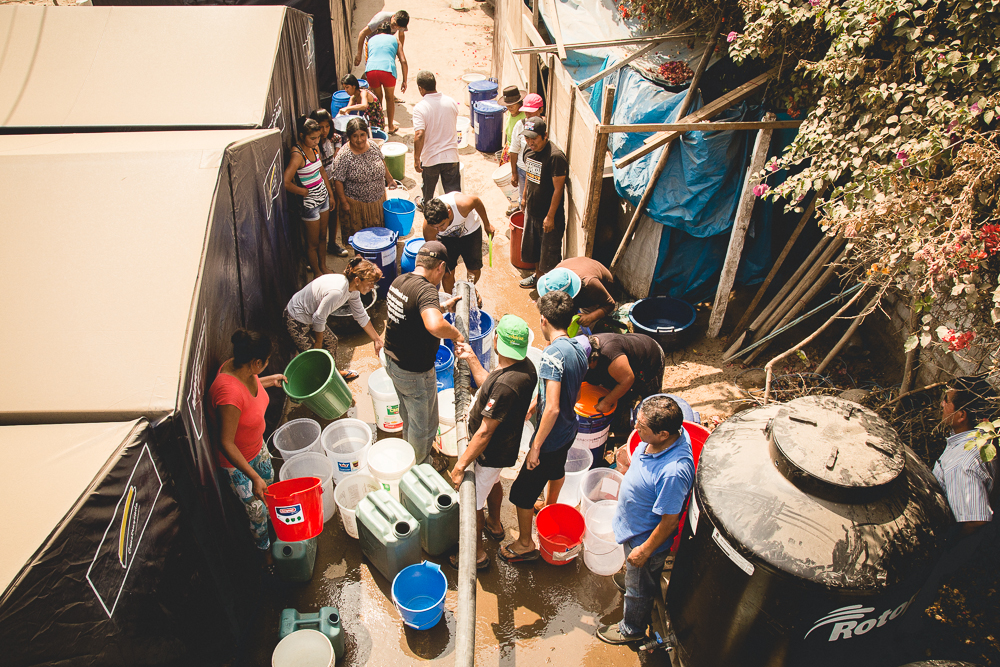 Water trucks can be sporadic in the area. Residents gather all available containers because it is often not known when a truck will visit.
Some fled their homes do to flood damage, but many had their entire homes swept away by the overflowing Huaycoloro River. The displaced have been living in tents provided by the municipal government of Lima.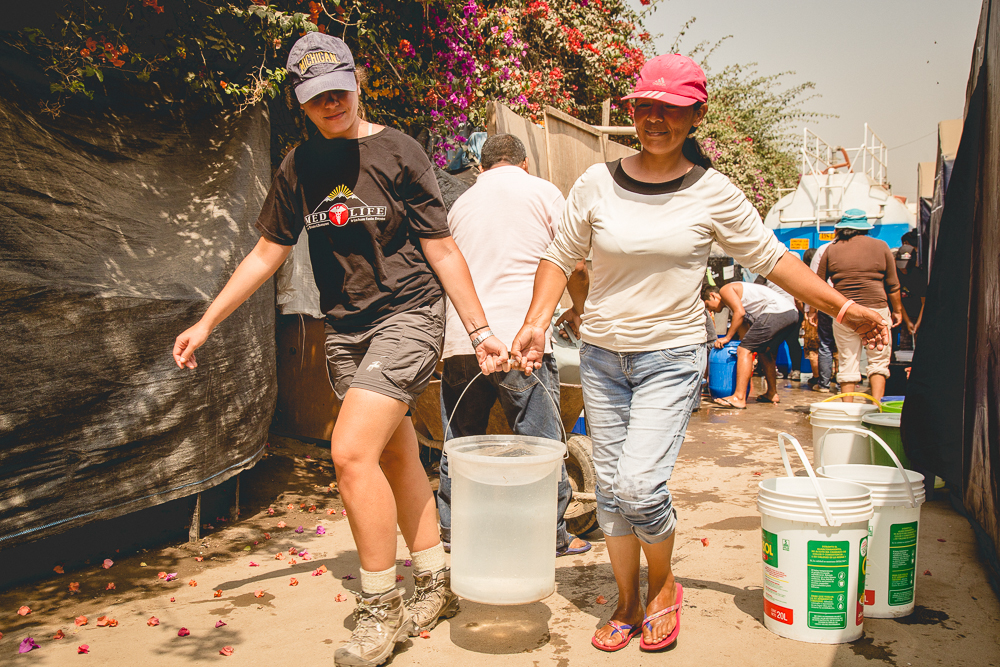 Water tank trucks are private businesses that sell potable water straight from their tank to homes not connected to the water system of Lima. We were able to cover the cost of the delivery for this visit, taking the truck back into the camp to refill plastic water tanks and residents buckets and barrels.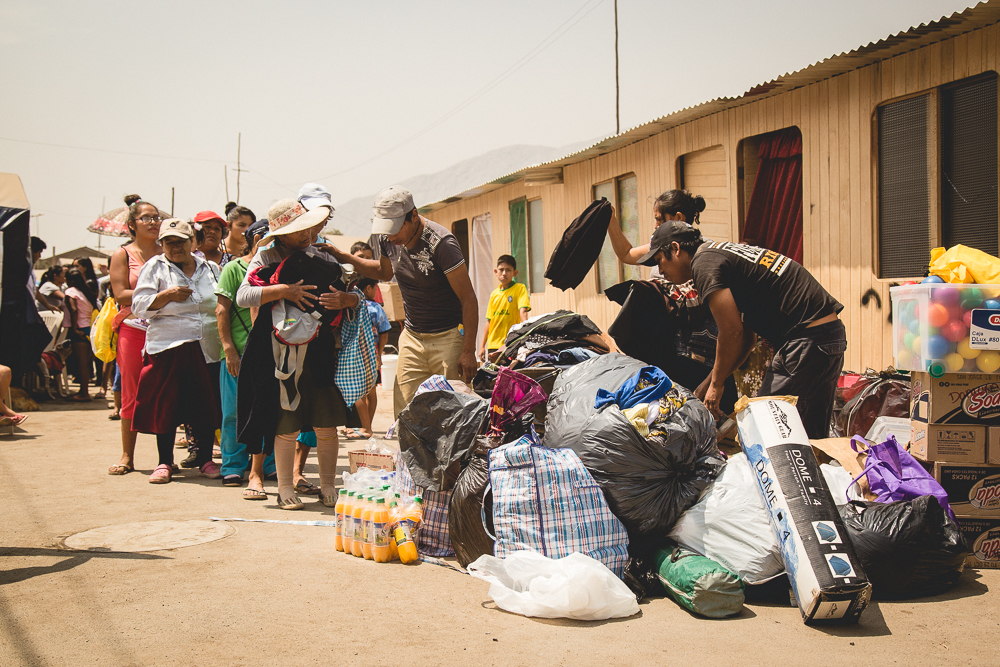 Supplies vary on how much people were able to save or salvage from the flood. Some have close to full kitchens run on gas tanks in tents while others lost nearly everything.
We also delivered, toothbrushes, basic first aid kits and clothes collected from a donation drive in Lima. There is no steady supply of aid in many of the communities we have visited affected by huaycos, relying on a sporadic mix of government aid as well as other NGOs.
MEDLIFE is funding the huayco relief efforts through our project fund. This is an emergency fund to help aid the communities we serve in a time of dire need. Please consider donating today as 100% of the funds for this project will be put to direct aid to communities around Lima.