Secsencalla, a community located within the district of Andahualiyas in the province of Quispicanchis, is located one hour outside the city of Cusco. It is a rural community of approximately 100 families, most of whom dedicate themselves to cultivating and harvesting maize. Each family in Secsencalla has a different background, but the story of Victoria's family has been one of the most impactful. 
"There is a family living in extreme poverty," said Dula, the health coordinator in Secsencalla who helps us select the families that will benefit from our Healthy Homes program. "They do not have anyone else, and they really need you." Without hesitation, we went to visit the aforementioned house.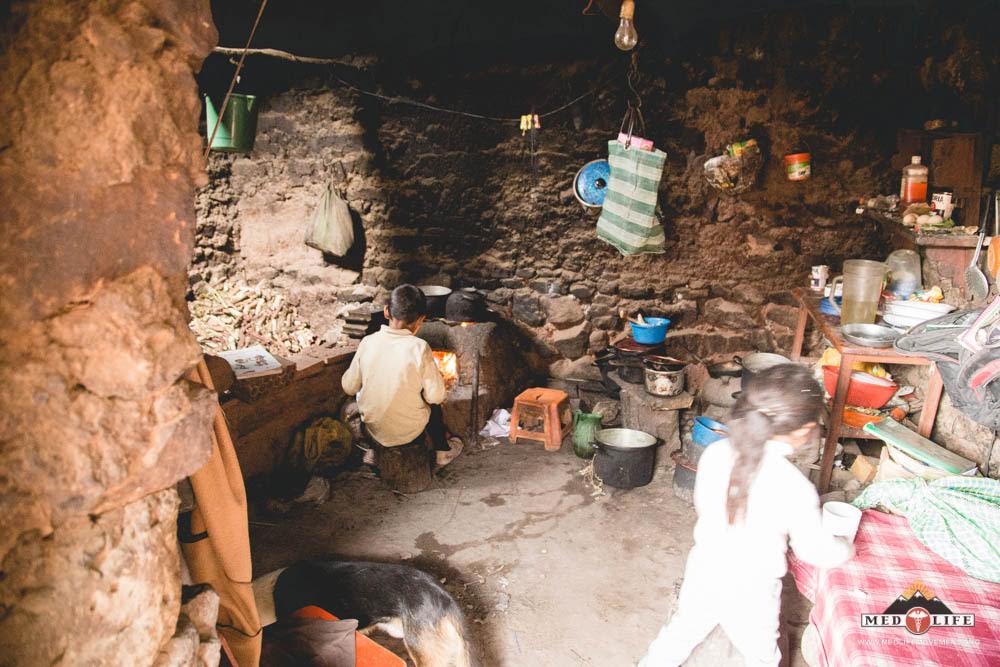 The space they used as a kitchen.
When we visited Victoria's house we were surprised by the conditions in which she lived. The walls of the improvised kitchen were almost completely black with soot, making it difficult to see inside. Once our eyes adjusted to the dark, we could see how the smoke that emanated from the unventilated wood burning stove made Eberth, Victoria's oldest son, cough while he was cooking. Next to the stove, a half dozen guinea pigs were kept in a feces-filled pen, shrieking desperately at the lack of air.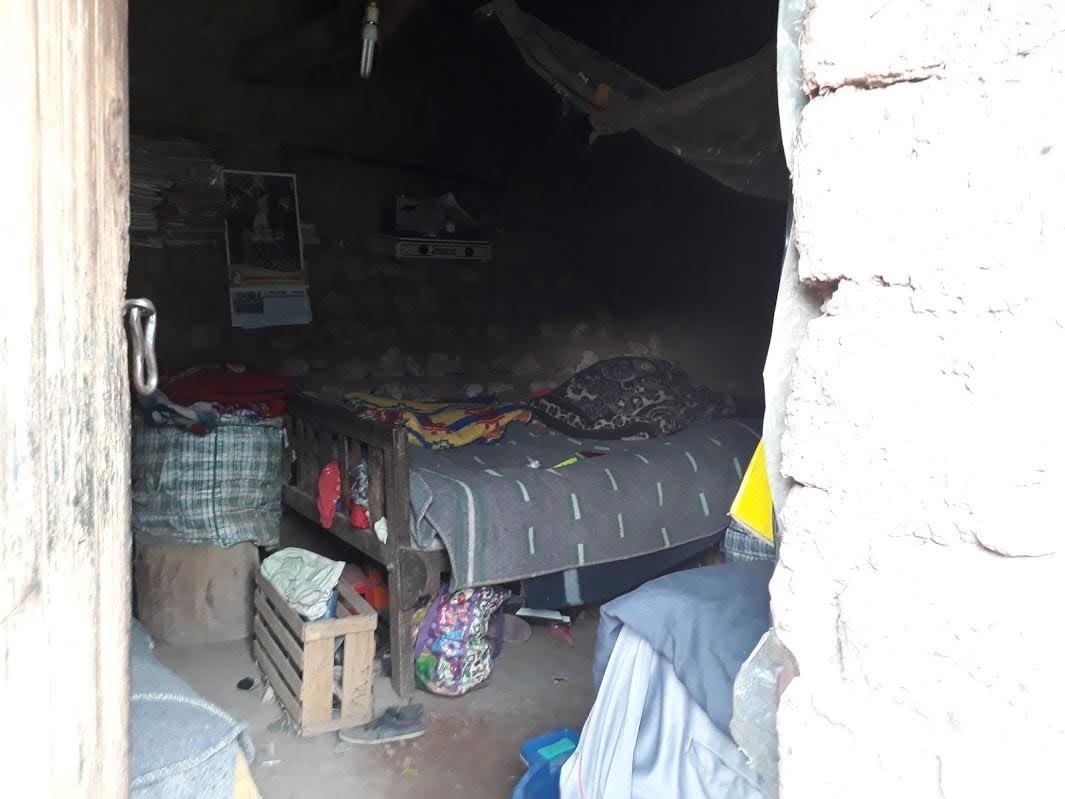 The room shared by Victoria and her children.
The main bedroom was located in another building, where Victoria and her three children shared a single sleeping space. A soaking wet plastic tarp hung loosely from the ceiling, placed there by Victoria in a futile attempt to keep Cusco's seasonal rains from seeping into the house. The damp adobe walls seemed ready to give way at any moment and the roof, already leaking profusely, appeared to be on the verge of collapse. It was evident that we had to do something.
Victoria has been a widow for the past two years. During this time she has cared for her daughter and the two older children of her deceased husband, whom she cares for as her own. To provide for her family she works a variety of odd jobs, from laboring in the fields to washing clothes and loading construction material. Victoria is a woman of surprising strength who, despite being placed in a difficult situation replete with seemingly insurmountable obstacles, works to overcome them in order to give her children a decent life.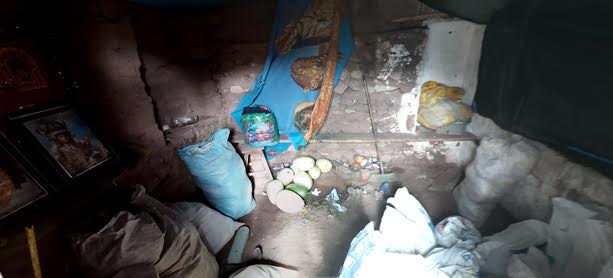 The space that was used as a warehouse and that we rebuilt to be a new, more adequate and healthy kitchen.
The damp adobe walls seemed ready to give way at any moment and the roof, already leaking profusely, appeared to be on the verge of collapse. It was evident that we had to do something. Normally, the Healthy Homes program involves the construction of a new fuel-efficient stove, the improvement and relocation of bedrooms, and the construction of shelves that help with home organization (you can read more about the Healthy Homes program in this blog.) In the case of Victoria, we also rebuilt the roof in its entirety, as well as relocated the kitchen to a new, properly ventilated space. Thanks to the work of our volunteers from UPR – Rio Piedras, UPR – Cayey, and the University of Florida, we also managed to paint Victoria's new kitchen and bedroom in order to give her newly renovated home an orderly and safe look. 
Look at the photos of our volunteers working below: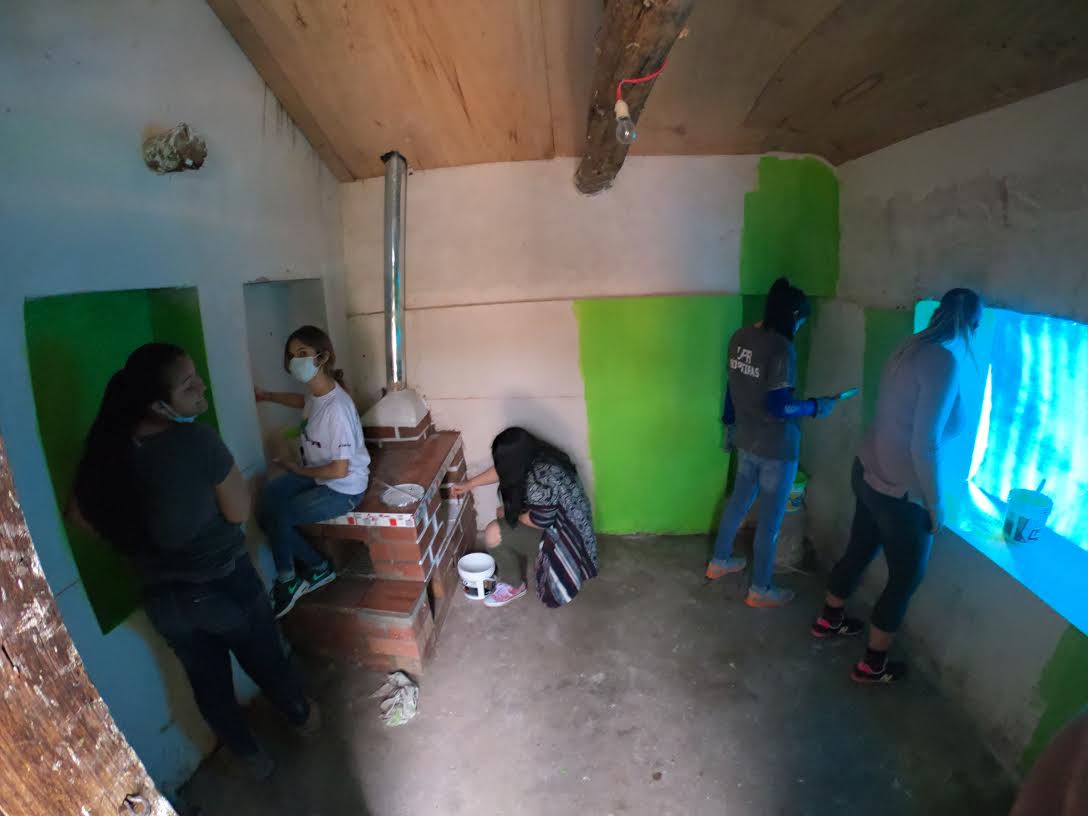 Victoria's new kitchen! It has a window that allows better ventilation and the improved stove does not let smoke escape into the kitchen, so her children will not have health problems.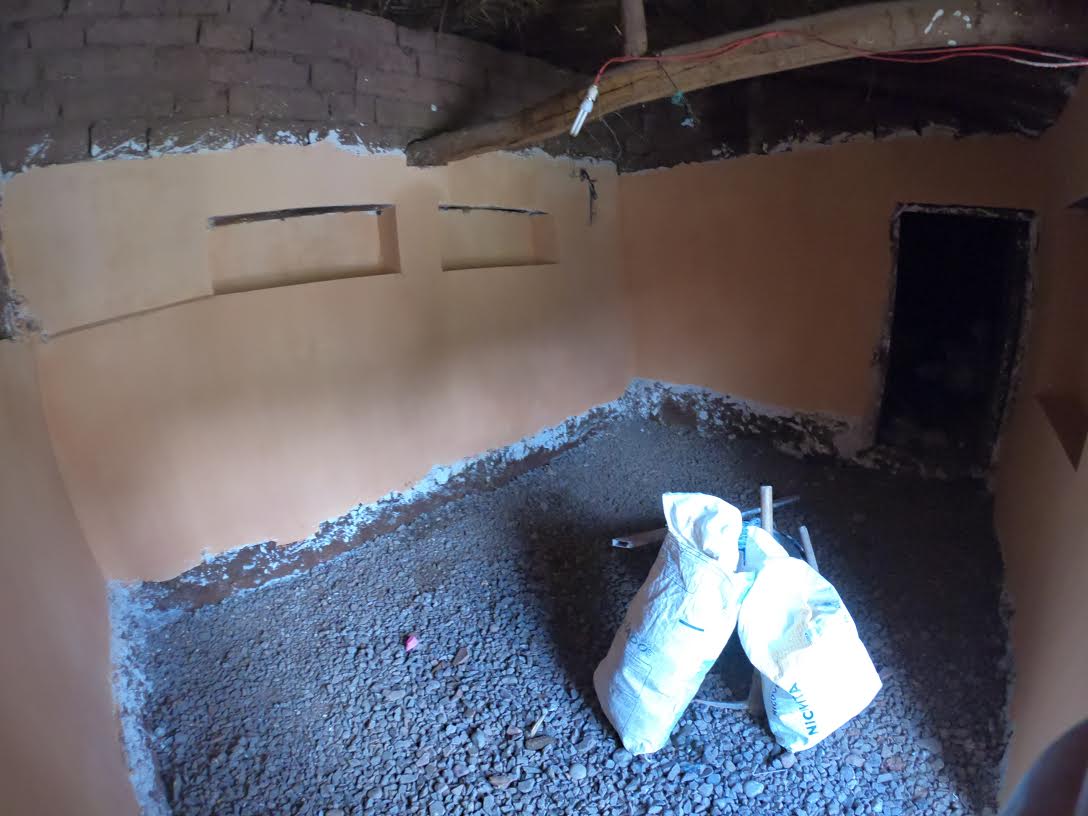 This room was completely renovated. The roof was entirely rebuilt utilizing traditional building techniques to protect against frequent seasonal rains.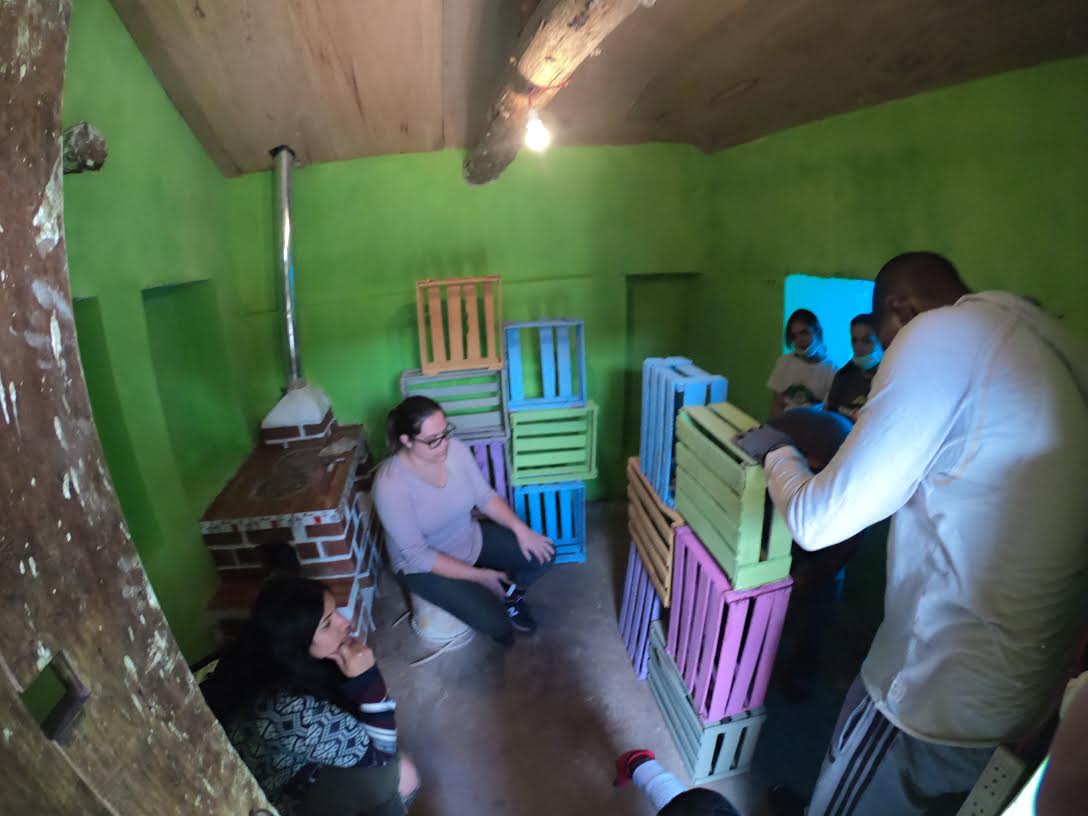 We also built shelves to help with kitchen organization. These shelves are very efficient and inexpensive to build.The idea is that families like Victoria's can build them themselves. Each box has the value of S/.1 (around $ 0.30 cents) and they look great!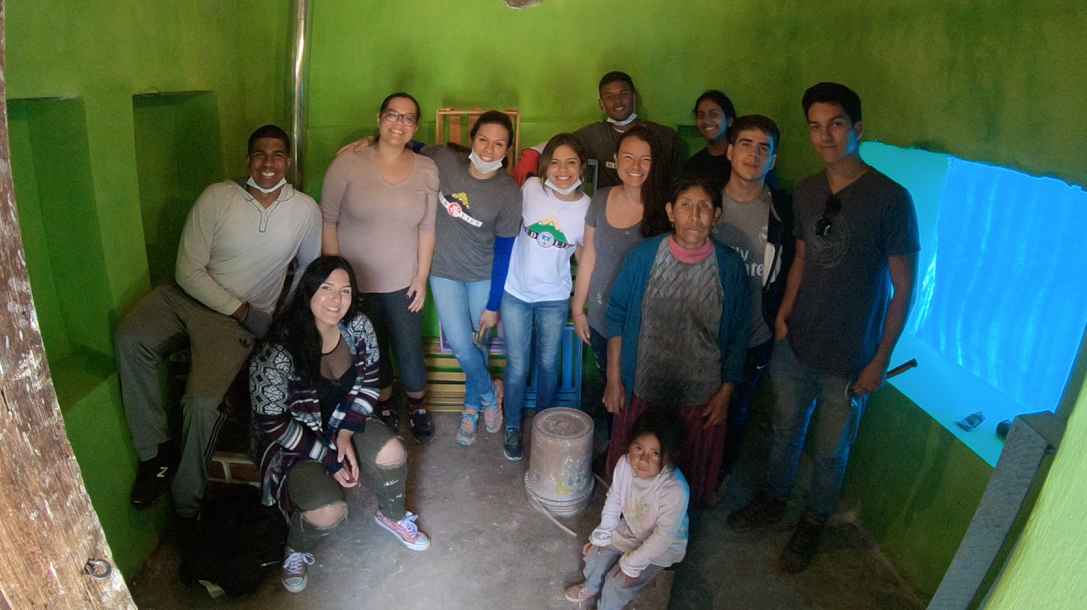 Our volunteers all took a final photo with Victoria and her younger daughter, Flor, who helped us throughout the workday and even shared a bit of corn from their harvest! Thank you, Victoria, for welcoming us into your home!