When we first met Ariana and her family during Mobile Clinics, we were unaware of the depth of circumstances that burdened them. Both Ariana and her father, Seferino, became Follow-Up patients for MEDLIFE: Ariana suffers from malformation in her heart and her father suffers from epilepsy. Ariana's condition must be treated periodically to prevent medical incidents.
Seferino, his wife Nelly and their two daughters, Ariana and Maricielo, live in Villa El Salvador, a district located in the south of Lima and known for its large timberfactories. It's also known to be a very underserved and underprivileged area.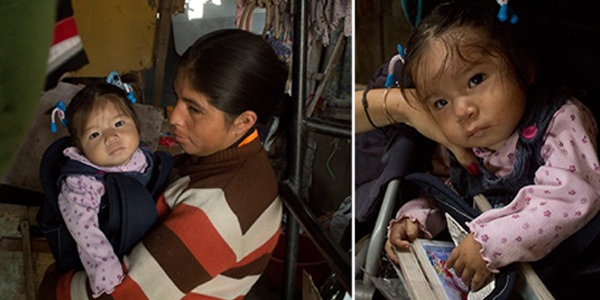 Because of his work as a recycler, Seferino is able to find treasures where no one else would think to look. However, sometimes he finds value in objects that in reality, have little to no value. For many years, Seferino stored objects from the trash that did not serve any purpose, such as rusted pots, broken shoes, pieces of plastic and busted doors.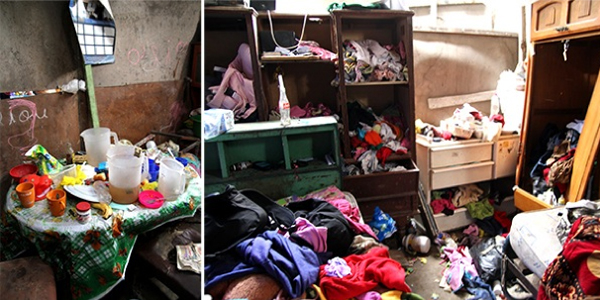 The house didn't appear as a home, rather as an abandoned landfill. Their neighbors, bothered by the lack of hygiene that was found in the house, constantly complained to Seferino and his wife. Their neighbors were almost at the brink of banding together and evicting Seferino and his family from their home.
Because of the risk that Ariana and her sister were exposed to, MEDLIFE interns took the initiative to help clean up their house and take out the large quantity of trash that had been accumulated. The result was incredible.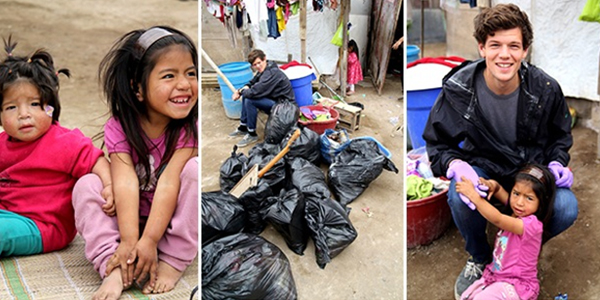 It took them nearly five hours of hard work to get the house into decent shape. The effort resulted in more than 20 trash bags that were left outside of the house and taken out. However, the walls were still close to deteriorating and the furniture was still infested with insects and rats.
After this first renovation, our MEDLIFE staff member Elizabeth, decided to take some action. Elizabeth Shenk, known as "Biz", started off as an intern and later became an Associate of Student Affairs because of her incredible work in the organization. Moved by Ariana's case, Biz decided to start a campaign to construct and renovate a new house for their family, thus improving their quality of life. In less than one week, Biz received more than $2500 dollars in donations.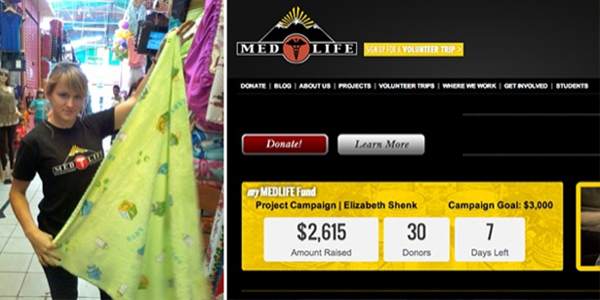 Biz first met Ariana last year, when she was just an infant, on a follow-up care visit.
"I was taken aback by the state of her home and the despair amongst her family," Biz said.
"I started this campaign because we had another young patient last year with the same condition who unfortunately did not make it. For him, I wanted to help a family facing a similar condition."
What first arrived for Ariana were materials for her new house: walls, a new roof, and all of the necessary construction tools and materials to build a new house. The arrival came as a surprise to Ariana's family, such a surprise that Seferino nearly fainted when he saw the truck of materials appear in front of his house.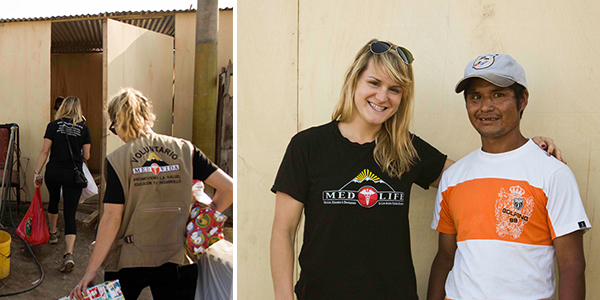 "The most rewarding aspect was seeing Ariana and her sister Maricielo run up and hug their mother when they saw us carrying in the new bunk beds," Biz said. "Looking back on last year when I first met Ariana, she couldn't even crawl, and now she is walking and playing in a cleaner environment."
Lucia Suarez, field nurse and follow-up coordinator, was also very involved in this project, making back to back visits to this house and coordinating furniture arrivals and construction.
"The family is more unified and happy," Lucia said. "It made me very happy to see their new house and all of the work that has been done."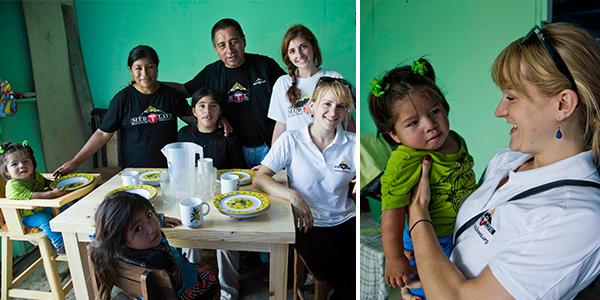 It took nearly three weeks and various visits to the house to complete the construction project. Nearly everything was renovated — walls, the ceiling, beds, mattresses, furniture, kitchen utensils, among other household items. Now, the house is officially complete and Ariana and her family will finally have a new opportunity to develop the quality oftheir lives.
Watch our recap of the Winter 2013-14 Mobile Clinics! Thanks to everyone who participated! Registration is now open for Spring Mobile Clinics! Sign up now: http://ow.ly/t55uX!