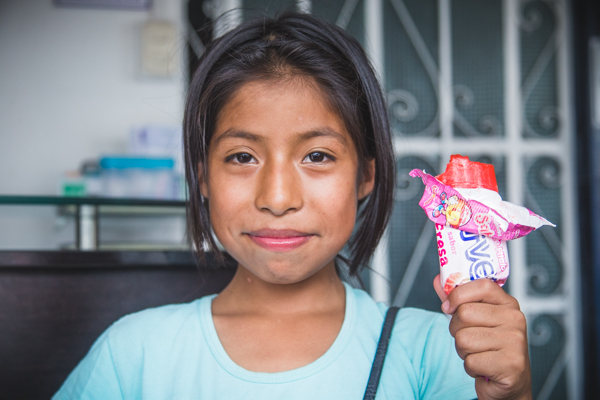 Nicol Morocho sneaks out to get a popcicle while she waits with her mom at a medical clinic.
     Every morning Nicol, a bubbly nine-year old Peruvian girl, descends the hill she lives on alone to get to school. She says goodbye to her mom Rosa, who sits on a rug next to the bed in the middle of their one room home. Nicol will return later with food for both of them, and she knows her mom will still be there when she gets back- because Rosa cannot leave her house on her own.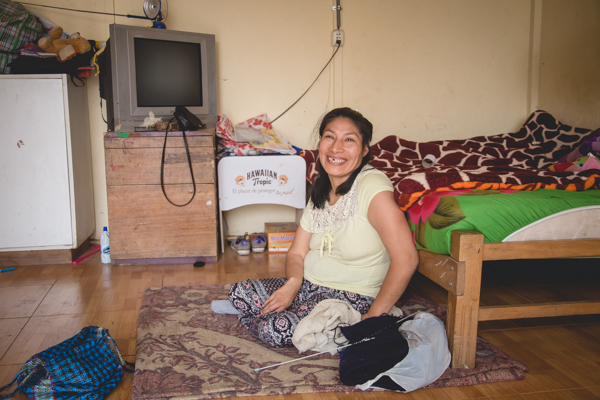 Rosa on the cushion where she spends much of her time.
     Rosa has never been able to walk and is barely able to use her right arm. She has had this handicap since she was a child, but has never had a diagnosis.
     MEDLIFE met Rosa while working on the water tank project in Laderas. She lives next to where the tank was constructed, and as MEDLIFE staff worked on the tank, they also got to know Rosa and her daughter Nicol.
     Nicol has assumed a lot of the responsibility of caring for her when she is not in school. Bringing her mother food from the comedor (government subsidized restaurant) and markets, assisting her with all daily tasks.
    Rosa lives high in Lima's hills and getting to and from her house is extremely difficult. She didn't leave the hill she lives on for the entire Peruvian winter, because the steep dirt road gets too wet and slick for a car to drive up or to push her wheelchair up. The last time she went down the hill her brother took her to see Nicol's dance performance.
    Rosa cannot afford to live somewhere more accessible, she survives on what her brothers, who live nearby can give her.
    Hoping that perhaps some medical procedure could improve her condition, MEDLIFE took her to a doctor in January of 2017. Getting Rosa to and from the hospital was very difficult, even with three people to help push and carry her up and down the steep dirt paths. We couldn't get a cab to take us that high on the hill after the appointment, so we had to trick cab drivers, knowing they would feel too guilty to abandon us on the hillside with Rosa. It was the only way we could get her home.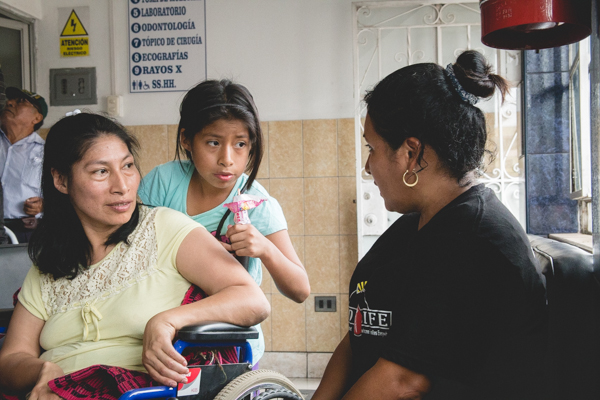 IMG Rosa and Nicol wait in the clinic to get an X-Ray with MEDLIFE nurse Beatriz.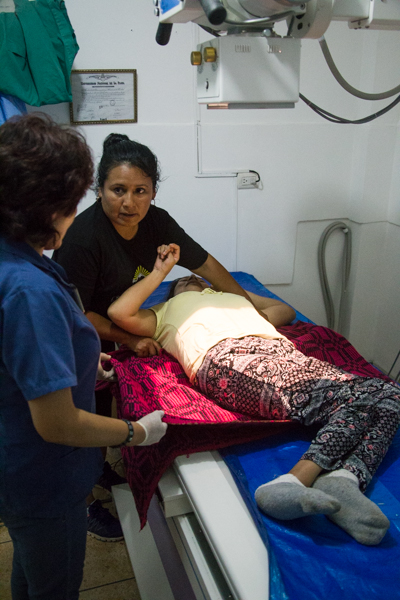 Beatriz hoists Rosa onto the x-ray machine.
     When we reached the final steep pitch up to Rosa's home, the wheels of the taxi spun-out as the driver cursed at us in Spanish. We had to get out and push Rosa up ourselves. Thankfully, the road was dry.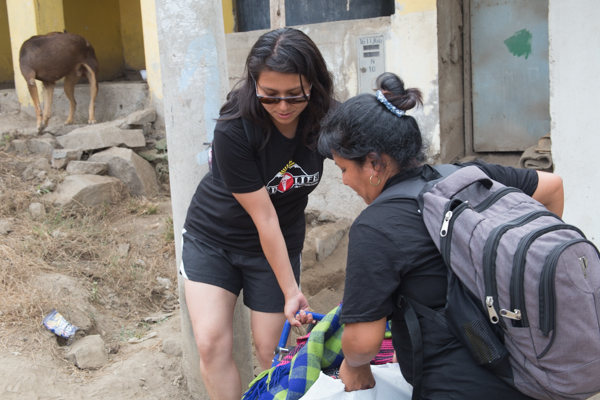 Pushing Rosa up the hill.
       The trip was worth it. After getting an X-ray, Rosa finally learned the cause of her condition. She was a victim of Polio, a virus that in some cases can spread to the nervous system causing irreparable damage and paralysis.
     Polio has been eradicated by vaccines in the majority of the world. The last case reported in the United States was in 1979, but cases continued appearing in Peru until 1991. In Rosa's case, it cost her the use of both her legs and one arm.
     While there is no medical procedure that will give Rosa more independence, we can adapt her environment to suit her needs.
     MEDLIFE architect, Edinson Aliaga, is working on designing a special house for her that will give her more independence. When her daughter, Nicol, is at school, Rosa is on her own. She can move by crawling on the floor with her one useable arm, but nothing in her home is designed to be used by someone who cannot stand up.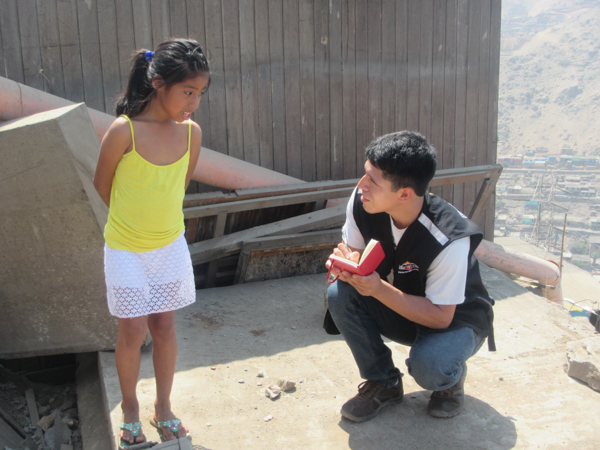 Edinson talks with Nicole to gain insight for his design.
     Edinson is designing the home with one key design mantra: "Everything possible needs to be low to the ground."
     For example, Edinson has designed a table in the kitchen so that the Rosa can sit on the floor and Nicol in a chair while they both eat off of the same table together. The entire home is being designed with this concept. Light switches close to the ground, a handicapped bathroom, a sink to wash-up with close to the ground and ramps instead of stairs.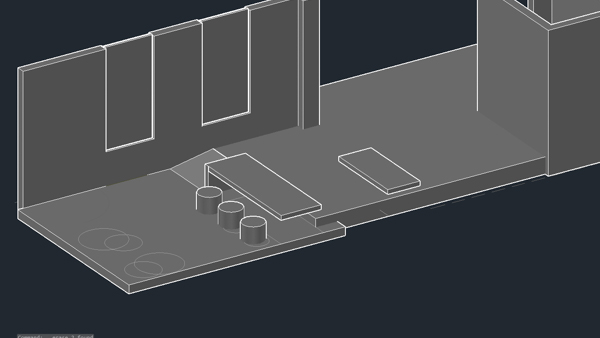 Here is a rough draft of the design for the kitchen. You can see the design for the table that will let Nicole and Rosa sit together.
    This new home can make a huge difference in the lives of Rosa and Nicole, giving them more freedom, comfort, and independence. Please help us make this dream a reality by donating here.