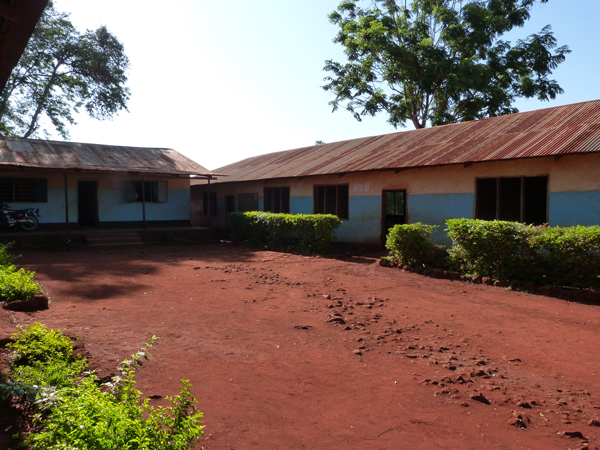 MEDLIFE is excited to announce a new project in Kirua, Tanzania. We did our first clinics there in August of 2015, and the community organized itself to work with us more. At a community meeting they asked us for help with the schools infrastructure. 
Kirua is a rural agricultural community in the region of Kilimanjaro, Tanzania. Maize, bananas, mangos, and avocadoes make up the staple crops of the area, which the locals grow for food and sell of the extra in local markets. General infrastructure is undeveloped in rural Tanzania.
 There are no paved roads that serve the village of Kirua, villagers must hike many kilometers to arrive at a road that is served by public transit with access to a major town. 
Only 7.5% of people in rural communities have sanitary bathrooms. This means that a lot of waste drains into the river and contaminates the community's only water supply. A whole host of health problems like diarrhea and parasites, which were treated frequently in the clinics MEDLIFE held there, are caused by the contaminated river water. 
The great importance of improving sanitation was summed up on a United Nations page about a global initiative to end open defecation: "Cross-country studies show that the method of disposing of excreta is one of the strongest determinants of child survival: the transition from unimproved to improved sanitation reduces overall child mortality by about a third. Improved sanitation also brings advantages for public health, livelihoods and dignity-advantages that extend beyond households to entire communities."
The quality of public education in general in Tanzania is very poor. According to a world bank report, about 25% of the population between the ages of 15 and 24 remains illiterate. Many schools are extremely overcrowded, with an average of 74.1 children per classroom and 50 students per teacher.  One reason for this is that the infrastructure of the schools themselves is seriously lacking. Just 3% of schools have the basic services like electricity, water, and sanitary bathrooms. In the report, improvements in all of these measures were correlated with improved test scores. While only correlational, it does not take a great leap of the imagination to see how a school with basic services would create a better learning environment.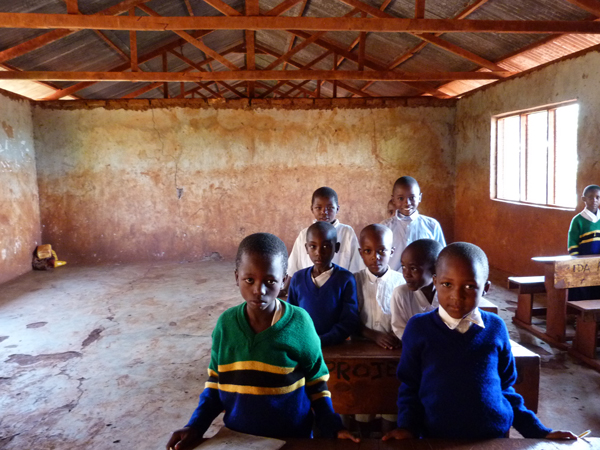 When a meeting was held with the community, they told us how they needed help with the school. The school serves 120 children. It is a simple school house, nothing but a room to teach in, no bathrooms, water, or electricity. They don't have enough desks, so many of the children must work on the ground. The children's meals are cooked over an open wood fire outside. Each kid has to collect some wood for the fire on their way to school.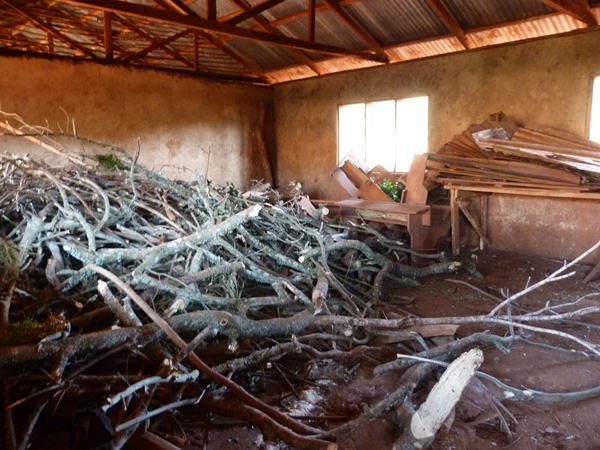 They cook Ugali over the open fire and 3 large stones. Ugali is a staple dish made of corn flour that has the consistency of dough, along with beans. The Ugali is typically rolled into a ball and used to pick up the other food being eaten, like an edible utensil. The problem with the open kitchen and eating area is that it the wind blows dust and dirt into the children's food, causing diarrhea. 
They told us that what they needed most was a kitchen and bathrooms for the school.
After listening to the communities concerns, MEDLIFE decided to do three projects at the Kirua primary school: a dining hall, a kitchen, and a bathroom project. MEDLIFE is also donating 29 desks and chairs so the children do not have to work on the ground. The kids will live a healthier lifestyle and have a better learning environment. MEDLIFE is proud to be able to help develop the community of Kirua, but we cannot do it alone. Please help by donating here.