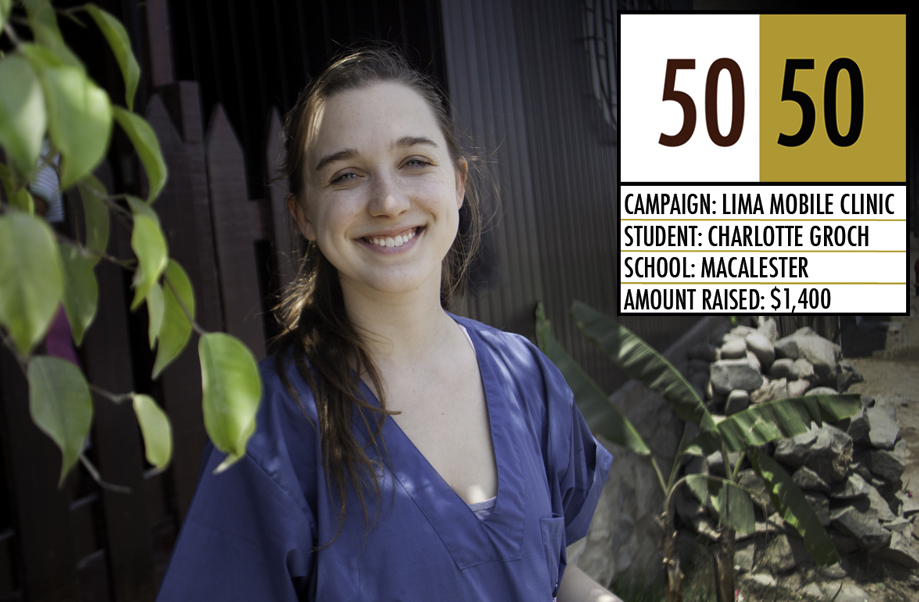 Sophomore Charlotte Groch, a participant on one of our 2012 Mobile Clinics in Lima, was also one of the first students to successfully use MEDLIFE's 50:50 fundraising campaign. Through our online fundraising tool, Charlotte raised $1,400 — half of which went towards her participation fees and half of which went to the MEDLIFE Mission Fund. Recently, we used the $700 that Charlotte raised for MEDLIFE to build a new staircase in Pamplona, outside of Lima, Peru: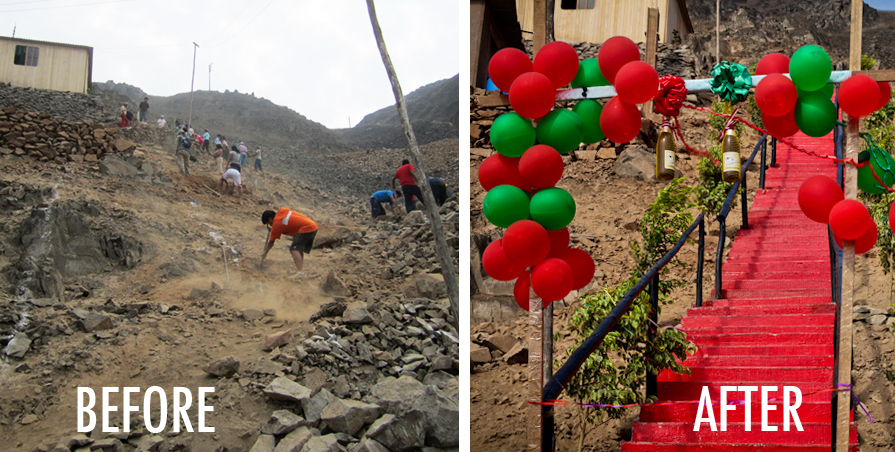 Charlotte's involvement with MEDLIFE began when an informative email from the organization was sent out to members of her pre-health profession club at Macalester and sparked her interest. "I looked at it and thought — this sounds perfect for me," she said. After researching our website and listening to other student's stories, she knew that it would be the most useful way to spend her winter break.
The 50:50 Campaign was presented to her in another email she received shortly after registering with MEDLIFE. "It sounded like a great way to help me in my desire to travel, do community service, and help out with a non-profit that seemed to be doing really sustainable work. It's not just for me; it also helps out the organization at the same time." Charlotte attributes the success of her campaign to her sincerity with donors:
"I explained that it wouldn't be a one-time thing — that it would continue on into the future by helping communities become more health-aware and by educating them about prevention."
Charlotte's funds are continuing on into the future in the form of a concrete staircase for the community of Unión Santa Fé, benefiting a community of 380 people. Check out some photos from the inauguration ceremony, and be sure to read the entire story on our website: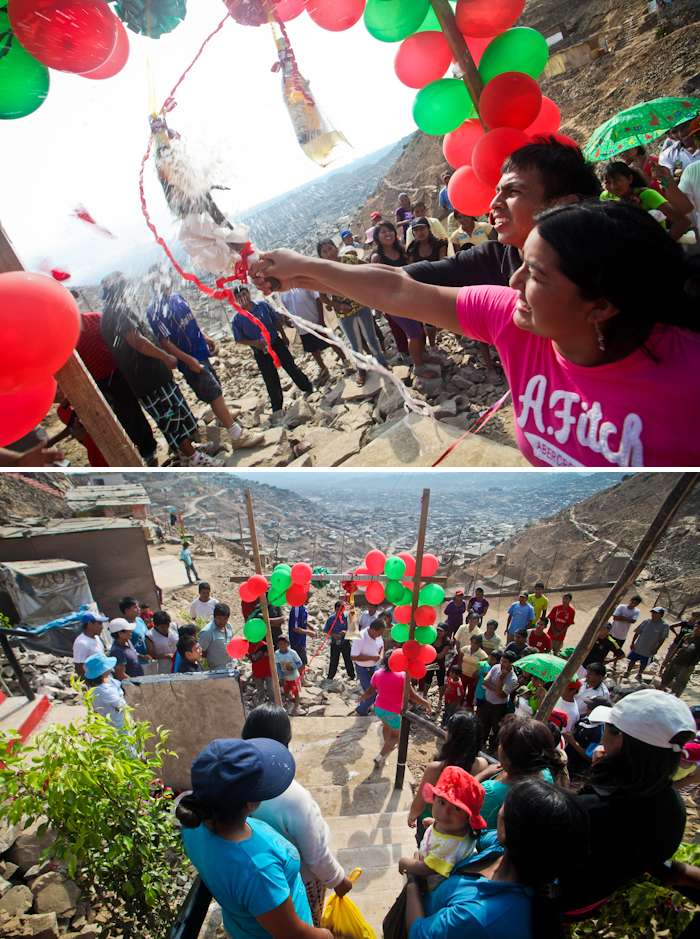 Learn more about Mobile Clinics > Start a 50:50 Campaign >
Disclaimer: In accordance with United States tax law and regulations, a donation to the MEDLIFE Project Fund is 100% tax-deductible by the person making the donation. However, only 50% of a donation given to the 50:50 campaign (i.e., the portion that goes towards MEDLIFE's General Mission Fund) is tax-deductible for the person making the donation. The portion of a donation that reduces a student's cost of participating in a mobile clinic is not tax-deductible. If donors have general questions about whether or not donations to MEDLIFE are tax–deductible, they can call MEDLIFE'S U.S.-based office at 207-433-0780. However, specific questions about the deductibility of contributions should be directed to a donor's qualified tax advisor.