On a hill in the city of Lima, Peru, sits one of our partner communities, and its latest attraction, a vibrant mural in Union Santa Fe. A community of low-income families live and play in this area, and MEDLIFE has been working to help create better living standards and bring accessible medical care to them for several years.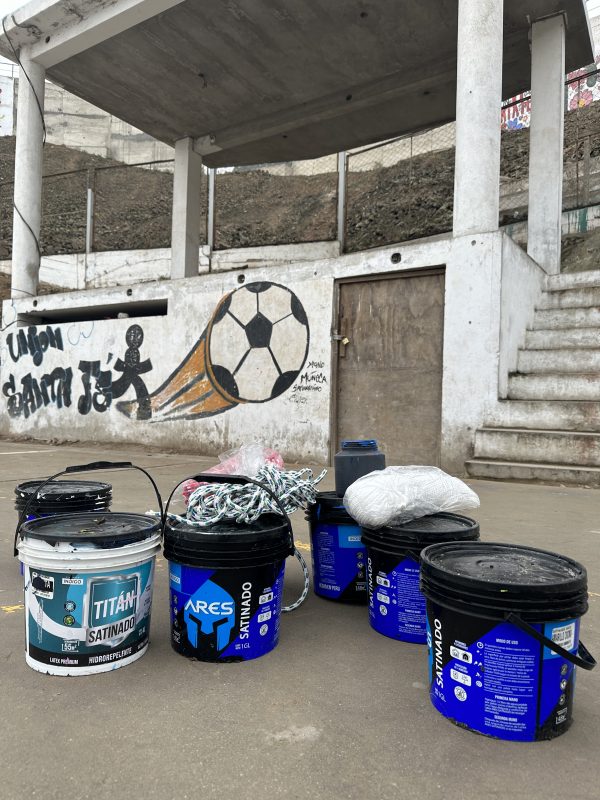 The Mural in Union Santa Fe Sports Hall
Our latest project is a brand new mural located outside of the sports hall. This sports hall was another endeavour MEDLIFE embarked upon side-by-side with Union Santa Fe. The objective was to encourage and promote team sports and physical activity among the community's youth.
Since it is required to have a retaining wall next to the soccer field outside, we decided that instead of a large concrete wall, a mural in Union Santa Fe, highlighting the joys of team sports, would be more aesthetically pleasing. Positioned at the highest part of the hill, the mural is visible from the lower areas, making it a striking landmark for the community.
Other neighboring communities often approach changes to their buildings and infrastructure with caution. However, MEDLIFE anticipates that this mural will exemplify the positive transformations that can be brought to similar communities.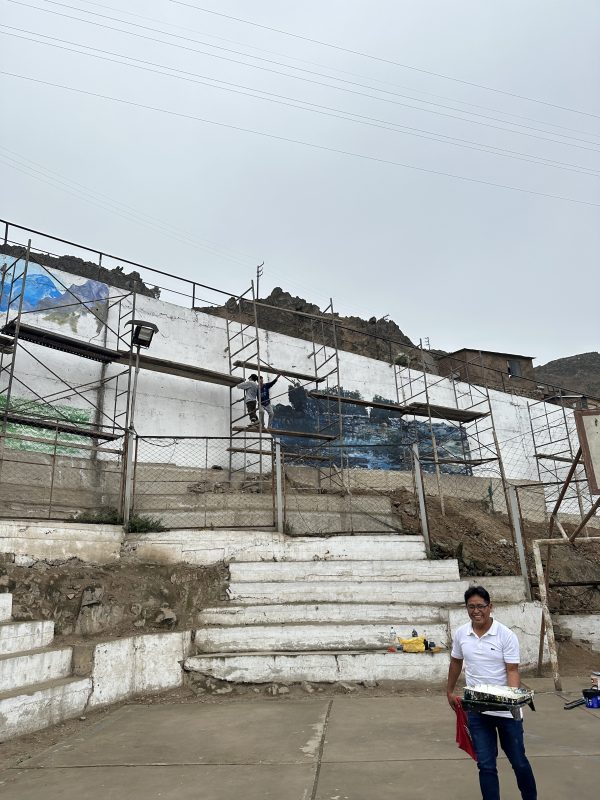 The Artists Behind the Mural in Union Santa Fe
Students and teachers from the National Art School of Peru: Bellas Artes have volunteered their precious time to craft this mural. Gratefully, the community will be providing them with meals as they work diligently on this project.
What Will They Be Painting?
The central theme for the mural in Union Santa Fe is to represent the 24 regions of Peru.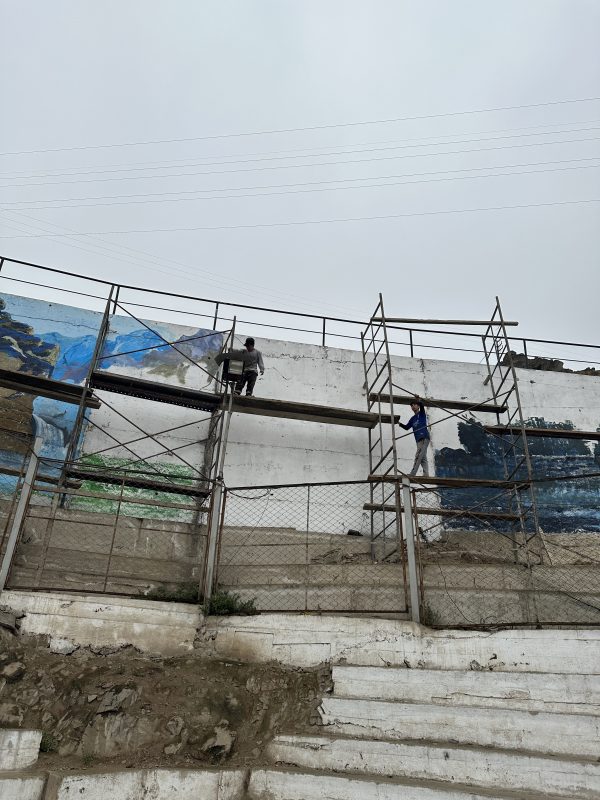 Why the Focus on Union Santa Fe?
For seven years, MEDLIFE and Union Santa Fe have been dedicated partners. Their deep connection has produced several successful projects. With even an office in Union Santa Fe and a bakery selling diverse breads at only 4 soles, MEDLIFE's commitment is clear.
While the mural in Union Santa Fe is coming to life, both entities are exploring additional ways to elevate the living standards of the community, ensuring safety and happiness for its residents. The unity and cooperation of Union Santa Fe's community members are pivotal in realizing the MEDLIFE Mission.
Are you looking to contribute to a community like Union Santa Fe and provide accessible healthcare, education, and infrastructure to those in need? Consider joining an upcoming MEDLIFE Service Learning Trip. For more information, fill out our interest form below or download our brochure!