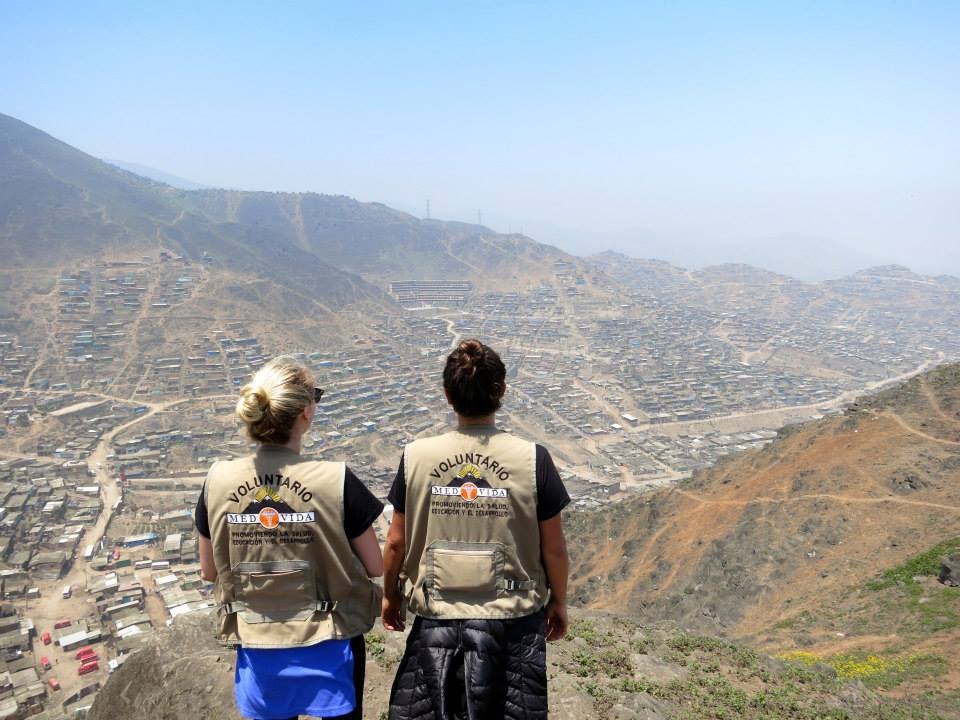 Nicole's journey with MEDLIFE, spanning from 2009 to 2013, took her on to two Service Learning Trips to Ecuador and Peru. These experiences allowed her to witness firsthand the challenges faced by underserved communities. With a genuine desire to make a difference, Nicole actively participated in various initiatives, working closely with local volunteers to provide medical aid, educational resources, and community development projects. Through her dedication and compassion, she not only contributed to immediate relief efforts but also fostered long-term sustainable change. Inspired by the impact she witnessed, Nicole pursued a career in the field of humanitarian work, aiming to continue her mission of empowering marginalized communities worldwide. Her time with MEDLIFE left an indelible mark on her heart and fueled her commitment to creating a more equitable world. Join us in this enriching interview where Nicole shares her insights and reflections during her time as the Chapter President at McGill University, providing us with a glimpse into the profound journey of serving in underserved communities.
MEDLIFE: What's your name, where do you live, and how did you get involved with MEDLIFE? 
NICOLE: My name is Nicole, and I live in Toronto. I first got involved with MEDLIFE when I was at McGill University from 2009 to 2013. Feels like a lifetime ago.
I was in my first year, and there was a girl named Helen who was in her third year. Helen was the person who founded the McGill MEDLIFE Chapter originally. By my second year we kind of had a structure to our system, and I think Helen was the President that kind of created a club structure. Then in year three and four I was the President and we had clubs from there.
We went on a MEDLIFE Service Learning Trip to Ecuador after my first year in 2009. There were 8 of us, and we joined a trip to Tena. Then I went to Lima the next year. So 2010, on Mcgill's first big trip, and I think there were like 20 of us. 
MEDLIFE: When you were President, how many people were traveling from McGill? 
NICOLE: It went from 8 to 20 people, and then, at the height of it, I think we had 100, possibly more.
MEDLIFE: What do you attribute to having done something like that?
NICOLE: So I thought a lot about this, because what I think happened was that at the time of this, the whole concept of volunteer travel was new and the way that MEDLIFE was doing it was sort of a big thing. It wasn't like the States, where there were some competitors already. We didn't really have any, and so it was new to the campus, and McGill is a huge theater for pre-med students, so I think it  was a great opportunity. 
MEDLIFE: Can you describe more about your career? You were pre-med at that time?
NICOLE: Yeah. So my major was anatomy and cell biology, and I had this dream of going to med school since I was a child. I had done all the work in high school. I volunteered at a hospital, I volunteered at the emergency room for a year. I was really ready to try and do it, and then I just hated my classes, but  I loved MEDLIFE, and that was interesting. I was like, "Oh, what I need to be loving is school and I'm not loving school, there's a fundamental problem with that." And so that led me down the more entrepreneurial path. I ended up, later in my career, joining a similar thing. I was employee Number 4 again, a really small startup that went really successful. Then I joined the current company I work at now which was under 150 people, and now it's almost 1,500. So it kind of set me on this course of what I like to do, which is more like entrepreneurial building, organizational building. 
MEDLIFE: Could you say that working with MEDLIFE gave you some lessons in terms of diversity, inclusion and cultural sensitivity?
NICOLE: Yeah, it's definitely relevant. When I came to Lima, that was the most eye-opening thing and one of the best experiences in my life. It definitely exposes you to working with people who are not like you and that is awesome. So yeah, I think the biggest lesson that I took from that is how accessible the world is. When you are involved with MEDLIFE you meet students from different countries, you get to work with patients that teach you a lot about their country. I feel like it really breaks down the barriers of what you think exists, and at the end of the day you realize there aren't any barriers, they're all in your own mind.
MEDLIFE: Any thoughts for young people going into the MEDLIFE experience?
NICOLE: I think there's no better way to learn your unique strengths than getting involved in something that will let you use them, and a job won't do that for you. It wont let you use them because you're kind of pigeonholed in one little area, versus something like MEDLIFE where what you put into it is what you get out of it. So if you work really hard and get excited about it you know you can do wonderful things and help a lot of people. There's no better way to learn what you're capable of than getting really involved in what you're doing.
MEDLIFE: For the last question, do you have some encouraging words for struggling Chapters, or Chapters that are filling down because they are having a hard time recruiting? 
NICOLE: I would say, MEDLIFE creates a sense of community in the universities that people work on. You can only be on a trip, let's say, 2 weeks out of a year. But your community is the other 50 weeks of the year. So that's the part that you have to really work on. And I think that's the key to getting a good clinic. And at the end of the day, it's not like you have to motivate people to work, you just need to find people who will go on a trip, then have dinner and hang out with them. I feel like that's an easier sell than saying "Okay, you need to get 20 people to go." Yeah, make friends with 2 people, and have them work on your Chapter. I think that's an easier way to approach the goal.
MEDLIFE: Thank you so much, Nicole. It has been very enriching to listen to your experience. We hope to have you back in Peru soon!
NICOLE: Thank you so much for having me! 
Looking to begin your MEDLIFE journey? Join or start a MEDLIFE Chapter today!