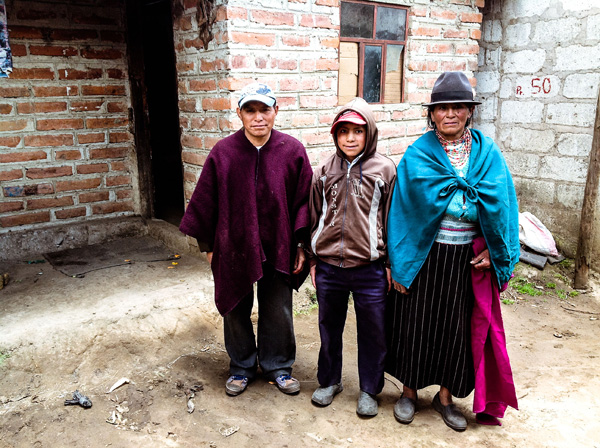 Like most 11 year olds, our patient Edison Tagua from Ecuador loves playing soccer and being active with his friends. But unlike his peers, he had long-suffered from a condition that prevents him from enjoying these activities to his full potential.
We first met Edison at a Mobile Clinic a year ago in the community of Achullay del Cantón Guamote near Riobamba, Ecuador when his father told us that Edison had difficulty running or engaging in other strenuous activities. After he was seen by a doctor at the clinic, we discovered that he had a heart murmur and was in need of further treatment.
Heart murmurs are the extra sounds that occur during a heartbeat. While most heart murmurs are not serious, some can be caused by various abnormalities or defects in the heart structure; these murmurs require further examination for possible treatment.
Living in a small house in rural Ecuador, Edison's family comes from very low financial means. His father is day laborer and his mother works as a housekeeper. When MEDLIFE initially offered follow-up care for Edison, his family was very hesitant, as they had financial concerns and were also convinced that his condition could be fixed with a few home remedies. Finally, after speaking with MEDLIFE staff and medical professionals in Ecuador, and being informed that our organization would support them throughout the process, the family accepted our help and we enrolled Edison into our follow-up program.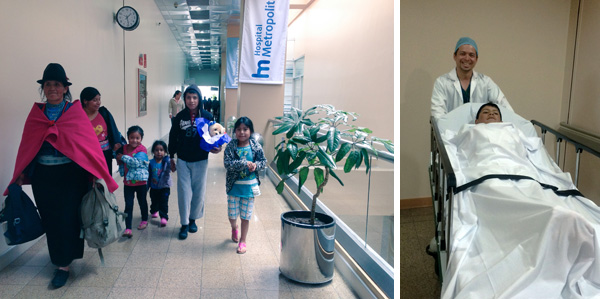 His road to recovery began with a three-hour journey to the capital of Ecuador, Quito, where his surgery took place. On the day of his surgery, his entire family accompanied him to Quito and showered him with support as he was being taken to the operating room. Finally, after eight hours of heart surgery in Quito, Edison was in stable condition and is on a steady road to recovery.
Now, he will be able to enjoy the activities he loves: playing soccer with his friends, spending time with his family, and continuing to study in school in order to accomplish his goal of becoming an engineer when he grows up.