Betty Alvarez, a 42 year-old woman who moved from Huancayo city 14 years ago, now lives in Lima with her husband Santiago Ochoa.
Although she is the mother of 3 grown up children, she still works in a club for mothers in her community to support them.
At the present time, Betty is a follow-up patient with MEDLIFE. Her story started 6 years ago when she suspected that she had a problem in her right breast. However, due to her lack of income, she couldn't go to her first doctor's appointment until 3 years later.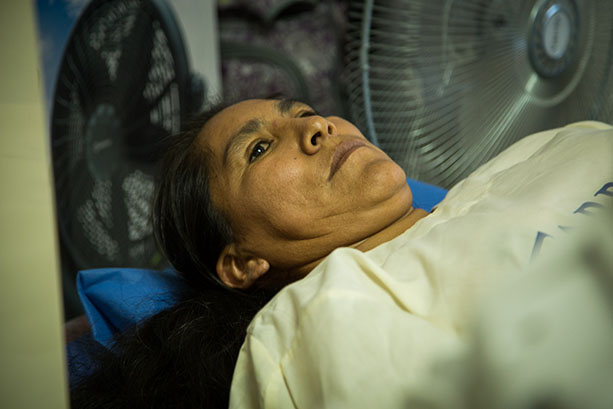 Betty had a calculus operation on her right breast, but after a while she developed extreme pain in her breast, so doctors decided to take an ultrasound and the results came up with cysts. She started a treatment for the cysts but time went on and the pain did not go away, so she decided to take a mammogram but the results were the same: cysts.
A short time after this, in December of 2014, MEDLIFE was holding a mobile clinic in her community. Betty attended the clinic, and that was when the OB doctor found a lump not only in her right breast, but also in her left one. "There in the medical clinic they checked me out and they told me that what I had was not a cyst, what I had was a tumor and that I had it in both of my breasts, the right and the left one".
A few days after the clinic, Betty received a call from MEDLIFE nurses who were calling in order to take her to the doctor. She had to take a new Ultrasound to confirm that what she had was not a cyst but something that needed an intense treatment. "They told me that they were going to help me, and they did. They called me, and since that moment, they've been helping me".
When the results came, it showed that what Betty had was a medium sized tumor in her right breast and a small one in her left one. With these results, at her next appointment, Betty had a biopsy exam so that the doctors could know if the tumor was benign or malignant.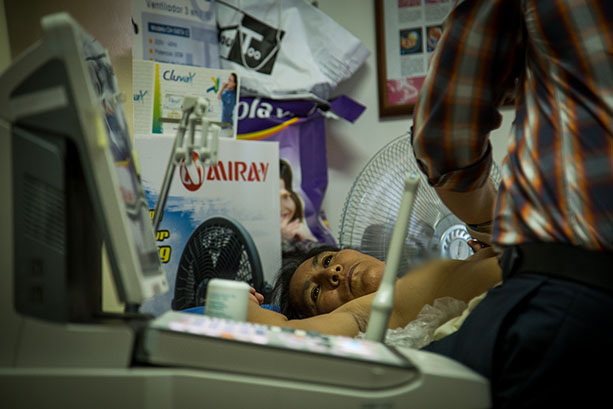 Betty tells us that before becoming a MEDLIFE follow-up patient, she had problems getting an appointment. Although she had SIS insurance that covered her appointments and exams, it was very difficult to get an appointment. "You have to be there one day before, you have to get there at dawn to get an appointment. I like MEDLIFE because it's fast. They call you, they accompany you on your appointments, they are here with me."
At the moment, Betty is calm. She is waiting for the biopsy results and she says that she is going to follow the doctor's instructions for her treatment. She advises women to attend the medical clinics that MEDLIFE holds in different communities, and suggests that if MEDLIFE calls you, you should be open to the communication, because you don't have to look for them, they look for you.