Last week we posted a video of our little patient Guadalupe as she received the milk formula donation from our Florida International university Chapter (You can watch the video here). Read her story and find out more about why this beautiful child needs our help!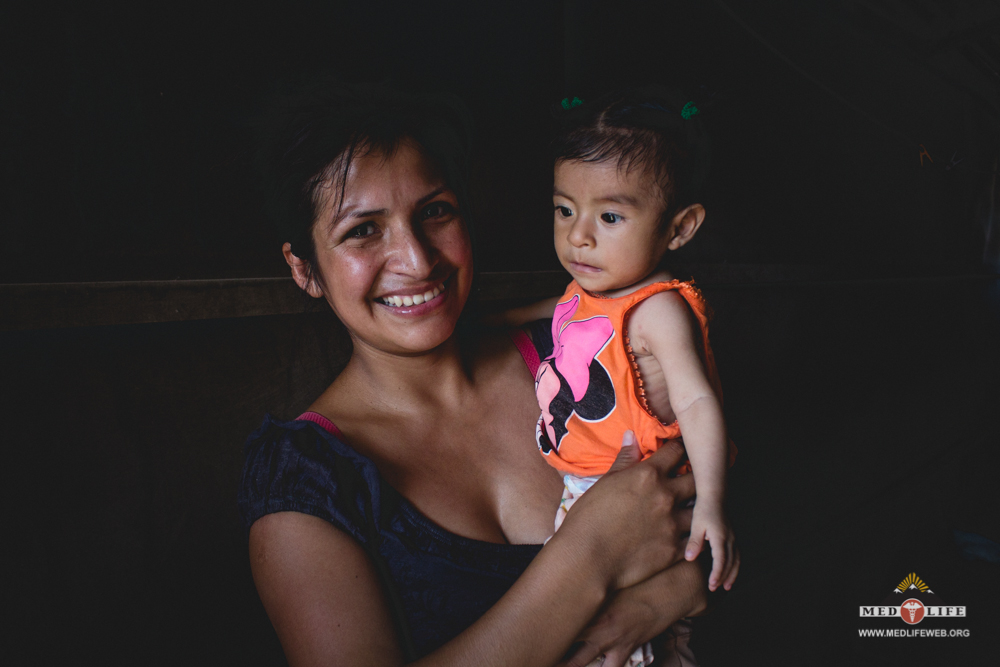 In 2014 Irma found out that she would be mother for the second time. This time, a girl was coming. She was very excited, daydreaming about how her world would change with the arrival of her daughter. Thousands of dreams slowly faded away to become what would be the biggest fight of her life.
As time passed, she noticed that her pregnancy was developing differently than her first and at five months pregnant, she was interned in the hospital.The amniotic fluid surrounding the baby was abnormal, so the doctors had to perform surgery to remove about a half liter of the fluid. Irma described the fluid as something that "looked like a strong tea". To safely continue with her pregnancy, Irma had to simply rest until the baby was big and strong enough to survive outside the womb.Guadalupe Yuncatupa Roque was born at eight months and after a few days at the hospital, Irma and her baby were discharged.Guadalupe had an average baby weight and size so there was nothing to be worried about.
Once at home, Guadalupe cried a lot. Irma did her best to calm her, giving her all the love and affection she could but after a few weeks Guadalupe became jaundiced. Worried about her daughter, Irma took her to the public hospital and the doctors told her that in two months the jaundice would disappear. It did eventually go away on it's own but Irma remained concerned about her daughter's health as her daughter was always breathing very fast.
One day Guadalupe's incessant crying was every more persistent than usual, she couldn't be calmed despite attempts to feed her. Guadalupe continued crying until she suddenly stopped breathing.Irma got scared and took her to the hospital where it was explained to her that babies sometimes stop breathing, that it was normal. Despite her fears, Irma had to return home.
Fifteen days later during a routine appointment with pediatrician, Irma was told that her daughter had a heart murmur. She was sent to book an appointment with a cardiologist but because she only had social insurance Guadalupe couldn't be seen for 4 months.
In another follow-up appointment with the pediatrician Irma told the doctor that Guadalupe was having trouble breastfeeding, she was no longer accepting the breast and would always cry. She was sent for a sonogram and also needed an electrocardiogram but she would have to wait 3 more months to for this exam.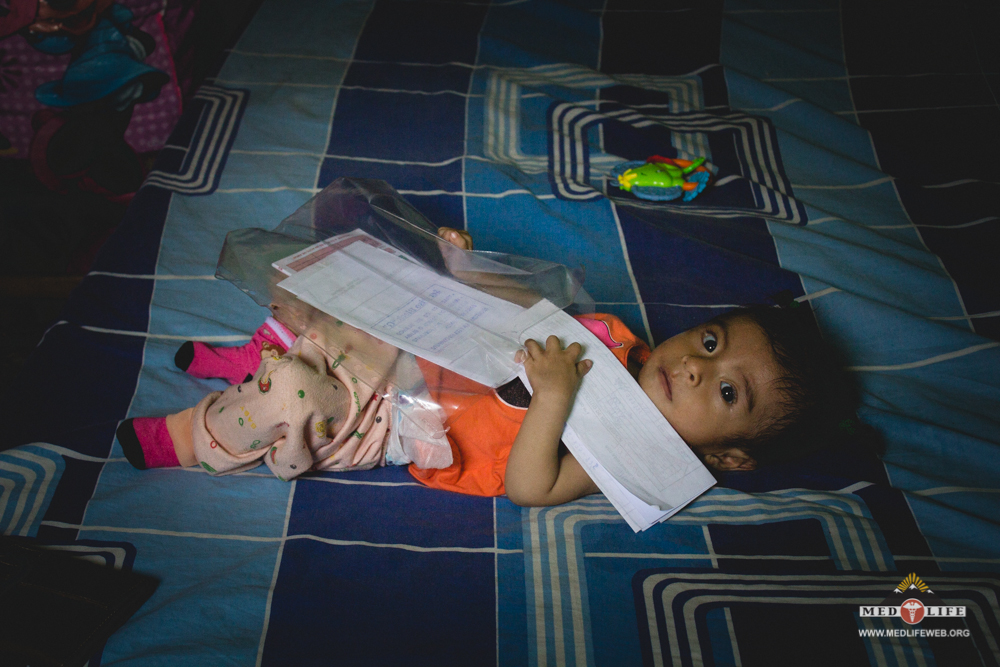 Guadalupe's health was declining every day. The left side of her chest was enlarging and deforming. Worried, Irma took her to the pediatric hospital emergency room but they could only tell her some babies born with malformations. Irma knew that was not right and Guadalupe was not born this way.
One moth before the appointment with a cardiologist, Guadalupe went back to the hospital with a fever and severe malformation around her liver. The doctor told Irma that Guadalupe needed a scan of her lungs, and the results were astonishing. Guadalupe's heart had grown to the size of an adult's, and one of her lung's appeared black.
At this point Irma had to make a difficult decision; she had to stop working to take care for her baby full time.
Guadalupe was admitted to the hospital and the next day they performed a few diagnostic tests. After getting a emergency echocardiogram, they confirmed that the atria and left ventricle were too large and the mitral valve did not close properly, which caused regurgitation.
A knot in the aorta kept the heart from passing blood which cut off circulation in Guadalupe's legs. The doctors formed a medical board to discuss whether to perform open-heart surgery or a more simple catheter procedure. They reached the conclusion that it would be more appropriate to introduce a catheter, since the Guadalupe was underweight and would have difficulty surviving open-heart surgery.
Guadalupe underwent the procedure and they introduced a probe for treating the coarctation of the aorta. Doctors were still not able to address the most severe concern, her mitral regurgitation. The doctors informed Irma that due to Guadalupe's small size, it would not be possible to operate.
There is still the possibility that Guadalupe can have this life-saving operation, but in order to do this she needs to gain weight.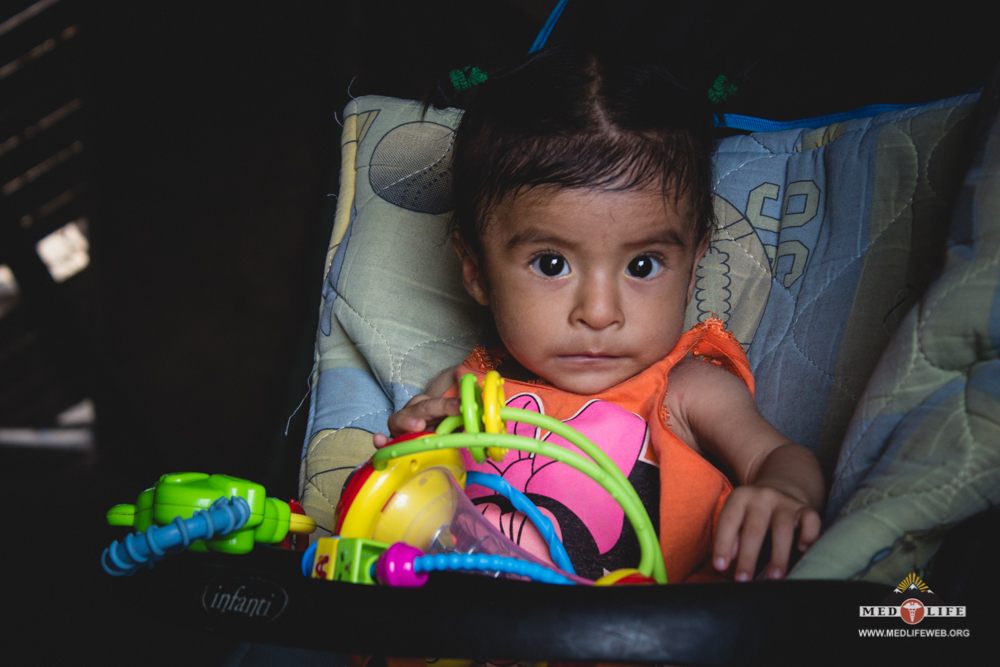 Guadalupe has a lot of difficulty eating, as her heart is enlarged it presses against her diaphragm causing the food be be regurgitated. She needs to drink milk formulas with special vitamins and nutrients suitable for heart health and gain weight, but these types of formulas are very expensive in Peru.
For this reason, formula donations were essential to Irma and Guadalupe. Weight gain will allow her to continue with all her treatments and get the surgery she needs to have a chance at life.
A special thanks goes out to Gabriel Jane, Megan Otero, and Dr. Lily Taboas for donating all of the baby formula to Guadalupe. Another big thanks goes to David Gregorio and Valeria Saldana, who helped transport the sizable donation all the way to Peru.
Finally, a big thanks to the whole Florida International University team for the great work they did during their clinic in Lima this Summer 2015! One of the best things about MEDLIFE's structure is our ability to make connections like this one between our patients' immediate needs and the time and resources of our passionate donors and volunteers. Thank you, Medlife at FIU!
We will continue to support Guadalupe and making everything possible to give her a chance at the healthy life she deserves.