As part of our post-clinic activities, our staff last week went to visit four patients in Lima who we met during our mobile clinics. Luckily, these patients are already being treated in the Peruvian health system SIS. Although they did not require economic support from MEDLIFE, they did however, require tools to be able to access their treatment and therefore access a better quality of life.
Another one of our visits was to a PRONOEI (public kindergarten) located in Villa Maria del Triunfo. Said kindergarten informed us that they needed a new roof since the one they currently have was very dangerous for the children.
We invite you to see the following photo blog to know more about our beneficiaries of the week: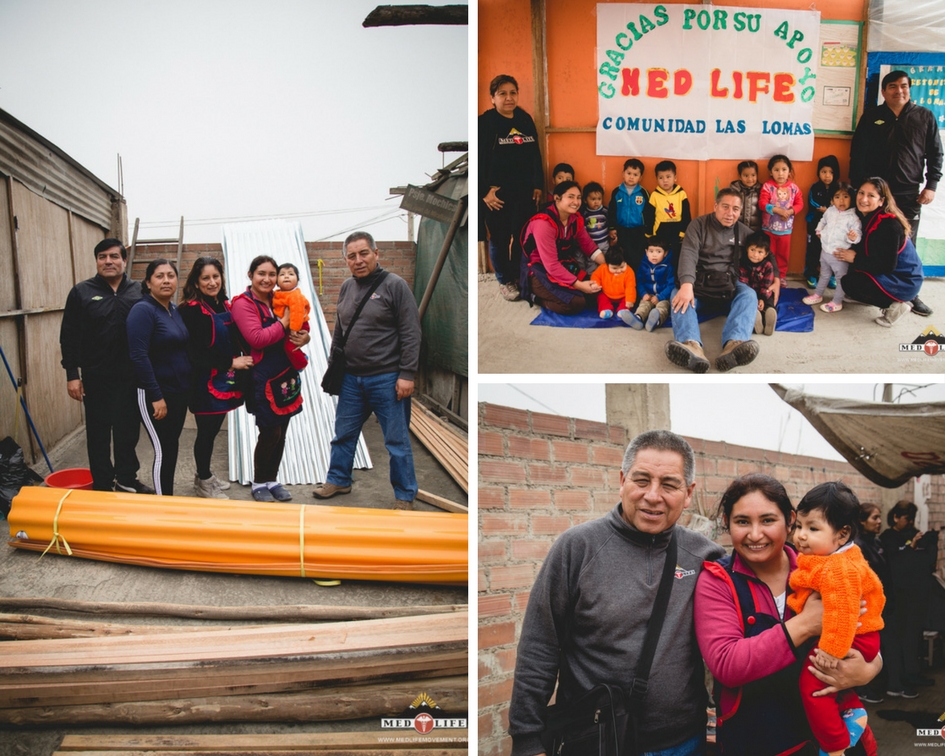 Our first stop was at the PRONOEI (public kindergarten) at Las Lomas community where the local teaches requested materials to build a new roof to protect the children from the sun and the rain. They were so thankful that they made an amazing poster for our organization! The poster reads: Thank you for support MEDLIFE. Community Las Lomas.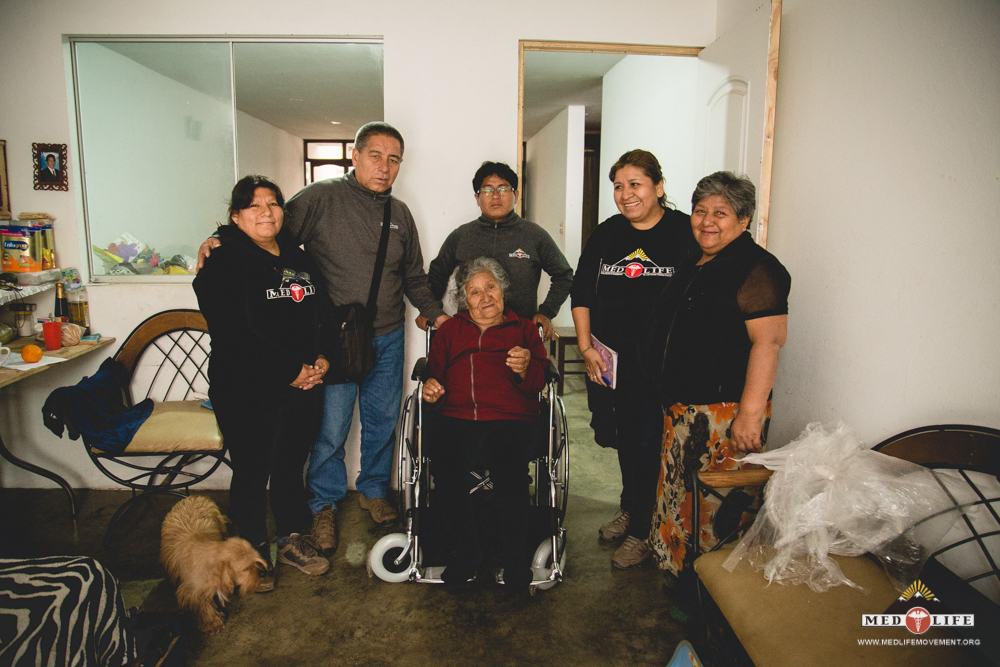 The second stop was at the house of Delfina, an 81-year-old lady who is the grandmother of our follow-up patient Ian. Ian was born with congenital auricular atresia — a birth defect that left her with only a partially developed ear on one side, and a small vestigial structure on her cheek, so he is following a long treatment with us. Delfina has hip dysplasia and arthritis, and her daughter, Ian's mom, is unable of transport her outside the house on her own. A wheelchair will allow Delfina to go easily to her therapies and medical appointments.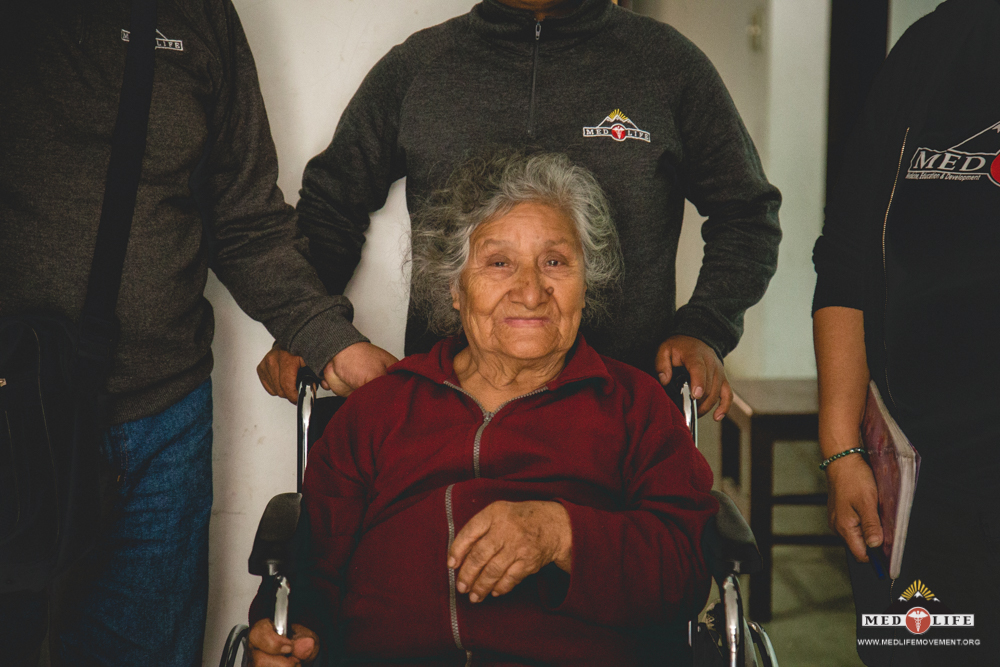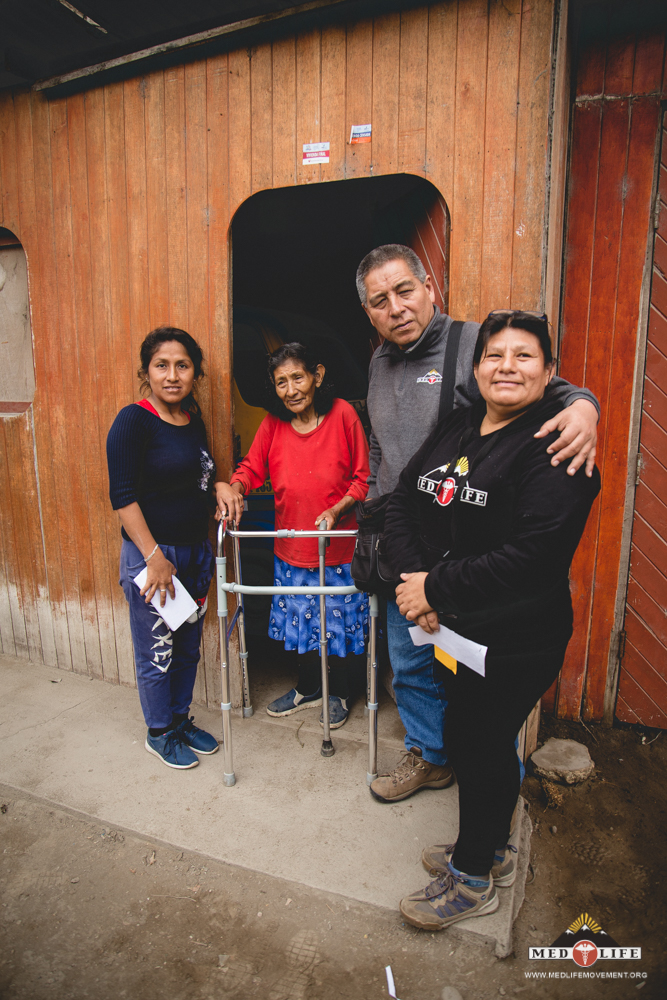 We met Saturnina in a Mobile Clinic. She is following a treatment at the local hospital for her Parkinson, low back pain, and osteoarthritis. She is currently only using a walking stick that causes too much pain. We got her a walker that will be of great help not only her safe transportation but also to offer a support for her body.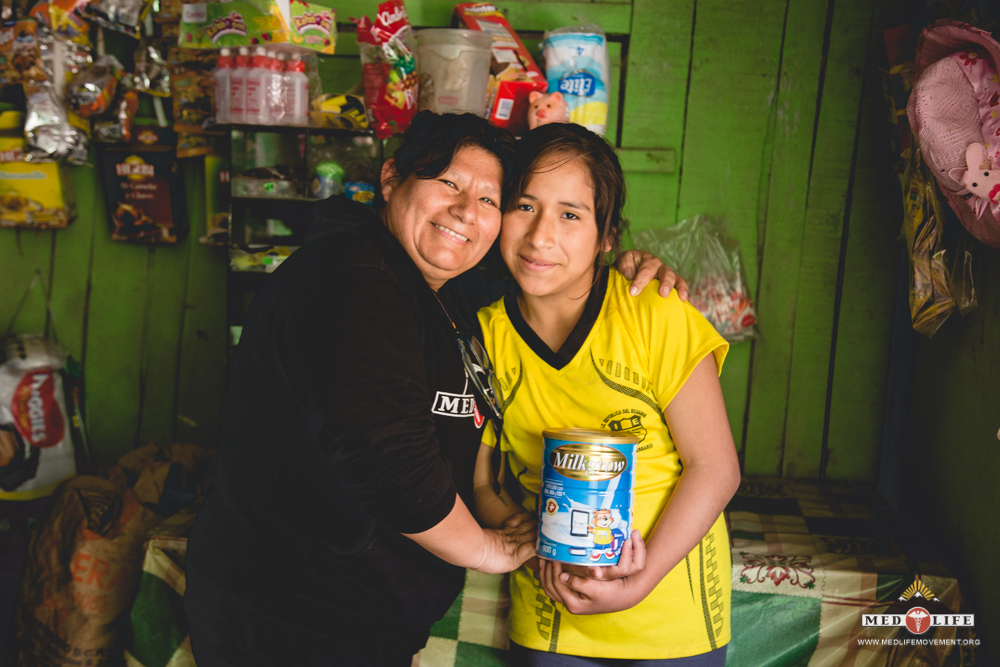 Our next patient was Marines. Her family situation is one of the most difficult ones we have had to encounter. Her family's economic situation is so difficult that her mom has followed us through several mobile clinics just to get some free iron vitamins for her daughter. Marines was diagnosed late with Leukemia due to a lack of medical attention in her natal Apurimac (one of the poorest regions in Peru). Due to this, her parents had to sell everything and emigrate to Lima to access her treatment. Before building themselves a house, her mom slept on the floors of the hospital for several weeks. Currently they live in a very precarious situation which has gradually improved thanks to the store they have managed to open in their remote community. We are currently giving Marines powdered milk to keep her Leukemia in check while she continues with her medical checkups. This powdered milk is very expensive in Peru, and it would be impossible for the Marines's family to buy it on their own. We are currently asking our volunteers to bring powdered milk when they come to mobile clinics while working in a more sustainable way to help Marines and their family get by.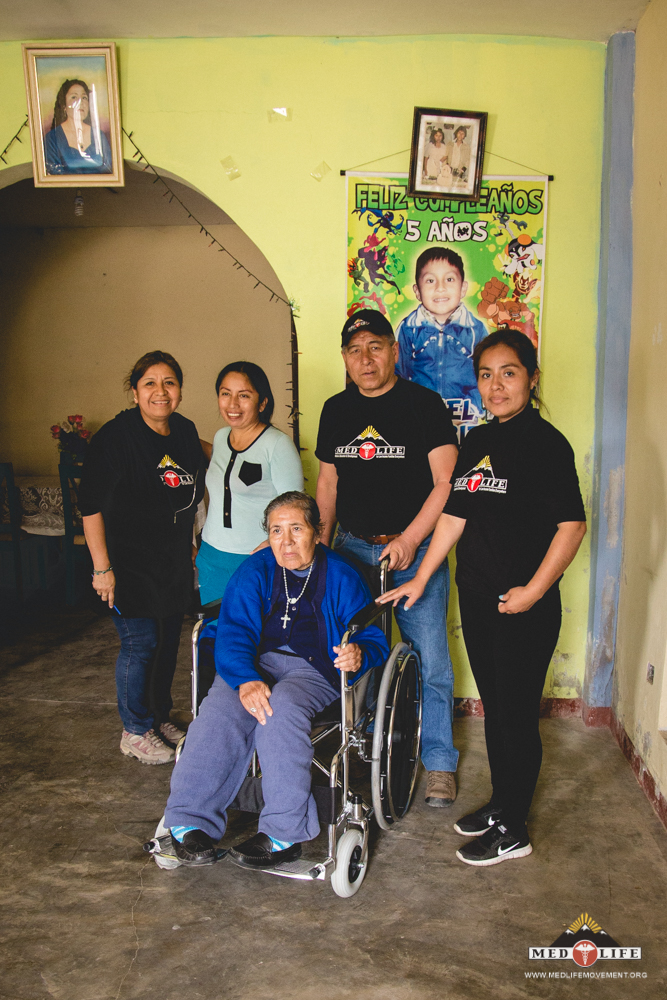 Later we visited Norma, a 69-year-old grandmother who is following a treatment for her Parkinson and Osteoporosis. A wheelchair was delivered so her daughter can take her to the hospital more easily.