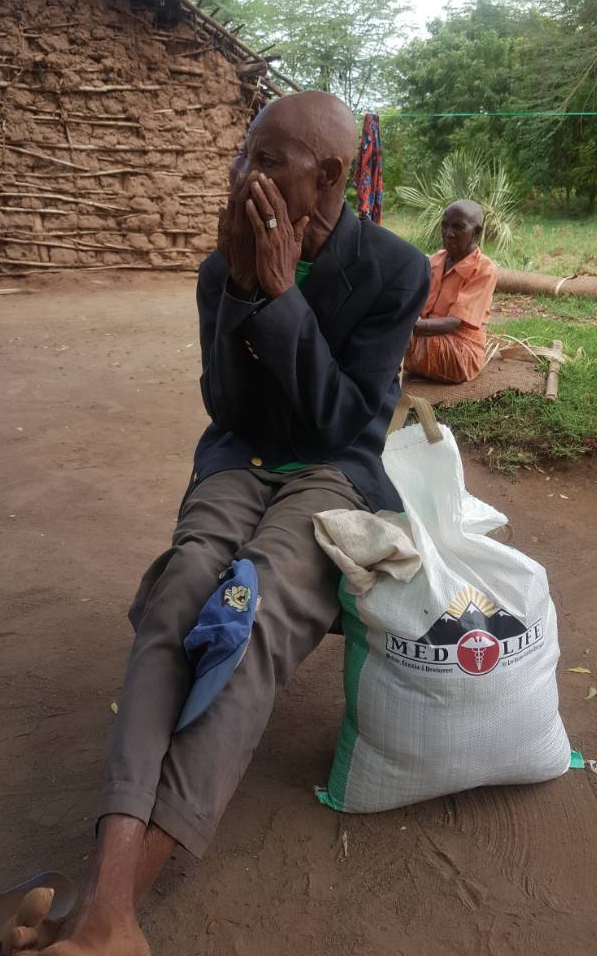 Emmanual, age 60, was at a loss for words as he learned he was being entered into the MEDLFE Follow-up program.
Meet Emmanual, MEDLIFE Tanzania's newest Follow-up patient. We met Emmanual for this first time this past weekend after a community leader had contacted MEDLIFE Tanzania Director Neema Lyimo asking for help. What Emmanual initially thought was just a painful toothache soon became a mass on his right cheek. In rural environments, many patients rely on community assistance for treatment when healthcare systems are not accessible either due to distance, cost or lack of education on how to utilize them. Our Tanzania staff will now begin to work with Emmanual and his family to get further evaluations and determine what course of action is needed.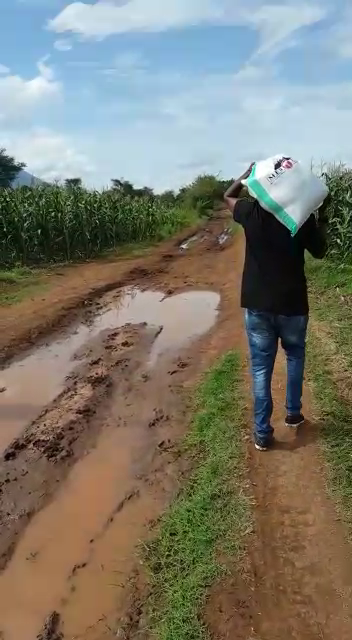 The seasonal rains had limited road access to Emmanual's community, leaving the team to set out on foot.
While the majority of MEDLIFE patients are found through a mobile clinic, occasionally local leaders will approach us and share the case of a friend or community member who needs help. Our partner communities and patients don't just require medical care when MEDLIFE is able to bring a mobile clinic, caring for patients requires our 24/7, year-round attention. This is why the MEDLIFE values of listening and fostering strong relationships with communities is so crucial. Realistically, MEDLIFE mobile clinics cannot reach everyone in need of care. But by working within existing local networks we an extensive team able to take action.