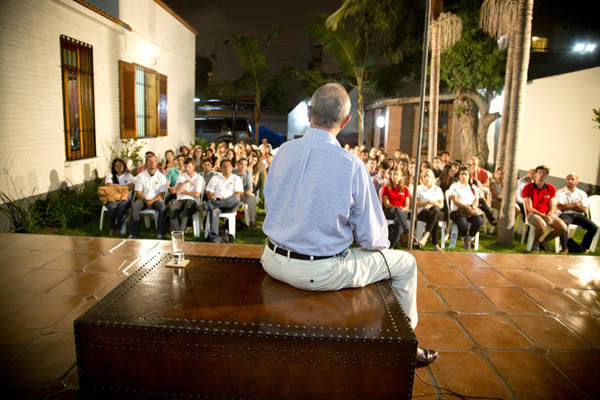 Last week, our student volunteers in Lima had the opportunity to hear about issues such as poverty and public health in Peru through the eyes of a promient public figure.
Thanks to the efforts of our student volunteer Daniel Muller, MEDLIFE staff and volunteers attended a private discussion hosted by Pedro Pablo Kuczynski, a Peruvian politician, public administrator, and economist. He has served as Peru's Minister of Energy and Mines, Minister of Economy and Finance, and as Prime Minister. He was also a candidate for Peru's Presidential Election in 2011. At the talk last week, he spoke to the students on how issues such as the economy and infrastructure relate to public health in Peru.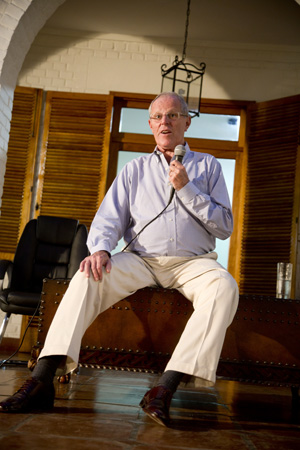 Though the GDP in Peru is still increasing, only a small percentage (around 4%) of that is spent on healthcare for its citizens, resulting in the poor public health that pervades the country. Another contributor to some of Peru's low health indicators is the country's lack of infrastructure. Peru is a large stratified country with three distinct regions — the coast in the west, the mountains in the center and the jungle in the west — so adequate infrastructure has been difficult to establish. Water systems throughout the country do not reach every house and there is a lack of proper fluoride in the water, in addition to insufficient sanitation. All of these factors increase health problems, such as parasites.
According to Kuczynski, Peru produces a surplus of doctors, but they are severely underpaid compared to doctors in other countries. This means many doctors in urban locations are forced to search abroad if they want to earn a well-paid salary. Conversely, rural areas are cut off from urban doctors and experience a shortage of medical facilities. There is a pressing need to establish proper clinics and hospitals so that the health of these rural populations can be properly addressed.
After he finished with his talk, students and MEDLIFE staff alike were invited to ask him questions.
"I found the talk very interesting as not only were we hearing about the problems that the country faces from a Peruvian, but also from someone who can and has made changes to improve life in Peru and amend these issues," said Elizabeth Beattie, a year-long intern who attended the talks.
Despite many of its problems, similar to those of other developing countries, Kuczynski wanted to let his audience know that Peru is changing rapidly and is working hard toward a better future.
"Peru is making headway with positive changes in many areas," Lizzie said. "Though Peru faces much poverty, it is hopeful to see that there are people fighting to improve the conditions for all and that the resources are there to enable this positive change."