Last week, MEDLIFE, helped to host a Chocolatada at the Señor de Muruhuay School in Lima. A Cholotada is traditional Christmas celebration, popular in Peru, where a Hot Cocoa-like drink is passed around with Panetton bread. Through donations, MEDLIFE was also able to give all the Children in the class a present as well.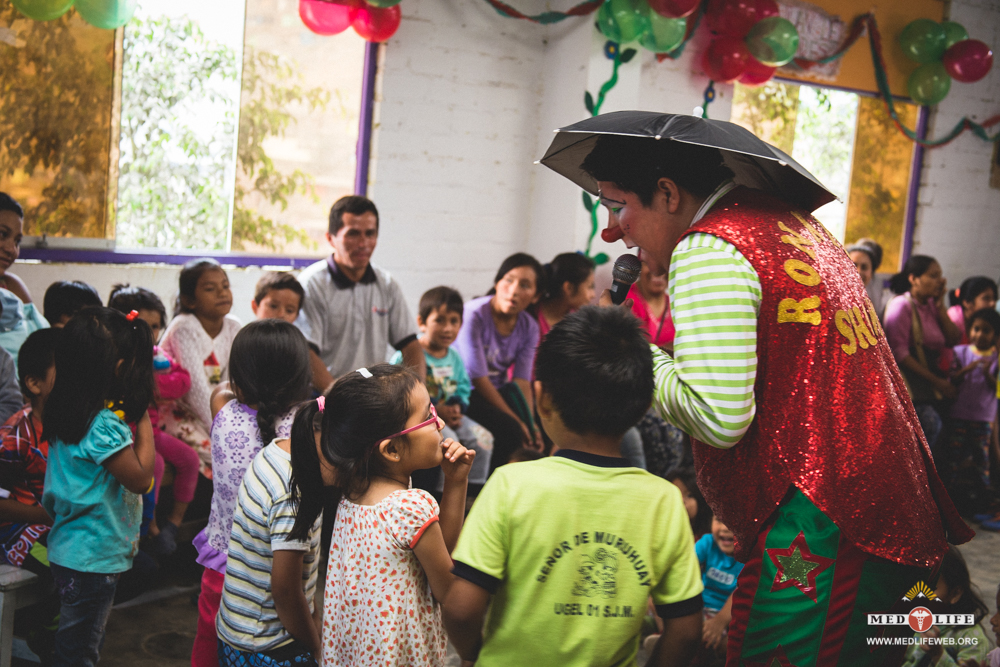 A clown visited the children to sing and dance to Christmas music.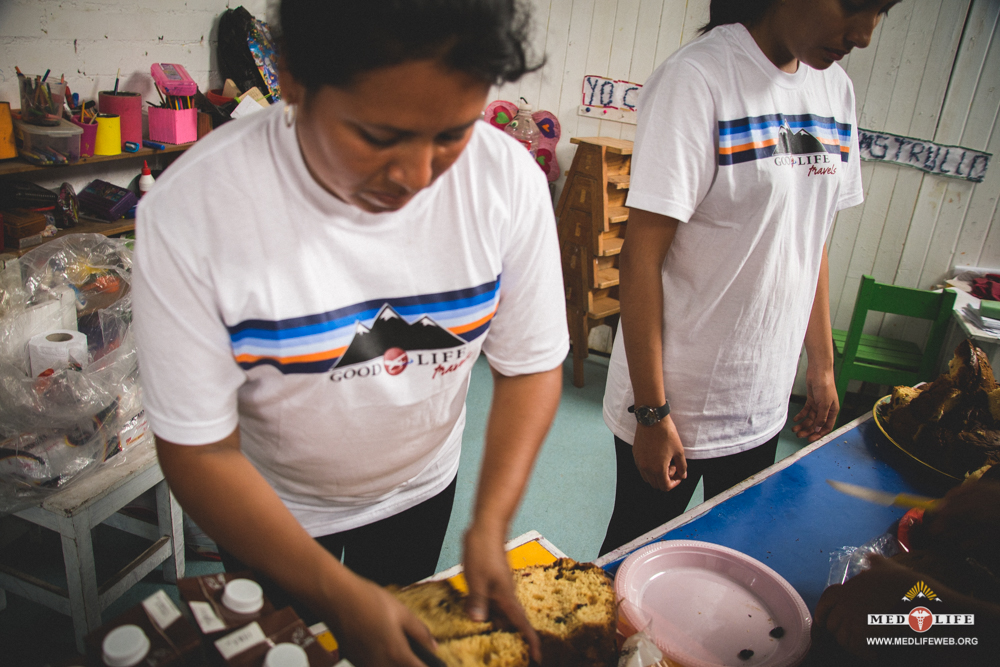 Panetton bread is prepared for the Chocolatada.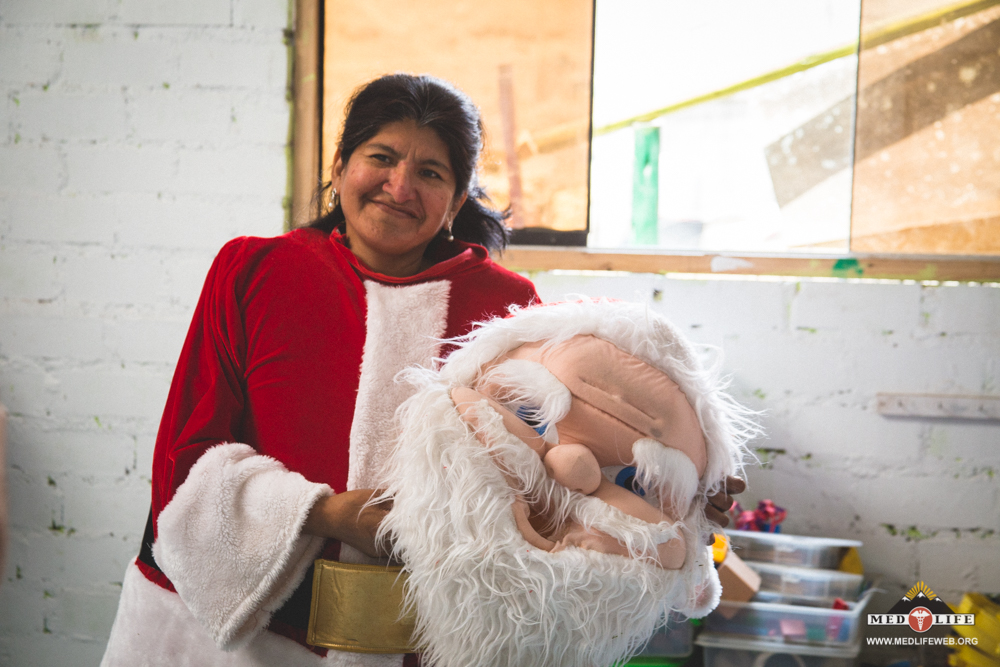 Don't tell the kids! Yanet played the role of Papá Noel.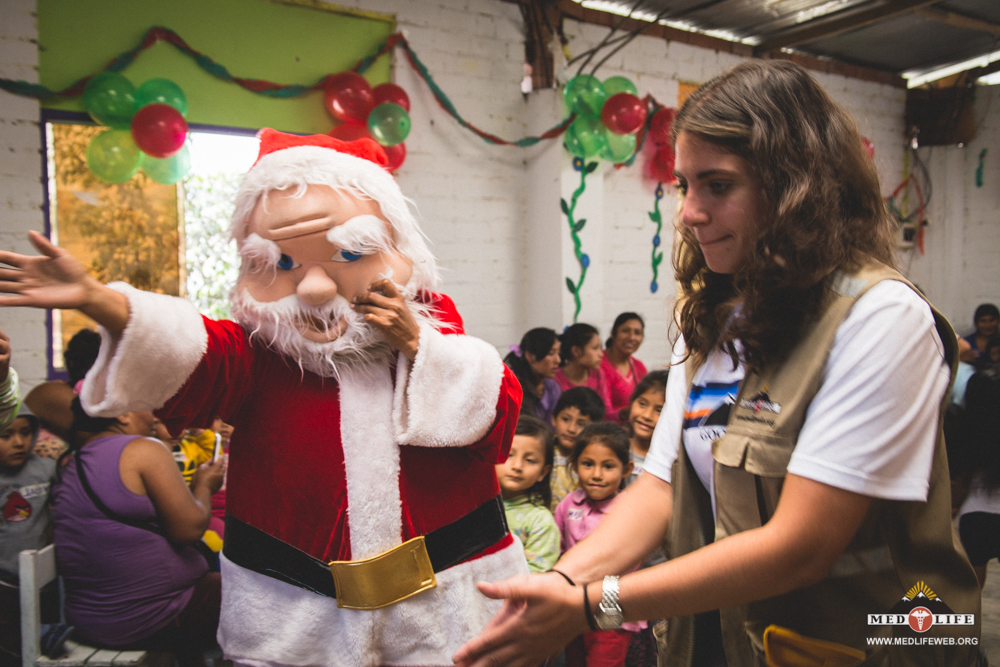 Kids were excited to meet Papá Noel.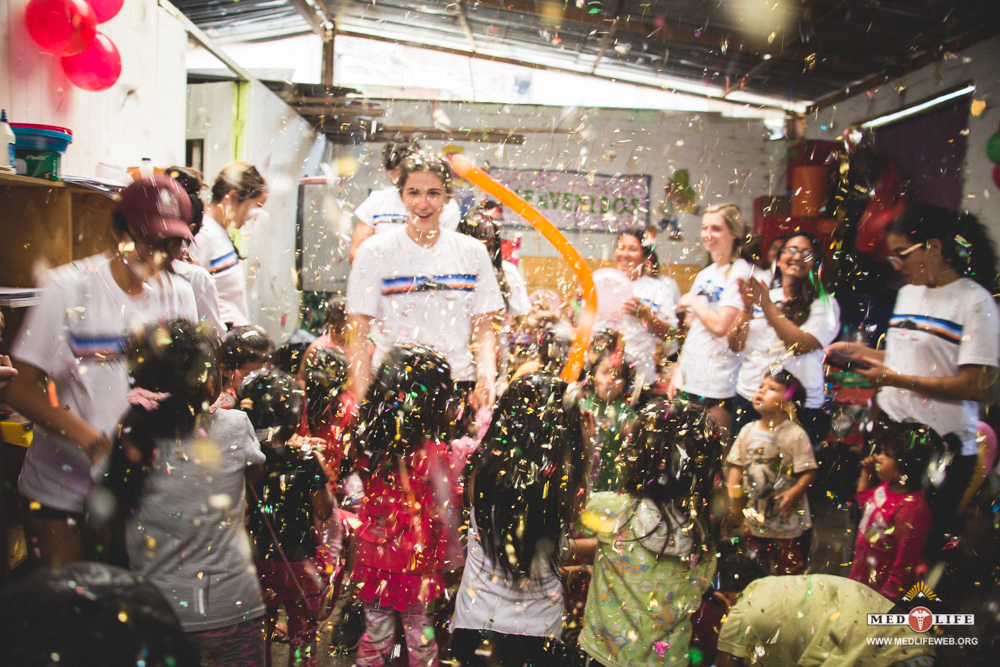 The volunteers had almost as much fun as the children!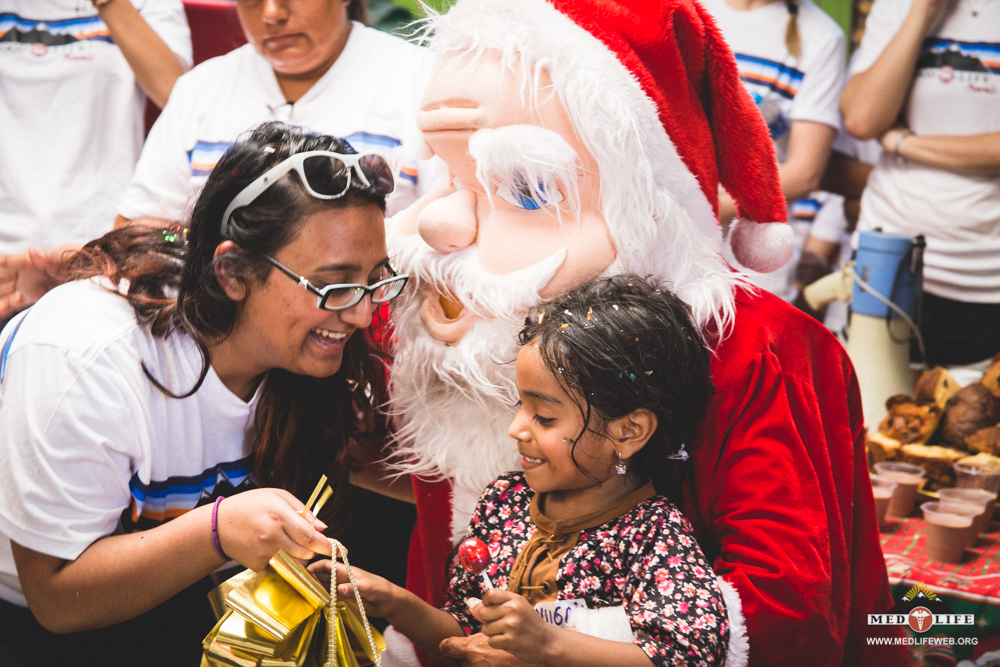 Thanks to donations, volunteers were able to deliver gifts to the children at Señor de Muruhuay School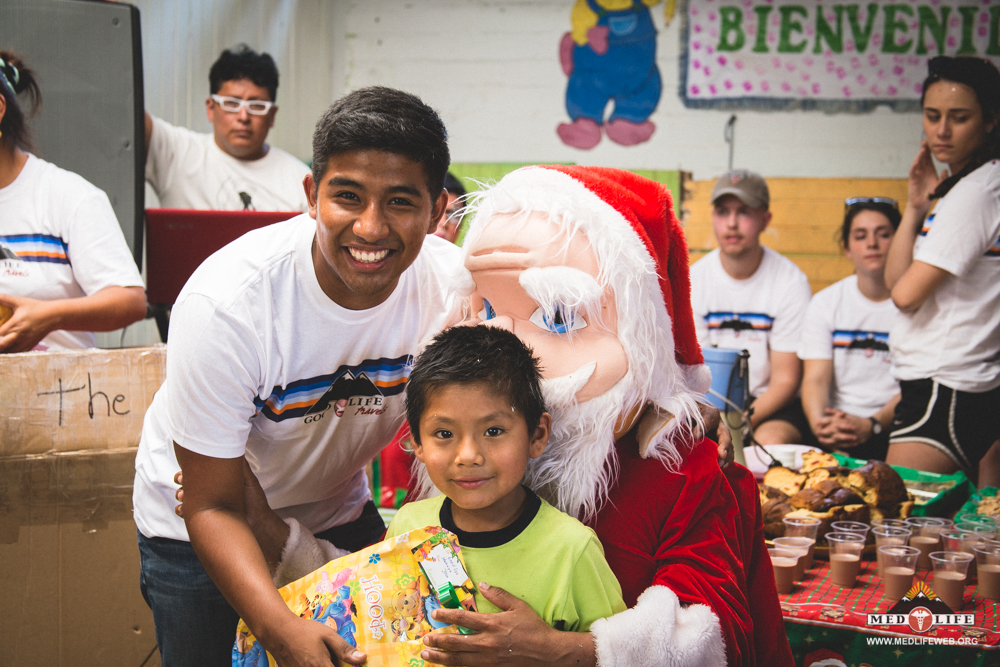 MEDLIFE's own, Raul, delivers a gift for the celebration.