Jose Antonio, a 7 year old from the community of Sacaca, was one of the 751 patients that we saw last week during the MEDLIFE Mobile Clinic in Cuzco. Jose suffers from congenital paralysis, but was brought by his parents to the Mobile Clinic for treatment of fever and throat pain. After our doctors treated him for these symptoms, MEDLIFE staff members also talked with Jose's parents about their child's paralysis — no one had ever spoken with them before about the need for physical therapy. Jose's parents were shown how to do perform basic physical therapy exercises and how to rotate their child's position throughout the day to prevent infection, and then directed to other local resources in order to continue his treatment in the future. Our doctors believe that although it would be difficult for Jose to ever walk, it's not impossible.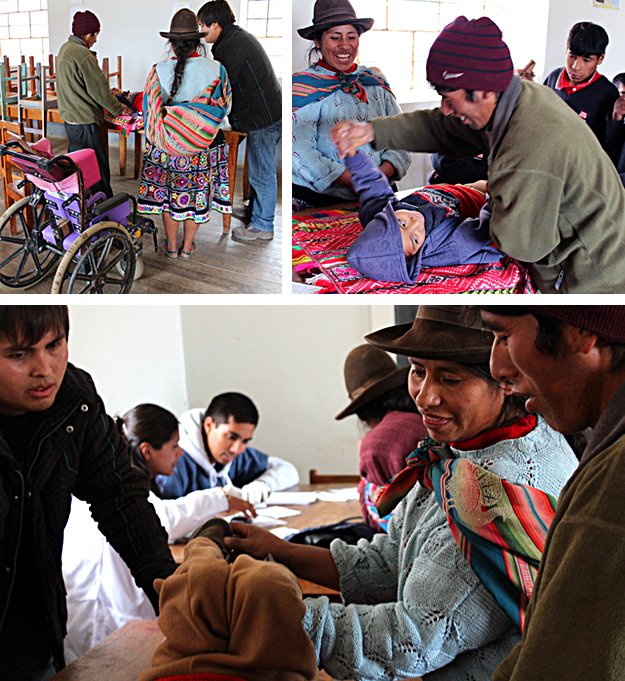 Among the many illnesses seen on Mobile Clinics, it's rare to see patients who are completely free of health problems. Yet, Yirema Quello — a baby from Sacaca and a patient seen in Cuzco — is healthy and strong. Yirema's mother, who lives in a community without a health center, brought Yirema to our Clinic for a regular check-up and to see how she was developing.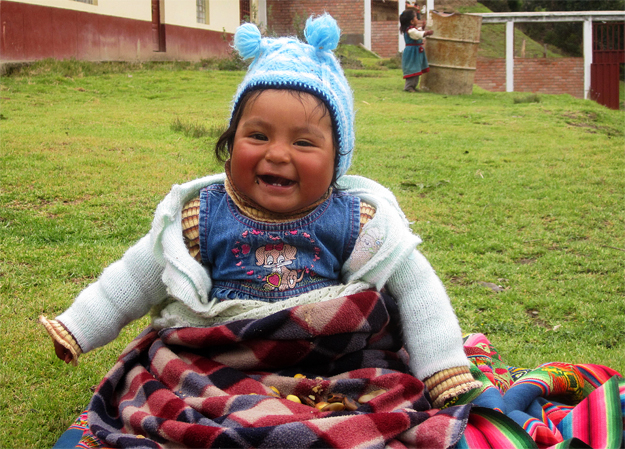 Yirema's mother told us that she tracked her birth and knew when she was about to deliver. That day, she prepared herself for an hour-long walk to the nearest hospital and was able to give birth safely. Yet, she said that many women are not as lucky as she was. Many women cannot wait and get to the hospital, and instead give birth in their homes. As a result, many babies die during childbirth.
Thanks to our Cuzco team for making it possible to treat Jose, Yirema, and our other 749 patients this past week!