When running mobile clinics, MEDLIFE aims to provide people from low income communities with primary health care. Cost is a problem in access to health care, but just as important an issue is actually getting into the hospital.
It's estimated there is 1 doctor for every 20,000 people living on the outskirts of Lima. The time that patients spend with a doctor is a rare moment to talk with a health professional. To give the best possible care to patients MEDLIFE uses doctors and dentists from Lima to staff mobile clinics.
Analida Palacios works as a physician at Clinica Oncologia y Radioterapia, located in the San Borja district of Lima. Her usual place of work is located in a wealthier district of Lima, where patients can afford to be treated in a private clinic and forgo the long waits for service.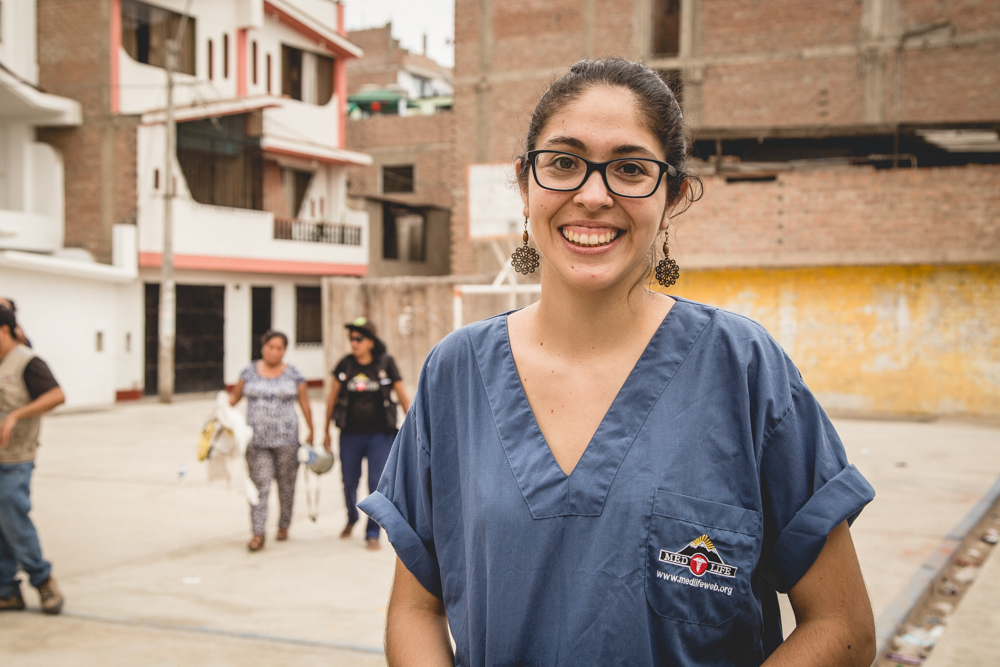 Analida in the San Juan de Miraflores district of Lima.
She first heard of MEDLIFE through a co-worker who was working with the group. After hearing about the concept of the mobile clinics, she decided to join herself to provide basic healthcare and consultation to the people in low income areas of Lima.
"We bring medicine, we bring prevention with pap smears and breast exams," Palacios said. "I think the population will be more prepared."
Just sitting down and being able to talk to a doctor can be an invaluable experience for those who have little to no access to healthcare. It is not uncommon for doctors working clinics to meet with patients with health problems ranging from diabetes and breast cancer that have gone untreated for years.
Although, Palacios is not following up with the patient's herself, she is the first contact they have with MEDLIFE and sometimes, any health care at all. In the private clinic where she works across the city, Palacios is able to use ultrasounds and labtests to diagnose and treat patients.  As MEDLIFE is travelling to different communities it is up to the doctors working the clinic to determine if a patient needs further attention, through conversations and basic health checkups.
"You can do the basic stuff, but you can also speak with the patient and the family," Palacios said.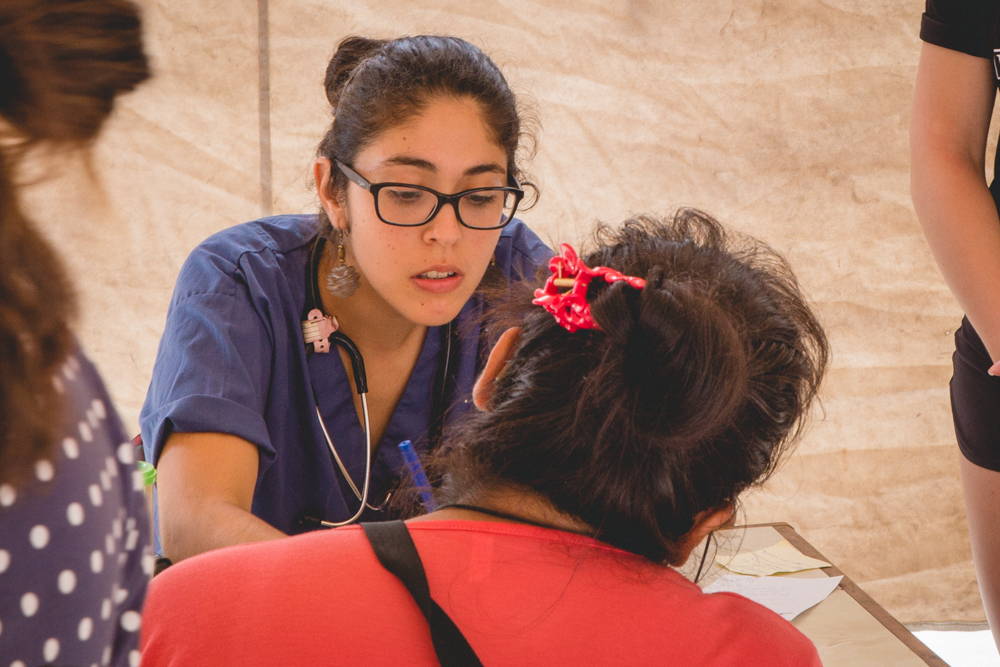 When travelling to communities, Analida Palacios determines which patients need to go on to seek additional care from hospitals or clinics with MEDLIFE's assistance.
Palacios says she looks for signs that would point to a diagnosis while taking in what the patients tell her about their symptoms and lifestyle. If a patient needs further attention, they are admitted to the follow-up program, where a nurse working full time with MEDLIFE will accompany them to hospital and clinic visits to get the care they need.
"If we don't come here with this type of medicine, nobody will," Palacios said.