When MEDLIFE first started in 2005, our goal was to deliver medical care to those without access in Latin America. As we spent more time in the communities we visited on our Mobile Clinics, we learned more about the myriad problems constraining their residents' livelihoods and preventing them from leading healthy lives. We realized that delivery of healthcare services wasn't the only way that we could help individuals and families in need, so we decided to broaden our work to encompass community development projects. These projects' overall aim is to improve the health and living conditions of individual communities. Always working in collaboration with community leaders and residents, we have since built classrooms, bathrooms, and washrooms in rural and urban elementary schools, and stairways and retention walls for hillside villages. Funding for many of these projects now comes from the MEDLIFE Fund. All public donations and fundraising for MEDLIFE goes 100% to our community development projects.
Rachel Eggleston is a MEDLIFE summer intern in Ecuador. Here's her perspective on a community development project in Chimborazo: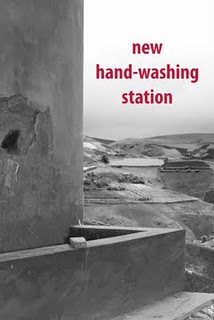 Today, fellow interns JP, Meredith, and I traveled to the rural village of Pull Manuel Laso, Chimborazo, deep in the Ecuadorian Andes mountain range, to check on the progress of a MEDLIFE-sponsored bathroom construction project. We woke up around 7 am and hopped in a taxi, which took us to the bus station. One bus and one government vehicle later, we arrived in Pull Manuel Laso. Francisca Paguay, the director of the community's school, greeted us immediately. Sra. Paguay led us down a trail to the bathroom project, which overlooks the vast agricultural and mountainous landscape typical of many communities in rural Chimborazo. When we arrived, several community members stopped their whitewashing to greet us. They were eager to show us what they had accomplished since Martha (Director of Operations, MEDLIFE Ecuador) last visited.
Students from UC Berkeley and the University of Georgia started the construction project with community members during their Mobile Clinic earlier this month, but did not have time to finish it before returning to the United States. Before construction began, the school did not have any bathrooms, and the children did not have anywhere to wash their hands. After the students left, members of the Pull Manuel Laso community continued to invest their time and effort in the project, boosted by financial support from MEDLIFE. MEDLIFE always requires local residents to contribute to the construction of these projects. Community involvement and buy-in is essential to ensuring their proper maintenance and use after MEDLIFE steps aside. Not only does community participation lengthen the life of the bathroom, but it also serves to empower those involved. The community members we interacted were proud of their new bathroom, and were working hard to ensure its completion.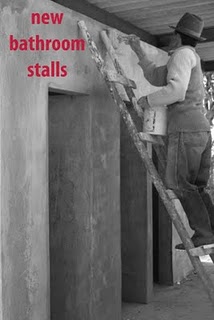 After the local residents showed us around the site, we all gathered for a quick meeting to talk about the exciting implications of this new bathroom. Community members, government representatives, and Martha shared their opinions about the importance of sanitation, collaboration, and continuing to work toward improving community health. Sra. Paguay invited us inside the school for breakfast after the meeting, and we had the opportunity to hear her thoughts on community education, nutrition, and health. The breakfast was delicious, and I really appreciated the opportunity to hear more about the daily struggles and successes of Pull Manuel Laso.
The bathroom is located right next to the schoolhouse. It houses three toilets, a urinal, and a hand washing station. Check out the pictures, courtesy of Meredith, our media intern here in Ecuador!
The bathroom project in Pull Manuel Laso was funded entirely by the contributions of the students from UC Berkeley and the University of Georgia who participated in the May 21 – June 4 Mobile Clinic in Riobamba, Ecuador. Thank you to everyone who lent a hand in the project!