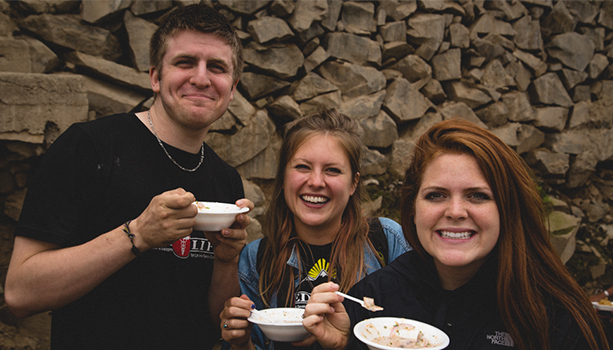 I arrived to Lima on Friday June 4th in a familiar place but with a new feeling of nostalgia, for it was only a year prior that I participated in my first-ever mobile clinic to Lima, Peru with my MEDLIFE chapter at the University of Michigan (U of M). As I headed towards baggage claim, I could not help but reminisce on how I felt when twenty U of M students and I entered Peru for the first time: excited, nervous, unaccustomed, and incredibly sleep-deprived. And while I exited the airport with many of the same feelings, this time I felt particularly at ease, like this was a place I had known my entire life. Looking for my name in the sea of taxi drivers courting me, I headed over to the cab driver holding a "Sanfield" card and I was off to my apartment for some much needed rest and water.
Lima was exactly as I had remembered it. Walking down Benevides, I passed the shops carrying various patterned cloths, market places selling fresh fruits and vegetables and tourist shops with amusing t-shirts and alpaca figurines. For my first meal back, a fellow intern and I went to a café located near my apartment complex. Since my Spanish had yet to be polished off, I told our waiter, "Quiero su plato favorito," which apparently entailed a cold Inka Cola and a chicken sandwich with mayo and pineapple. I headed over to the MEDLIFE office to meet the team and get a formal tour and felt relieved to be surrounded by people who were as passionate about the work MEDLIFE does as I had been for the last two years. My first assignment was to join the group currently in Lima on their staircase inauguration day.
The staircase inauguration was exciting; it was the culmination of the volunteers and community members of the impoverished towns of Lima, week's work. The end result was a staircase built from scratch.. Students from numerous universities from Iowa, Maryland, California, and as far as Puerto Rico painted the prominent MEDLIFE logo along with their school logos at the base of the staircase, while others painted the individual steps a glossy MEDLIFE red. When the paint had dried and the final tree had been planted alongside the banister, mobile clinic participants spoke about how the week had changed their perspective on poverty, community, and culture. The ceremonial hammer smashing of beer started the festivities. Community members in traditional dress danced to local music and quickly pulled in the students to share a celebratory dance. Volunteering breaks down pre-conceived social structures created back home and it brings people together regardless of cultural or economic background. There is nothing I enjoy more than to see people with completely different backgrounds become friends through the act of assisting those less fortunate. The event was an excellent way to start my internship.
I also had the opportunity to join the rest of the group during their various tourist activities on Saturday. From penguin and seal watching to sand boarding in the desert, the entire day was a total blast. Despite being winter, it was gloriously sunny and unusually warm, making the day even more special. We culminated a fantastic day by going to a winery and tasting numerous different wines and Pisco, a Peruvian brandy, all which had a number of different names like: baby-maker, divorce etc. I could not think of a better sales strategy than giving wine to students who are going to leave all of their new friends, a country they've come to love, and their dawning realization that they forgot to buy souvenirs for their parents. Dancing the entire bus ride home to the beat of Peruvian pop music, we ended the long day with a pizza dinner and hugs good-bye.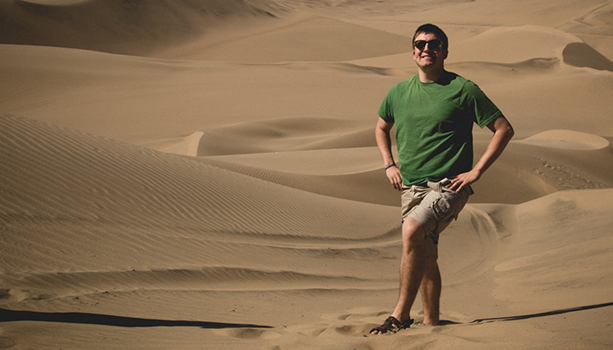 Being that I am only a couple days into my trip, my goals are simple
To enjoy my time in Lima as much as possible

To travel to Cuzco, hike the Inca Trail, and finally visit the much eluded Macchu Picchu

To meet as many mobile clinic participants as possible and have them return to the United States with a new purpose of raising awareness of socioeconomic inequalities. I hope the volunteers will encourage more of their classmates to participate in future mobile clinics