Every year, dedicated MEDLIFE Chapter leaders have the opportunity to apply for the 7-week MEDLIFE Internship based out of our headquarters in Lima, Peru. Our 2019 interns worked closely with the MED International Team and helped run summer Service Learning Trips in Lima. They also shadowed our nurses on patient follow-up visits, community night meetings, and health workshops.
Our interns also joined our annual two-week Leadership Corps retreat with founder Dr. Nick Ellis and Chapter leaders from across the globe. They journeyed through Ecuador and Peru. They visited our partner communities to learn about the social issues that inspired the creation of MEDLIFE.
The MEDLIFE Internship is a fantastic opportunity to learn in a dynamic non-profit environment, experience professional and personal growth, and gain unique hands-on experience in the community development sector. Read on to find out what our 2019 interns had to say about the experience!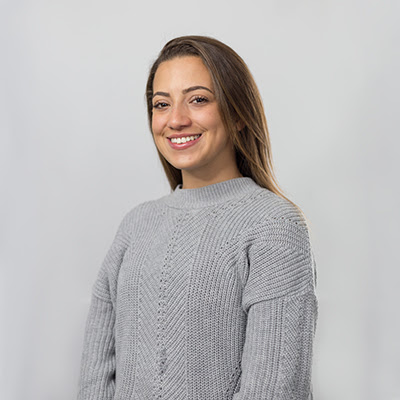 Andrea Hernandez
As a person who constantly studies, I feel experiences can teach way more than books or school ever could. Before the MEDLIFE Internship, I had a passion for many things. I always knew being part of something important was something my heart desired.
Being part of the MEDLIFE family made me feel whole. Every bus ride, early morning, or long hike, was so worth it. It made me realize how big we can be when we have a passion and drive to do what we love.
You learn from these experiences. They can benefit a person's growth in many ways. I am thankful I got to be a part of the MEDLIFE family this summer. I can't wait to keep spreading the movement everywhere I go.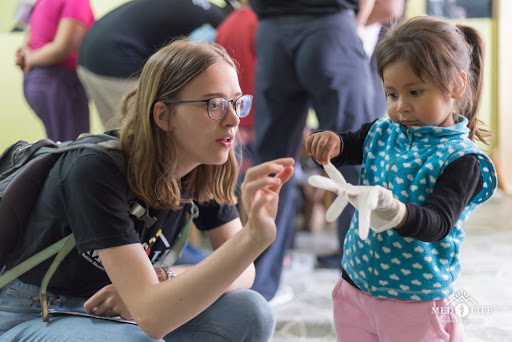 Talya Grecu
This past summer, I had the opportunity to participate in the MEDLIFE Internship program. This has been an amazing learning experience. During this, I learned lessons I will carry with me for the rest of my life. One of the most impactful lessons was the importance of fully comprehending the past to better understand the present.
Understanding the history of Peru puts into context why we see the issues we see today. This causal understanding is a crucial part of MEDLIFE's work. MEDLIFE seeks to address the root causes of poverty. Moreover, an awareness of the history and motivations driving people to migrate to the cities is key to providing culturally sensitive and locally appropriate help, another key aspect of MEDLIFE's work.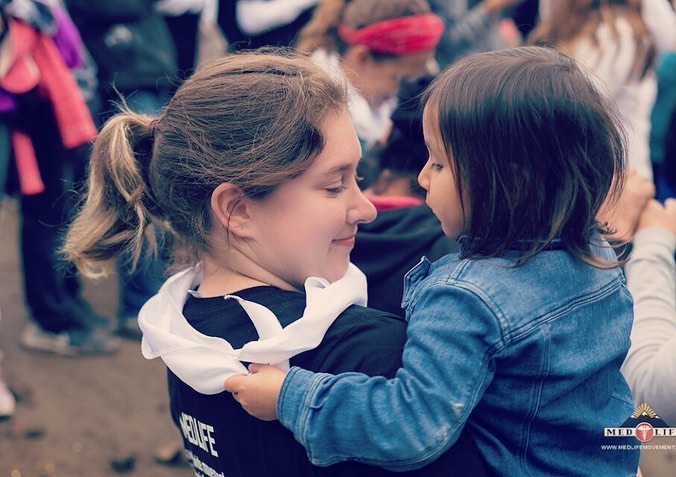 Amanda Burgess
During my summer internship with MEDLIFE, I felt eager to learn about global health in the field. Sitting in a library at school, reading about water scarcity in Peru is a different experience than hiking through the muddy hillside of the urban settlements outside of Lima and seeing the old chemical containers serving as the source of water for some houses.
Through the MEDLIFE Internship, I enhanced my perspective on global health issues that I would never have learned in a classroom in Ohio. I believe traveling and experiencing the world is crucial to anyone studying global health. I am immensely grateful for this opportunity to intern with MEDLIFE this summer.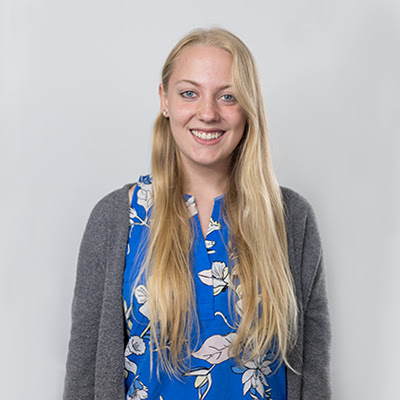 Kate Byars
You wouldn't think that hiking for hours on a steep, muddy, high elevation path to sleep on the floor of an unheated school with over a dozen strangers would be one of the most meaningful experiences in my life.
As my mom so eloquently put it, "It sounds a lot more like boot camp than the beginning of an internship."
Throughout my MEDLIFE Internship, I realized that discomfort is a good thing. It pushed me to understand that global poverty is not a simple thing that you can understand in a Kentucky classroom. You can't just look at abstract academic factors.
You must address the on-the-ground situation of a child that needs stitches. Discomfort helps you to see the reality of the situation and feel desperately passionate about doing something to change it. Our place in the MEDLIFE movement is to take that passion, use our home communities, and different skill sets to support people in improving their own communities.
2020 MEDLIFE Internships
Are you interested in becoming a MEDLIFE Summer Intern? Applications are open until 24 January! Apply now via Campus Labs.